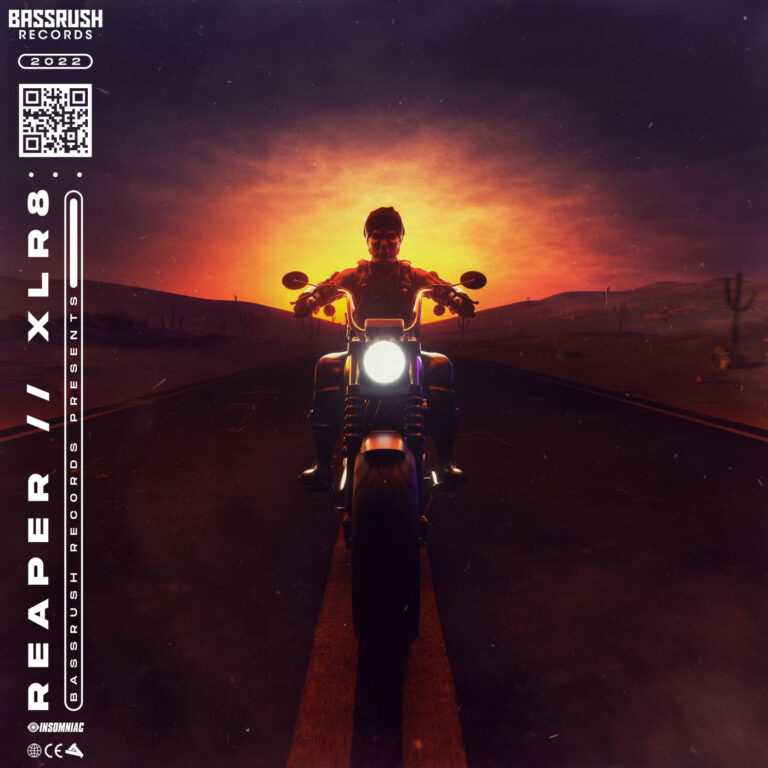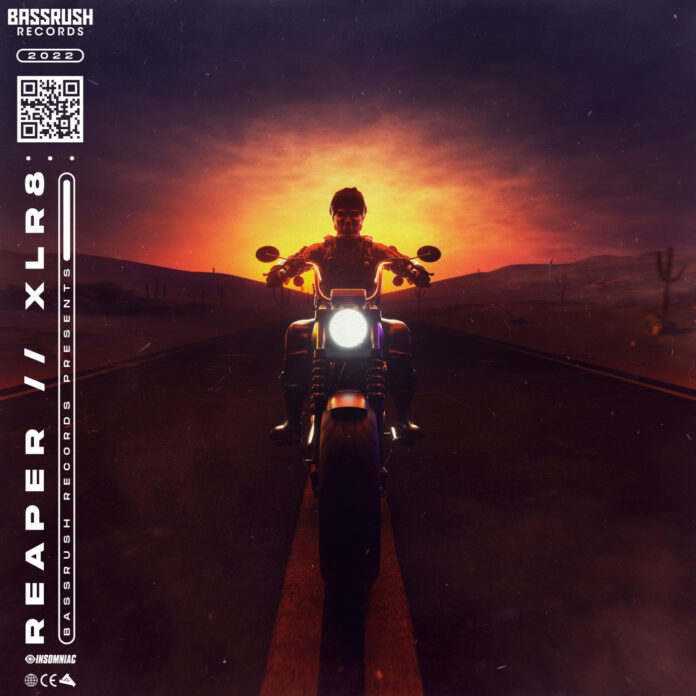 The mystifying producer REAPER is back on the scene with the intention to impress his fanbase once again! His new release on Bassrush Records is entitled REAPER – XLR8. Unless you are new here, then you will probably recall the American DJ from our previous features on RUNAWAY, IMY, Miracle, Make A Move, Pulse, Barricade, Heatseeker and Hysteria. As you can see, we featured the staggering Drum & Bass genius numerous times, and he managed to impress us with every single release, and XLR8 is no different. Today, we are thrilled to feature this new REAPER & Bassrush song, which is a furious and heavy-hitting mingle of Jungle/DnB & Dubstep.
XLR8 is composed to express the bond between a DJ and the term dance. REAPER combined a multitude of mighty and ferocious elements to build this mind-blowing Drum & Bass tune. The vocal delivery is on point, and highly motivating. Furthermore, the melodic structure is utterly wild with intoxicating synths and blasting basslines. Drums are essential when it comes to this genre, and we believe that XLR8 contains one of REAPER's hardest drum layouts that we heard recently. Hearing the distorted kicks simultaneously with the huge snare hits generate an outstanding intensity. The masked artist mixed these ingredients to create immensely action-packed and infectious drops. This badass Jungle/DnB & Dubstep song will inject you with massive energy and increase your heart rate to dangerous levels!
Every single Drum & Bass lover MUST hear the new REAPER & Bassrush song XLR8. We can already imagine the adrenaline level of crowds rapidly ascending whenever this DnB weapon is played at festivals. REAPER has once again brought us a powerful and intense track, which is almost ineffable. Make sure to stream this growling tune below, we are sure you will enjoy every second of it!
Stream REAPER – XLR8 on SoundCloud below!
Looking for more music like XLR8?
Check out our New Dubstep Essential playlist on Spotify, Apple Music, YouTube, and Deezer!