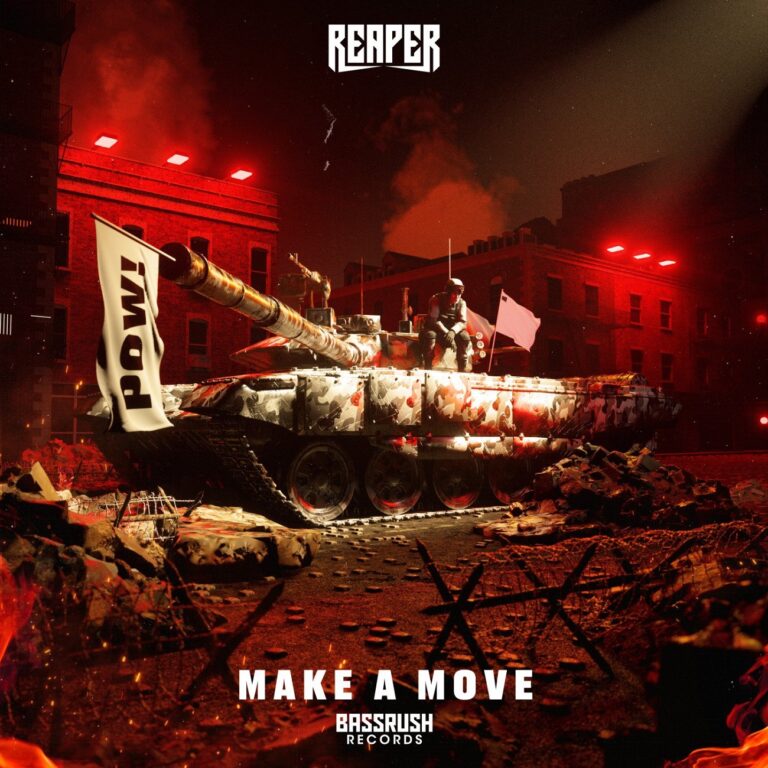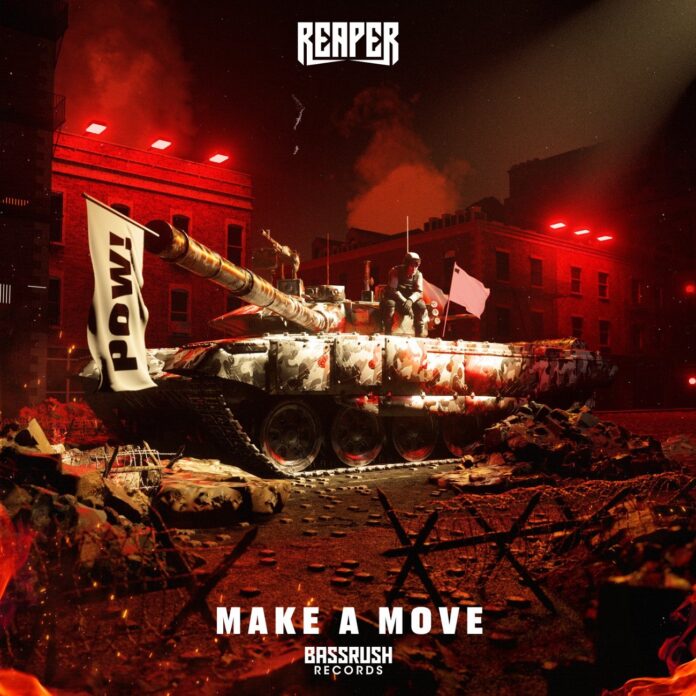 Even though his identity is concealed, REAPER has been dominating the dance floors ever since he debuted in 2019. This American Drum n Bass artist is killing and flipping the EDM circuit like no other with his fierce signature sound. From high-octane, energy-driven tracks like 'Hysteria,' 'Heatseeker,' 'Barricade,' and 'Pulse' to his latest earth-shifting and snappy release titled 'Make A Move,' he is not ready to slow down anytime soon. This Bassrush DnB release is a melting pot of sensory addiction and kaleidoscopic chaos. REAPER – Make A Move will prove to be a powerful and unstoppable experience for the listeners. This anthemic Drum & Bass roller will truly leave you gasping for air.
This Bassrush DnB song levitates in alternative dimensions of lighthearted, striking elements until it changes gears and builds into a colossal euphoria. REAPER – Make A Move finds its anchor in the repetitive and deeply alluring vocals and drum hits. The American Drum n Bass producer has laid out this catchy and infectious delivery with vivid beats and a sensational bassline that will keep you grooving and moving for days. This anthemic Drum & Bass roller has rave-like electricity that will make your heart beat a tad faster and fill your veins with fervor. The sweltering percussion and hi-hats on this track really magnetize the energy and intensity of this DnB anthem.
Flushed with dramatic and urgent synths, REAPER – Make A Move hits, drops, and builds up with an explosive aura. The mind-altering riffs, gritty rhythmic textures, and intensely stomping synth line on this anthemic Drum & Bass roller craft an edgier and tripping experience than any drug. This Bassrush DnB opus is truly high on intoxicating throbs and pulses. The talented American Drum n Bass act has delivered a potent festival weapon with blazing guns, he unleashed a true banger in the form of 'Make A Move.' This sleek and utterly gratifying mix is just the poison for bass-crazed souls.
Stream 'REAPER – Make A Move' on YouTube below!
Streaming Options:
---
More About REAPER:
Shrouded in mystery, the REAPER project is one of the most exciting acts to burst onto the dance music scene in years. His sound can be described as chaotic, transcendent, and evil. The drum and bass influence coupled with modern sound design illustrates a dark, aggressive picture of what bass music can evolve into. The journey has only just begun, but the impact is already evident with support from industry leaders such as Illenium, RL Grime, Zeds Dead, Kayzo and more. Since the debut of his RAPTURE EP with Monstercat in the summer of 2019, he's amassed over 7,500,000 streams across digital platforms with no sign of slowing down. The live side of the project launched in January 2020, debuting with Brownies and Lemonade at 1720 Warehouse in Downtown Los Angeles. Following the debut, REAPER was set to jump on over a dozen Spring tour dates with Kayzo in US markets from coast to coast. He has also been a fixture in the live streaming space. doing sets for Insomniac, Brownies & Lemonade, Monstercat, and more. REAPER is the voice of the future, the culmination of over two decades of bass. His music is a portal to the new era, the scene's gateway to drum and bass. And with the release of REAPER – Make A Move, he is looking to be unstoppable.
---
Looking for more tracks like "Make A Move"?