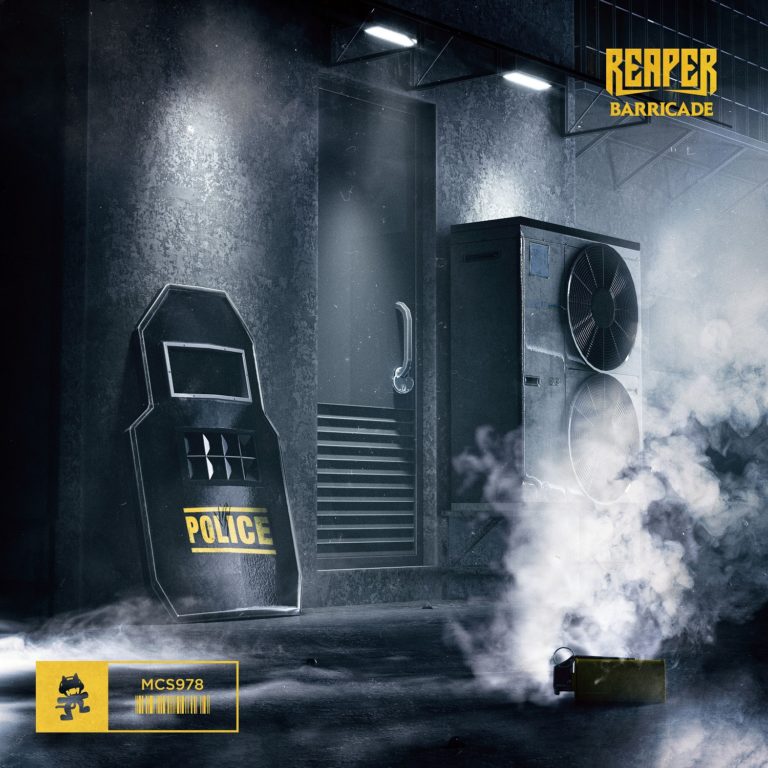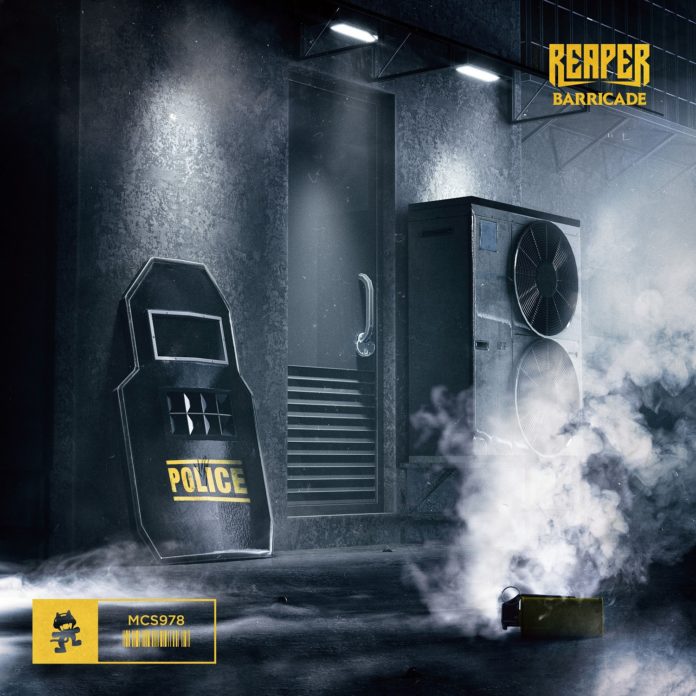 There's no stopping the masked DJ/producer REAPER who previously blew the DnB fans away with his powerful track, 'Heetseeker.' If you haven't listened to the track yet, then we strongly recommend you to play this tune on loud speakers and you will understand just how powerful and bass-driven his sound is. After you have survived the high intensity of that song, you also need to check out his legendary collaboration with Awoltalk entitled, 'Hysteria.' It offers the same level of insanity as his previous releases, if not more. REAPER has now dropped his latest banger, 'Barricade.' This fresh new track proves once again how he became one of the biggest drum and bass stars in recent times.
Released on April 2nd via Monstercat, REAPER's 'Barricade' is a raw, destructive and bass-heavy anthem that might make you want to get into a mosh pit. The song has a punch-in-your-face type of vibe as it stresses all of its intoxicating energy on how it can move us ahead in one go. The reflective moments in the track are excellent, but when they come to us, the mind to body connection gives itself up, and it's hard to tap into elsewhere.
REAPER traverses full spectrums of mystery and splendor, vulnerability and strength, balance and imbalance in his track 'Barricade'. He plays around with the dark spaces of percussion in a next-level way. The song is controlled by the sound of the eponymous drum, punctuated by throbbing sick beats, and low-end distortions, while it rolls crisp snares and hi-hats for three minutes and twenty seconds of nonstop excitement.
'Barricade' by REAPER starts off as a wash of dark constructions and comes to a heavy, noisy drone while chugging with three-dimensional distortion along amidst drums. This song is not ordinary, it definitely stands out in the drum and bass genre and will absolutely make crowds turn up at festivals… if we ever get festivals again.
Stream 'Reaper – Barricade' on YouTube and get your copy from HERE!
You can also enjoy the song on Spotify and Soundcloud!
More About REAPER:
Shrouded in mystery, the REAPER project is one of the most exciting acts to burst onto the dance music scene in years. His sound can be described as chaotic, transcendent, and evil. The drum and bass influence coupled with modern sound design illustrates a dark, aggressive picture of what bass music can evolve into. The journey has only just begun, but the impact is already evident with support from industry leaders such as Illenium, RL Grime, Zeds Dead, Slander, Kayzo and more. Since the debut of his RAPTURE EP with Monstercat in the summer of 2019, he's amassed over 5,000,000 streams across digital platforms with no sign of slowing down. The live side of the project launched in January 2020, debuting with Brownies and Lemonade at 1720 Warehouse in Downtown Los Angeles. Following the debut, REAPER is jumping on over a dozen tour dates with Kayzo this Spring in US markets from coast to coast. REAPER is the voice of the future, the culmination of over two decades of bass. His music is a portal to the new era, the scene's gateway to drum and bass.
Follow REAPER:
Facebook
Twitter
Instagram
Soundcloud
Follow Monstercat:
Facebook
Twitter
Instagram
Soundcloud
Follow Us On: