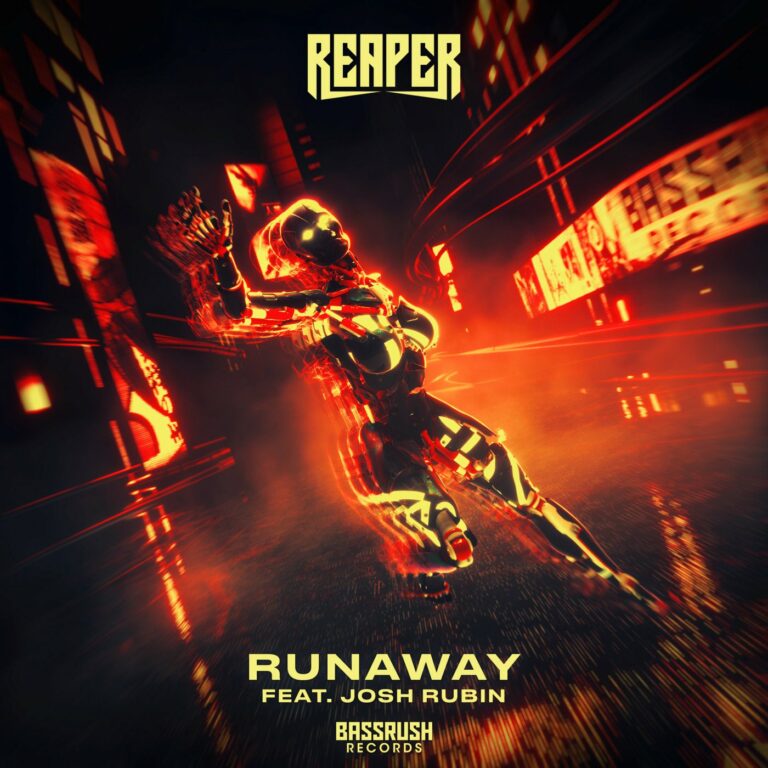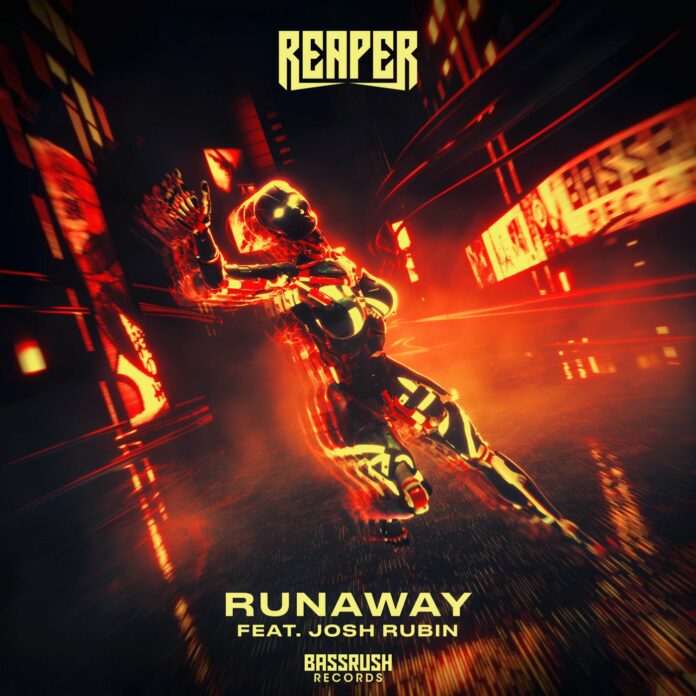 The mysterious masked American DJ / Producer REAPER comes back with a new Bassrush Drum & Bass single entitled REAPER – RUNAWAY ft Josh Rubin. On his fifth single on Bassrush Records, REAPER unites with Texas based singer and songwriter Josh Rubin. REAPER's style is a distinctive taste of Drum & Bass that peaks the attention of bass music fanatics all around the globe. REAPER dropped massive sets at major festivals such as Insomniac's Nocturnal Wonderland and Excision's Lost Lands. Josh Rubin, on the other hand, is a musician making his way up the ranks of the dance music industry as a powerhouse vocalist. His music was played on significant scenes such as Coachella and EDC Las Vegas. This REAPER new song is unputdownable, which is, as a matter of fact, not surprising at all.
As we press the play button, this new REAPER song kicks in with a magical, space-like melody, followed by Josh Rubin's expressive vocal delivery. His vocals are almost like an instrument, and in perfect harmony with REAPER's melody. The synth melody suddenly converts into a heavy Rock / Metal riff just before the drop, which brings an outstanding diversity and intensity to REAPER – RUNAWAY ft Josh Rubin. The drums are powerful with blasting bass underneath, making the drop tremendously energetic and memorable. The second drop is equally aggressive, making the final product an absolute Bassrush Drum & Bass masterpiece.
This new REAPER song featuring Josh Rubin will not only fulfill, but most likely exceed, the expectations of electronic music fans without a doubt. With REAPER's unique style and Josh Rubin's emotive vocals, this song shares a futuristic vibe, almost like opening a portal to a new era for us listeners to explore. REAPER – RUNAWAY ft Josh Rubin is out now via Bassrush Records.
You can also find our features about REAPER's previous releases right here: Heatseeker, Barricade, Pulse Make a Move, Hysteria and Miracle.
Stream "REAPER – RUNAWAY ft Josh Rubin" on Spotify below!
Looking for more music like "RUNAWAY"?