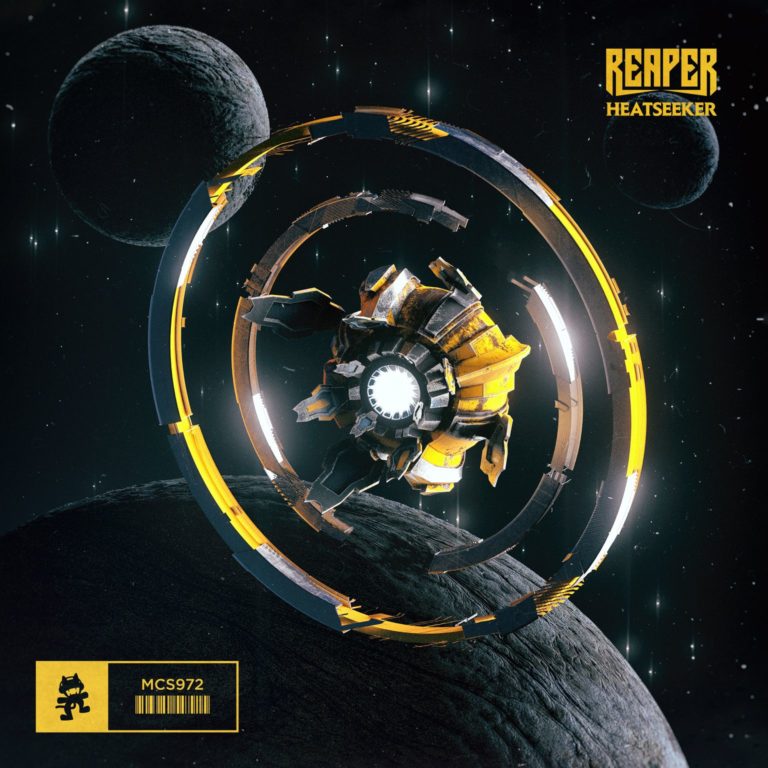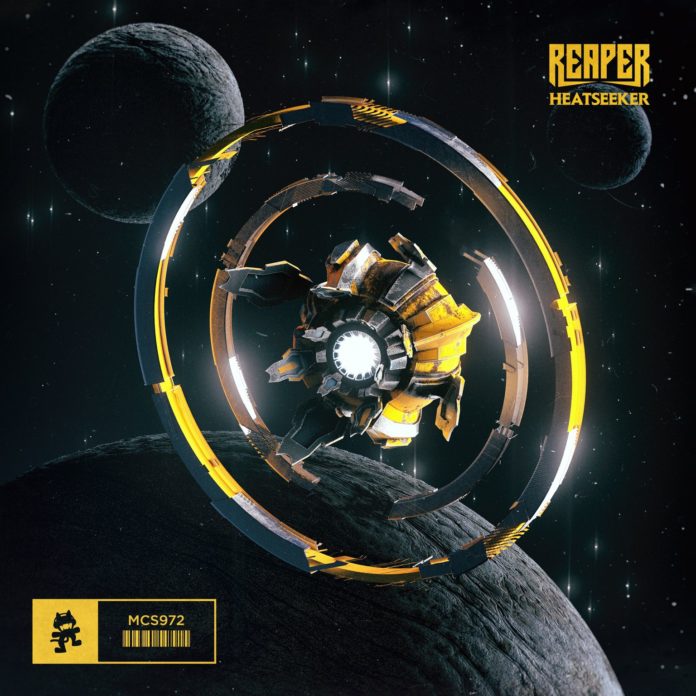 The masked hitmaker of drum and bass, REAPER has quickly become one of the hottest acts of the genre. In just a few years, he has not only built a loyal following thanks to his unique brand of music but has also gained support from his peers like Zeds Dead, RL Grime, and Illenium. Known for surprising the fans with his releases, this mysterious producer has just dropped a massive DnB bombshell entitled 'Heatseeker.'   
Released on March 19, 2020, REAPER's 'Heatseeker' can easily be considered as one of his best works to date. It contains some refreshing, wonkier moments and hypnotizing beats, making it a perfect track for the fans to rage to. Once the track's drum and bass futurism rock the party energy grabs a hold of you, there's no going back. 
'Heatseeker' offers crunchy basslines, destructive melodies and glitchy synths which will get anyone to headbang. The track has instantly taken over the airwaves by storm and there's no wonder why as it has all the drum and bass undying oomph, making it a true dance floor anthem. REAPER has created a masterpiece as this gunning sub-bass track reverberates heaven (and hell) and the spacious rhythms house a tinderbox of percussive horseplay. The aesthetic of this song is defiantly and gorgeously old school: heavyweight breakbeat riddims, drum bass, and mechanical bassline heft. The famed DJ/producer had this to say about his latest offering:
"In the REAPER universe, the HEATSEEKER is a weapon of mass destruction intended to destroy individuals who choose not to conform to evil standards. Those who resist will remain a target. This song is the anthem of the revolutionaries who destroyed the sinister machine."
Issued by Monstercat, 'Heatseeker' is a treasure trove that'll keep you going for days. REAPER is now planning to release an EP soon and will also be hitting the road for his, 'Unleashed' tour with Kayzo.
Stream 'Heatseeker' on Spotify and Soundcloud below and grab your copy HERE!
More About REAPER:
Shrouded in mystery, the REAPER project is one of the most exciting acts to burst onto the dance music scene in years. His sound can be described as chaotic, transcendent, and evil. The drum and bass influence coupled with modern sound design illustrates a dark, aggressive picture of what bass music can evolve into. The journey has only just begun, but the impact is already evident with support from industry leaders such as Illenium, RL Grime, Zeds Dead, Slander, Kayzo and more. Since the debut of his RAPTURE EP with Monstercat in the summer of 2019, he's amassed over 5,000,000 streams across digital platforms with no sign of slowing down. The live side of the project launched in January 2020, debuting with Brownies and Lemonade at 1720 Warehouse in Downtown Los Angeles. Following the debut, REAPER is jumping on over a dozen tour dates with Kayzo this Spring in US markets from coast to coast. REAPER is the voice of the future, the culmination of over two decades of bass. His music is a portal to the new era, the scene's gateway to drum and bass.

Follow REAPER:
Spotify
Soundcloud.com/reapernoises
Instagram.com/reapernoises
Facebook.com/reapernoises
Twitter.com/reapernoises

Join Us On