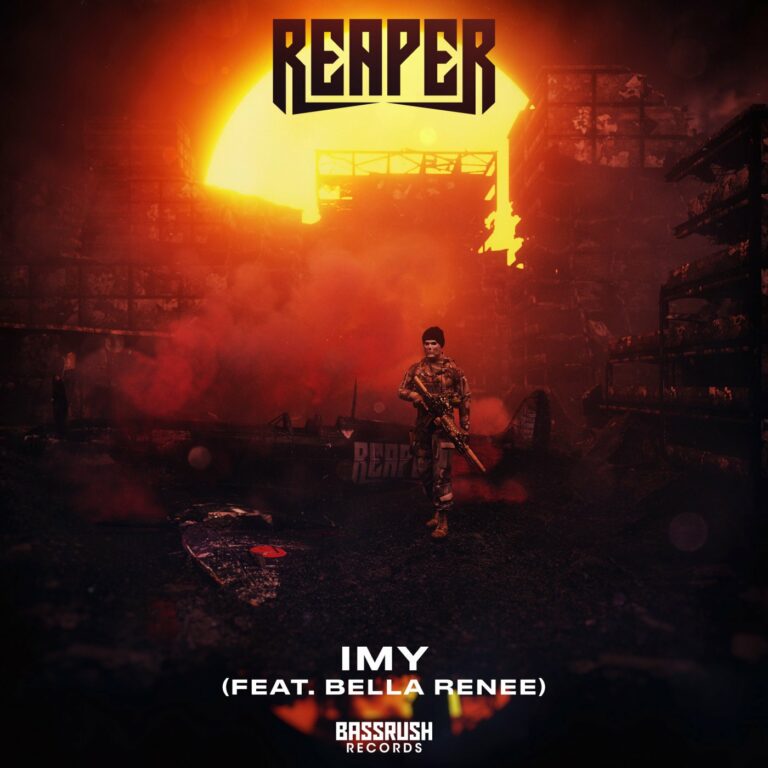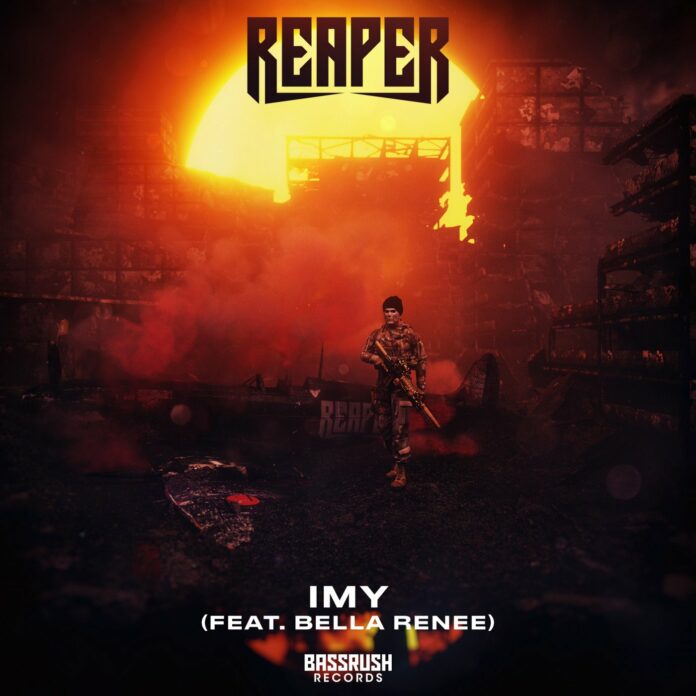 Ever since REAPER shattered expectations on the scene, the masked Drum and Bass mastermind continues to hit harder with every release. In this new Bassrush Drum and Bass release, REAPER teams up with Indie Electronica (Indietronica) singer Bella Renee on "REAPER – IMY ft Bella Renee." Demanding the attention of modern Jump Up DnB with oftentimes metal influences, REAPER has made nothing but waves through bombastic tracks such as "Heatseeker," "Barricade," "Pulse," and "Make a Move." His collaboration on "Hysteria" with Awoltalk and his remix of Nitepunk's "Miracle" are also well worth a spin. With a track record on big labels, namely Monstercat, Deadbeats, Welcome Records, and currently Bassrush Records, REAPER is no stranger to making massive tunes.
"REAPER – IMY ft Bella Renee" is an aural chaos of heavy guitar chugs and bass onslaughts that range with Bella Renee's melodic vocals. And as expected, it does not disappoint one bit. With an ethereal intro that seamlessly complements Bella Renee's lush voice, "IMY" builds its momentum with a contrasting guitar riff that leads to a gritty bass drop. Featuring tender lyrics on regretful longing, the track dives headfirst with uplifting confrontation. The stomping kicks and snappy snares further fuel the mix and crank the energy to full throttle.
REAPER's genre-bending musicality finds parallels with metal and electronic music, and he executes his vision in full force. In a blown-out Jump Up DnB chaos of just under three minutes, "REAPER – IMY ft Bella Renee" is undeniable proof of how REAPER and Bella Renee's creative strengths align, despite coming from different musical backgrounds. And without a doubt, the track truly becomes a force to be reckoned with. Whether it's on the dance floor or a sweaty festival, this is classic Bassrush Drum and Bass. Just as vigorous—and insanely catchy.
Stream "REAPER – IMY ft Bella Renee" on YouTube below!
Looking for more music like "IMY"?