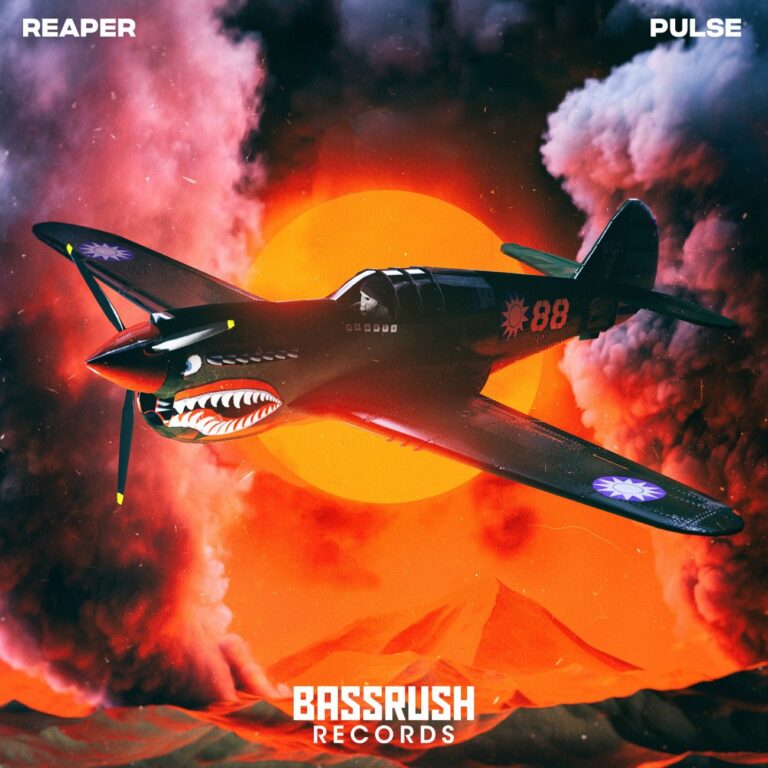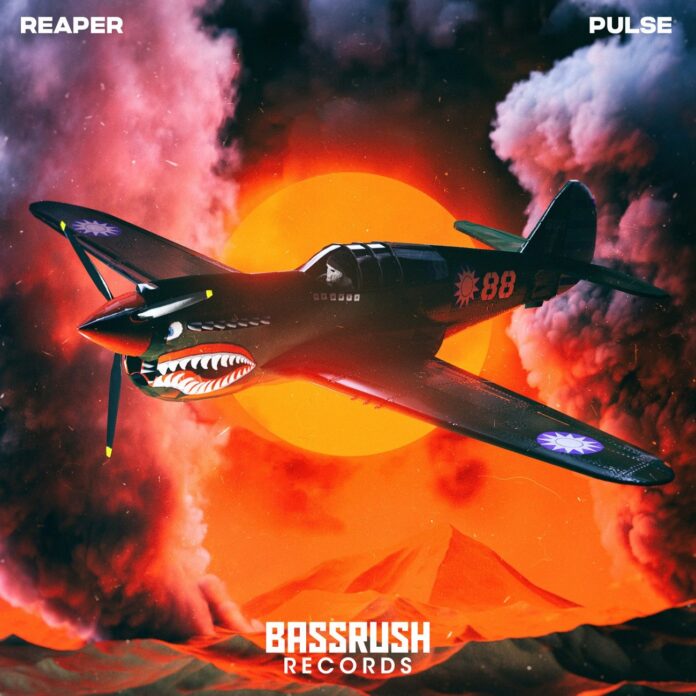 We are always ecstatic whenever Reaper drops new music. He is generating a lot of buzz within the bass music community. He has dropped some massive bangers in recent months such as 'Barricade,' 'Heatseeker,' and 'Hysteria.' This mysterious DJ and producer has performed all across the country and is quickly climbing the ladder of success. He has now released another major heater called, 'Pulse.' Released via Bassrush Records, Reaper – Pulse proves just how epically talented this Drum and Bass artist is at composing in-your-face hard-hitting bass music.
Reaper – Pulse is a fresh release that features infectious melodic synth lines layered over crisp beats. This track is full of stirring atmospherics with its stomping rhythms that will spellbind you. This Drum and Bass artist skillfully molds different snappy elements with distinct fashion, which allows the aura of the song to remain galvanizing throughout the duration, making it an absolute killer.
'Pulse' by Reaper is a catchy banger bound to grip the dancefloors around the globe. The song feels like an odyssey, as it has a very uplifting energy that will put you under its spell. The track's riffs and swirls will hook you with its enticing rhythms that will inject adrenaline straight through your veins. The energy that pumps out from every layer of this track is intoxicating. Issued by Bassrush Records, it is a fabulous cut with bubbling basslines and sparkling synths followed by fizzing vocal chops that push the song's momentum. The bouncy atmosphere of the track with ingenious undertows and deceptively impassive melodies will surely turn up any party.
'Pulse' is a musically exciting track that features an ultramodern vibe with its high pitch of booming bass and rave-like units of synths. This Drum and Bass track vibrates with percussive energy and captivating rhythms giving it a bewitching beauty. The song brings in simple elements with finesse and complexity. The talented Drum and Bass artist has enveloped this track cautiously to maintain its laden mood. This Bassrush Records release is an incredibly catchy and adrenaline-pumping number by REAPER.
Stream 'Reaper – Pulse' on YouTube below!
Streaming Options:
---
More About Reaper:
Shrouded in mystery, the REAPER project is one of the most exciting acts to burst onto the dance music scene in years. His sound can be described as chaotic, transcendent, and evil. The drum and bass influence coupled with modern sound design illustrates a dark, aggressive picture of what bass music can evolve into. The journey has only just begun, but the impact is already evident with support from industry leaders such as Illenium, RL Grime, Zeds Dead, Slander, Kayzo and more. Since the debut of his RAPTURE EP with Monstercat in the summer of 2019, he's amassed over 5,000,000 streams across digital platforms with no sign of slowing down. The live side of the project launched in January 2020, debuting with Brownies and Lemonade at 1720 Warehouse in Downtown Los Angeles. Following the debut, REAPER is jumping on over a dozen tour dates with Kayzo this Spring in US markets from coast to coast. REAPER is the voice of the future, the culmination of over two decades of bass. His music is a portal to the new era, the scene's gateway to drum and bass.