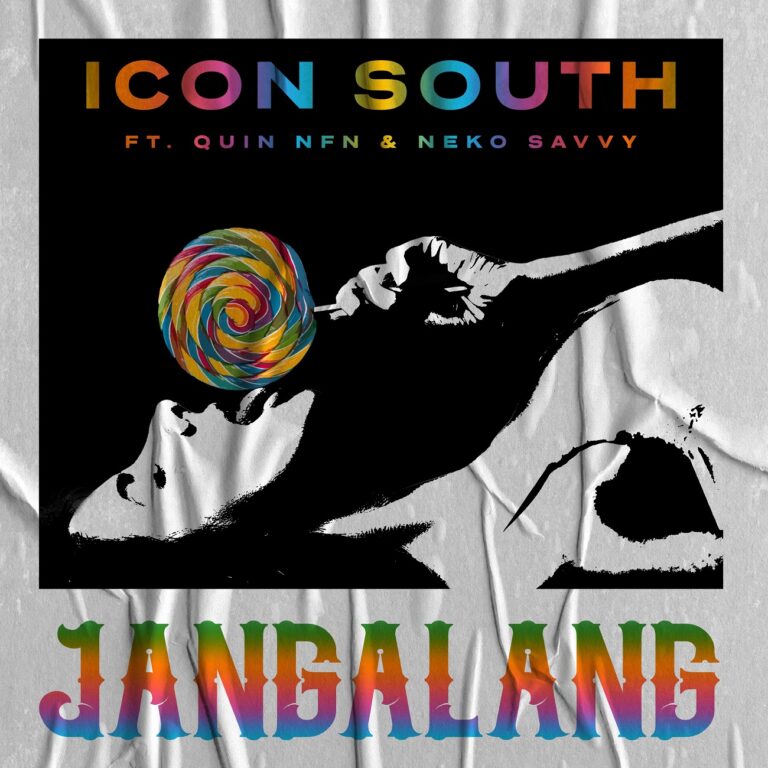 Drake Rodriguez, or also known by his stage name Icon South, is a multi-talented artist who can not only produce bangers but can also Rap and write songs. He has also composed a song for the famous Hip Hop star Trippie Redd called, 'I Tried Loving.' He has now collaborated with Quin NFN and Neko Savvy on the track entitled, 'Jangalang.' This tune has created quite a buzz within the Rap community. It is a stellar tune that lets each of these three artists shine perfectly.
Icon South has joined forces with Quin NFN and Neko Savvy to bring this intoxicating Hip Hop track named, 'Jangalang'. It is a lyrical affair with passionate aspirations and heart-pounding drums that add to the song's zestful vibe. Driven by a captivating mixture of swaying rhythm and rumbling bassline, this song will grow on you. You can hear the intensity in the confessional words, while the melodic flow is highly recognizable and catchy. The trio is at its best with vocals and storytelling as the music radiates sex-appeal.
The beat and the lyrics are just so fresh and saucy on 'Jangalang.' The Rap sections by Quin NFN & Neko Savvy really lift the energy of this Hip Hop song and will encapsulate you in its enlivening ambiance. As the track ends, it will leave the club with a feeling of exhilaration. The bass is luxuriously layered over the catchy synth along with pristine Rap declaring it a part of modern production. Fans of Hip Hop will love to add this one to their music collection!
'Jangalang' is a lush release that is decorated with lively elements and stupendous vocals that unfurl and glide at differing paces. This track has an infectious aura thanks to its flourishing dynamics. We are loving this song by the trio and can't get enough of it!
Stream 'Icon South – Jangalang ft. Quin NFN & Neko Savvy' On YouTube below!
Streaming Options:
Icon South – Jangalang ft. Quin NFN & Neko Savvy Apple Music
Icon South – Jangalang ft. Quin NFN & Neko Savvy Spotify
Icon South – Jangalang ft. Quin NFN & Neko Savvy Soundcloud
Icon South – Jangalang ft. Quin NFN & Neko Savvy FREE DOWNLOAD
Icon South – Jangalang ft. Quin NFN & Neko Savvy Download
More Streaming Options HERE
---
More About Icon South:
Originally from Dallas, Texas, Drake Rodriguez is professionally known as Icon South. He is a DJ/Music Producer/Singer Songwriter that lives in Los Angeles. Icon South is known for his diverse range of production that includes EDM, Hip Hop, Pop and anything in between. While he is a emerging talent, Icon South is known for producing Trippie Redd's ballad 'I Tried Loving' from Trippie's project- A Love Letter to You 3.
Recently, Icon South has been producing, writing, singing, recording & mixing his own music and showcasing his ability to do it all. His writing style caught the attention of mental health awareness clothing brand Guilty Minds Clothing. They both decided to collaborate and bring further attention to the growing challenges of Mental Health in our culture. In light of so much negativity and stigma associated with Mental Health, Icon South has decided to be a part of bringing these issues into a different light so people can get the help and support that they need.
"I have always loved music and fashion but now I can actually feel like I am making an impact in my small way. This gives me a reason to continue to pursue excellence in my music. If I can help one person that is struggling with mental health issues, I will have considered my efforts a success. We all have the ability to influence or impact someones life for the better." – Icon South