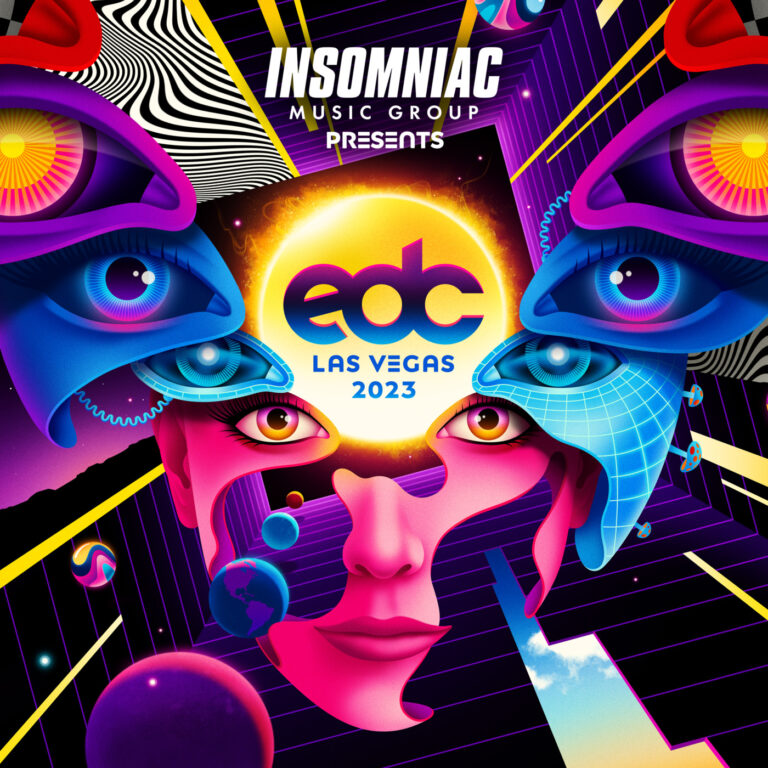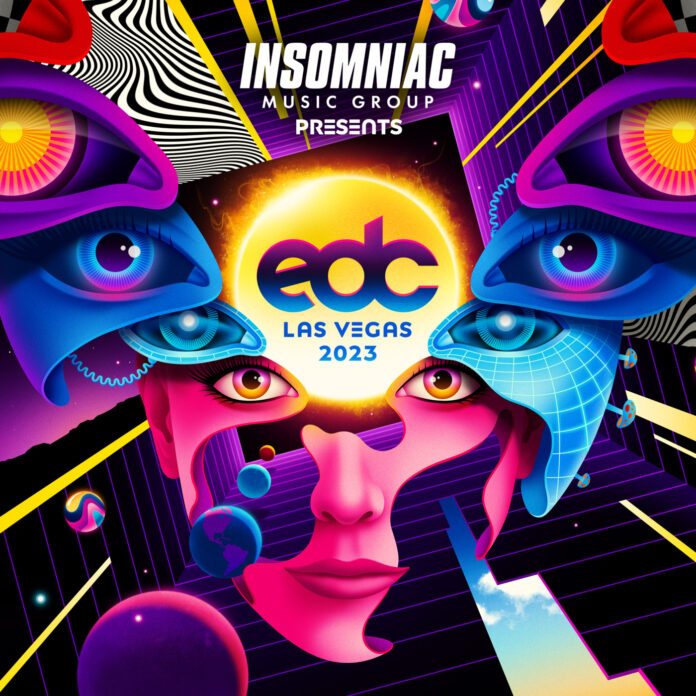 We've never been shy to check out a new Matroda release. Whether it was the atmosphery Future House track Forget It, the hard-edged Tech House banger If You Wanna, or the spellbinding song Hazy, Matroda always delivers diverse releases for the EDM scene. Consequently, Matroda will be performing at next weekend's EDC Las Vegas festival and his newest release is one of the main new songs on the Insomniac Records EDC Las Vegas 2023 compilation album. Furthermore, this new Matroda release is a catchy and retro-sounding Tech House song that's titled Throw Ya Hands. You'll find that Matroda – Throw Ya Hands has a classic Daft Punk – Revolution 909 meets Outkast – ATliens House / EDM vibe to it.
The track builds from the ground up starting with the busy drum groove from Revolution 909. The Revolution 909 beat is constructed from a retro Roland TR-909 (also known simply as a "909") rhythm composer. A rubbery bouncing bass synth accompanies the beat making it irresistible to not want to move your feet to it. Additionally, assorted downbeats throughout Throw Ya Hands are emphasized by an echoing mid-ranged dance synth. The lyrics to Throw Ya Hands are simple, repetitive, and catchy and sampled for this House / EDM track from the previously mentioned song ATliens by Outkast which was released back in 1996.
Lastly, there is one more ingredient left that really makes Throw Ya Hands pop, which can best be explained by a quote from a Saturday Night Live Digital Short from 2021 that featured cast members Pete Davidson and Chris Redd along with special guest Kid Cudi. The quote is as follows, "We got the fits, we got the flow. We got the 808s (in the case of Throw Ya Hands it's 909s), we got the xanned out tempo. We got that drip drip drip, we got that brut. The only thing that's missing is that weird little flute!". That's right, each time the bass drops, a brief flute melody with a slow-bending attack to it is played. Accordingly, the flute is definitely the cherry on top of this tasty new Matroda Tech House song.
The EDC Las Vegas 2023 compilation album is stacked with 78 songs and Matroda – Throw Ya Hands is definitely one of the main highlights. If you haven't already, we strongly recommend checking out the When We Were Young / Gimme Some Keys EP from 2021 as well as the remixes released for Gimme Some Keys. One final recommendation that we have would be the soulful track that Matroda made along with Bleu Clair in 2022 titled PWR. You will now have an enjoyable wait leading up to EDC Las Vegas 2023 with this listening assignment in hand.
Stream Matroda – Throw Ya Hands on Spotify below!
Looking for more music like Throw Ya Hands?