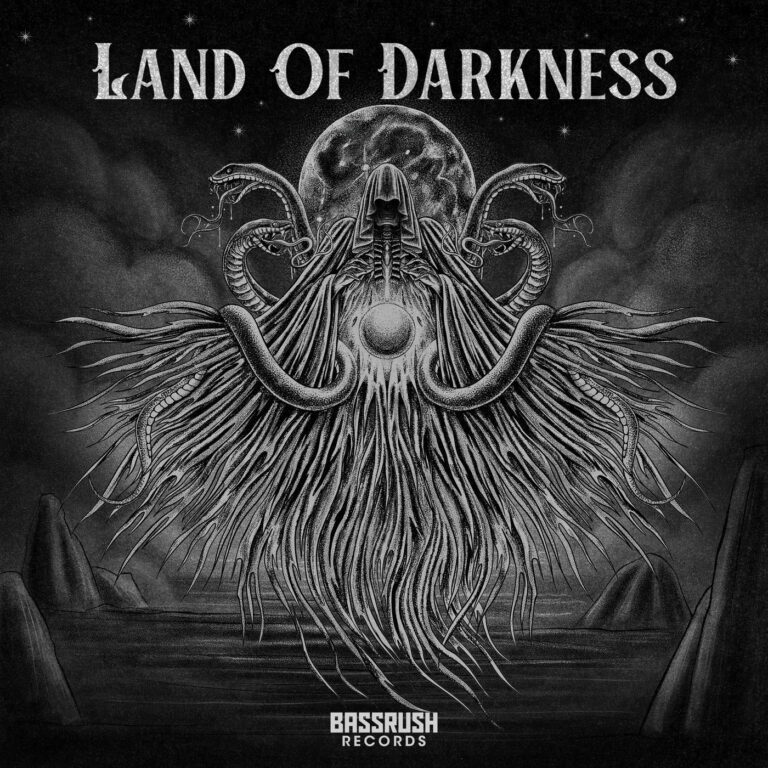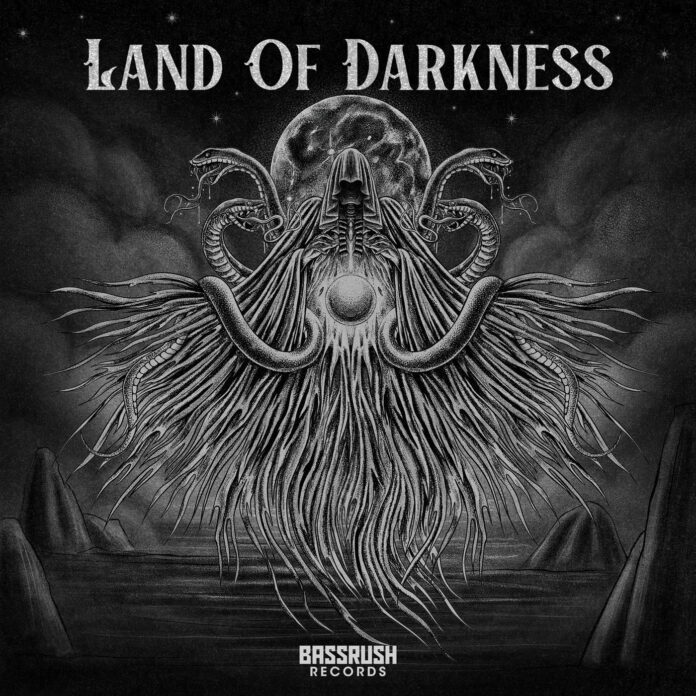 We are still coming down from the high brought on by the single Tornado released back in March by Rated R along with Bandlez and Shaquille O'Neil, also known as DJ Diesel. That high was brought on by the track's very catchy crowd chanting lyrics and hard-hitting Dubstep drops. Rated R is right back at it again with a new release for May. This time he is teaming up with Florida-based DJ and producer CELO to deliver some aggressive & sinister new Dubstep / Riddim music on Land Of Darkness. This new Rated R & CELO 2023 Dubstep song on Bassrush Records is killing it by going right for the jugular with an emphasis on production.
Land Of Darkness fittingly opens with a doomsday choir setting the scene of a dystopian world. A solo female voice vocalizes over the choir briefly before all voices are replaced by downward-moving low brass swells. In between each brass swell is a cinematic trailer-sounding male voice warning of the consequences of betraying the land and the darkness that will ensue. After a final warning of "You will pay", from the voice, a rising build-up then begins. This riser starts with a constantly repeated voice saying "die", as the pitch increases. A mechanical engine rumble accompanies the voice which is also in sync with the voice's moving pitch increases. A kick and snare drum then join in the riser increasing the energy all the way up to its climax. A final voice then proclaims "Time to die", just before the first drop.
The Dubstep drop enters face-melting mode at this point with swooshing low basses and ringing high-frequency sirens. A steady kick followed by a snare pattern drives this section. Following the first Dubstep drop a mirror image of the first riser occurs again. Following the second riser, we are catapulted in the madness once again. The swooshes are more intense this time as the sirens continue along with the steady beat. This heightened second round guides the song to its completion. In the end, all sound merges together to form a fading ambient drone.
Rated R & CELO – Land Of Darkness delivers a formulation of captivating cinematics, risers, and headbanger grooves that will keep you at the edge of your seat. This aggressive & sinister new Dubstep / Riddim music single continues a tradition expected from Rated R while paving the way for CELO to receive much notoriety in the times ahead. We look forward to the next tracks to come from both artists in 2023 and beyond as this new Rated R & CELO Dubstep song has provided us with a new high.
Stream Rated R & CELO – Land Of Darkness on Spotify below!
Looking for more music like Land Of Darkness?