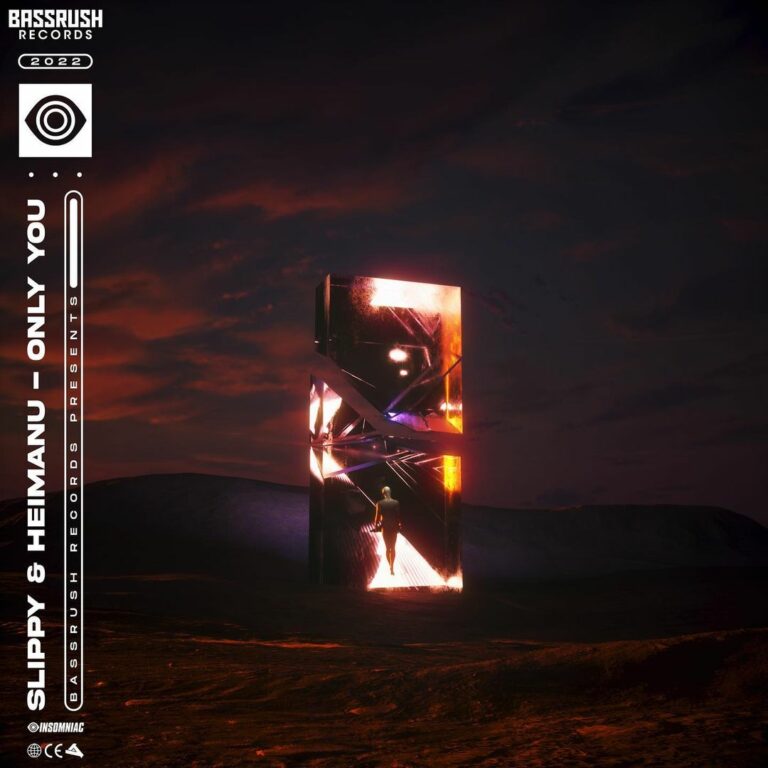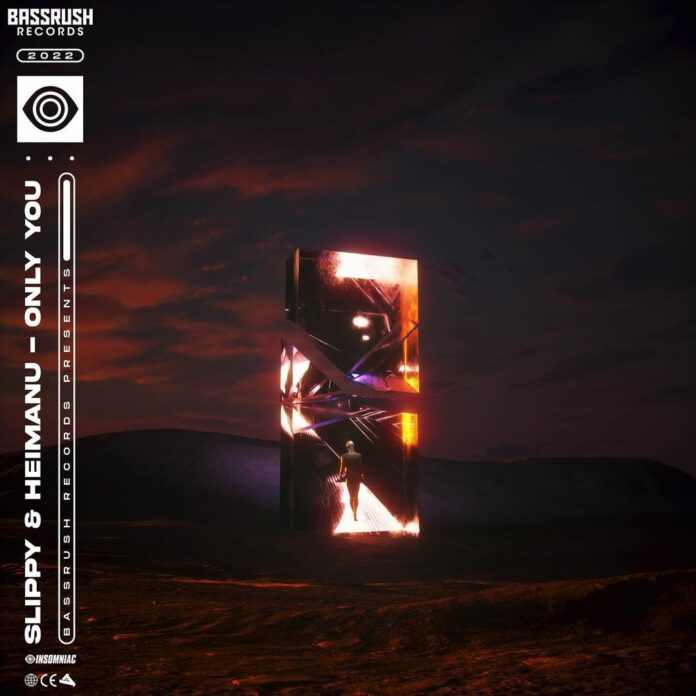 The Florida-based producer Slippy and NuRave pioneer Heimanu released their new emotional Hardwave song Only You via Bassrush Recs. It's a track that constantly oscillates between genres and moods, yet somehow manages to sustain the atmosphere and impact thanks to its creative approach to sampling and sound-design.
The beast that Slippy & Heimanu jointly created consists of parts that have substantial differences not only in terms of tone and texture, but sometimes even in terms of genres. What makes the new Bassrush Recs song by Slippy & Heimany intriguing, is the way those parts fight between each other in attempts to dominate the track. It creates the animation and a certain amount of dramaticism in the song with means that are different from the usual methods used in emotional Hardwave to achieve the same result.
Take for example the transitions before the drop, that start as a typical build up used in genres like EDM, but subtly flow into something more unique and organic, turning into a short Amen-breaks section eventually. Or the sparingly implemented vocal sample, that brings a kind of sadness one can find on an early record by someone like Burial, that miraculously works on both, the most intense and the most restful moments of the song.
This kind of treatment of vocals seems to be one of Slippy's favorite techniques, that can be heard on the recent DISRUPTOR LP remix compilation, Falling For You or Lone. On the collaboration with Heimanu, however, the effect of this technique is more exaggerated and, thanks to this, sounds more cinematic and way bigger, adding to the emotional impact of the song. The fact, that the sound design of the author of Saviour, Worlds, Atrea, Mira and Die Awake helps him to create conceptual sonic landscapes that dictate certain rules the collaborators have to follow is hard to deny. But, perhaps, the most interesting thing on the record is that only after you pay attention to some of its details, you start picking certain things that are unique to Slippy's or Heimanu's individual styles.
The reason for this may lie in a simple truth, that the roles are switched on Only You, or that there is some chemistry between the two, but the way the artists sound on this collaboration makes it hard to believe that it's not produced by a single person. It will certainly be exciting to hear more collaborative efforts from the two in the near future.
Stream Slippy & Heimanu – Only You on SoundCloud below!
Looking for more music like Only You?