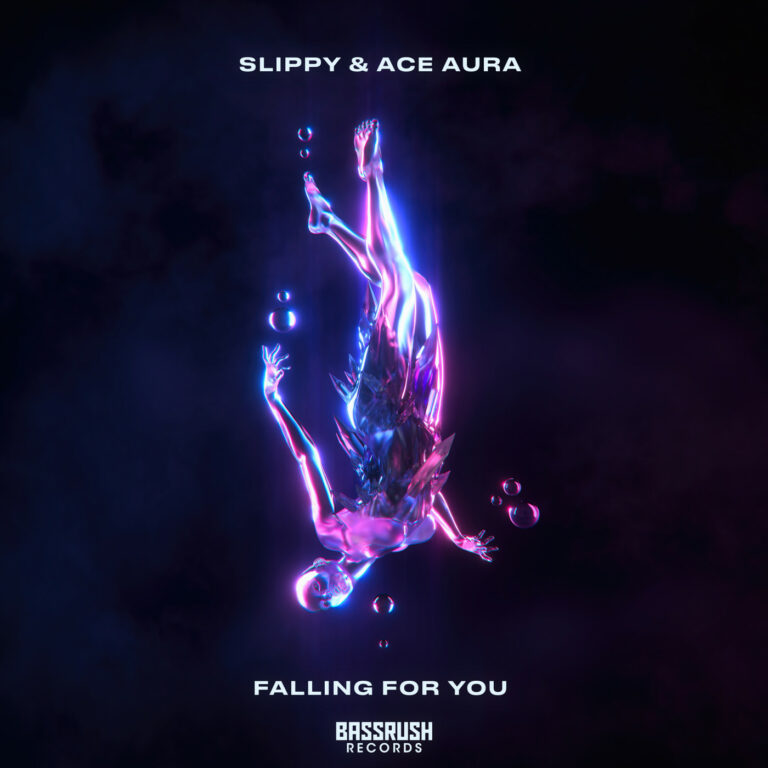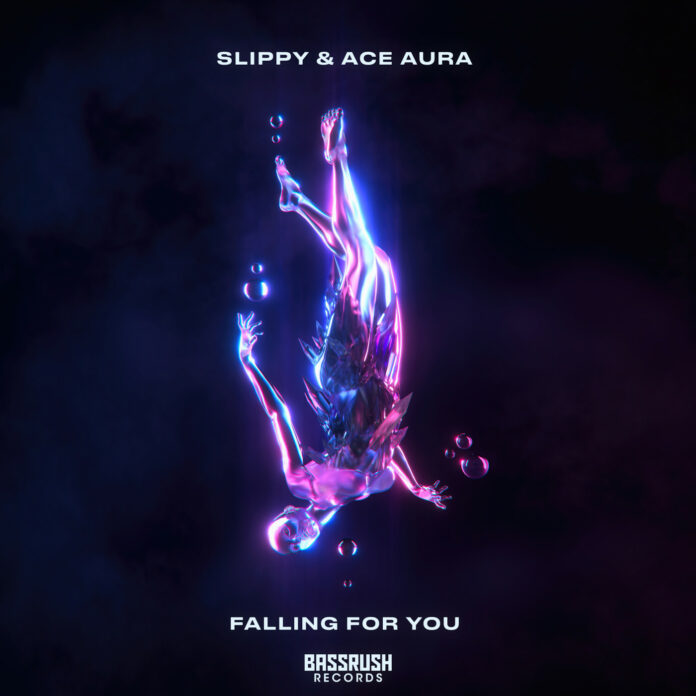 American producers Slippy & Ace Aura joined forces on a new Dubstep epic release on Bassrush Recordings. Slippy & Ace Aura – Falling For You is a multi-sectional flexing of production muscles and creative skills by the two talented producers. The track demonstrates a kind of chemistry between the artists that's hard to ignore. This new Slippy and Ace Aura song is a detail-rich, cinematic, yet danceable and electrifying work, with a structure that doesn't exhaust the listeners' attention by its complexity.
2021 has been prolific for both artists. In January, Ace Aura collaborated with TYNAN on "Stay", released by indie giant Monstercat. Meanwhile, Slippy has started the year with Feel Alive & Lone released on NIGHTMODE as a surprise for the fans. Both managed to keep a good pace of releases through the next months and this new Slippy and Ace Aura song sounds like the culmination of their artistic undertakings. The scrupulously polished track starts off with a lush and larger-than-life cloud of textures. Nonetheless, this is a deceptive serenity. As soon as you get acclimated to it, it pools you into a digital vortex, full of whirling granular particles and distorted vocal samples.
Slippy & Ace Aura clearly draw influences from Hyperpop and Future Bass. Although, these, by far, are not the only inspirations for the artists that are known for their versatility. This new Slippy and Ace Aura song hints and nods towards PC Music, ambient, Trap music, and other genres can be found all over the place. The interlude allows us to rest from this glittering sonic chaos. The textural cloud returns halfway through the song, this time aided by a charming flute melody. Radiant, texturized, big, and adrenalizing — these are some words that characterize this track perfectly. The only question is, whether this collaboration will continue in the future? Because with such chemistry, it seems that both, the fans and the artists would only benefit from a full-length release. Stay tuned!
Stream "Slippy & Ace Aura – Falling For You" on Spotify below!
Looking for more music like "Falling For You"?
Check out our New Dubstep Essential Spotify Playlist!