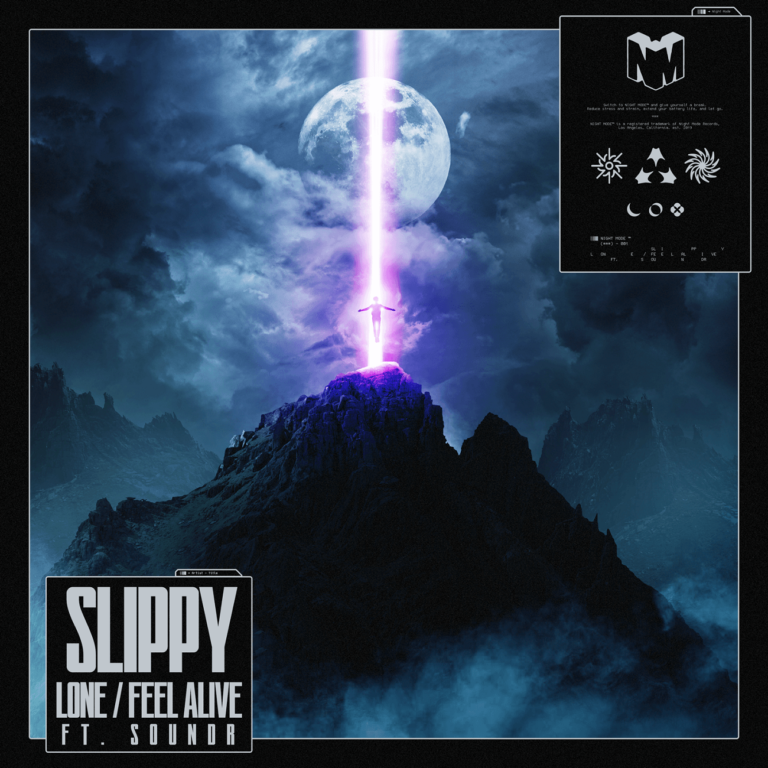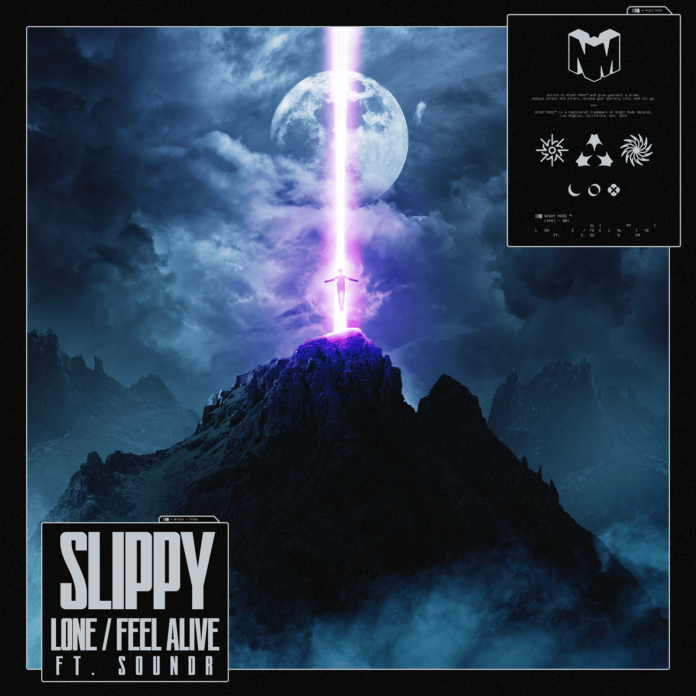 The Florida-based producer, Slippy is an EDM sensation who is popularly known for his outstanding releases such as 'Monster' and 'Immortal.' This dynamic artist has been featured on some of the hottest music labels on the scene, including Monstercat, Bassrush, Dim Mak & Seeking Blue among others. Amassing thousands of followers on both Soundcloud and Spotify, this artist is now ready to debut on the gamer-centric imprint, Night Mode Recordings. He is joining the impressive Night Mode roster with two tracks, 'Feel Alive' featuring Soundr and 'Lone'. This new Slippy music proves the artist's range of talent spanning across various musical styles and genres.
'Feel Alive' featuring Soundr is the first of the two tracks. It is a soul-stirring Drum & Bass number that will pull you in its stirring euphoria with a beautiful soft and ambient opening. The matters on this Night Mode Recordings release are further intensified with honeyed vocals from Soundr that give the tune nice Pop sensibilities. Flourished with a melting bassline and stirring percussion, this new Slippy music is enough to make your heart race wildly. This track is an extremely optimistic cut that pounds and pulsates at full throttle. It is a lively and upbeat number that oozes excellence.
The other track, entitled 'Lone,' from Slippy is a reverberating fusion of the Trap and Future Bass genres. This Night Mode Recordings has a melancholic atmosphere that rolls over crisp percussion and frazzling synths and bass. The seductive vocals are backed by distorted vocals adding a captivating layer to the track. The eerie melodies and piercing aura of this Slippy composition will reel you into its immersive and emotional atmosphere. 
Both of these songs by Slippy show the range expansion of the artist to perfection. 'Feel Alive' & 'Lone' are both captivating and mesmerizing productions. Slippy has created an immaculate contrast of stylistic textures, epic drum work, and rhythmic cadences. This Night Mode Recordings issue has left us positively buzzing and misty-eyed. 
Stream 'Slippy – Feel Alive (feat. Soundr)' on YouTube below!
Stream 'Slippy – Lone' on YouTube below!
Streaming Options:
Slippy – Feel Alive/Lone Apple Music
Slippy – Feel Alive/Lone Spotify
Slippy – Feel Alive/Lone Soundcloud
Slippy – Feel Alive/Lone FREE DOWNLOAD
Slippy – Feel Alive/Lone Download
More Streaming Options HERE.
---
More About Slippy:
Alex Swartwout –better known by his stage name SLIPPY– is an EDM producer and DJ hailing from Florida. He began releasing music with Monstercat in 2015 and has quickly grown to become a widely-recognized figure in the bass music scene, known for his distinguished take on trap and dubstep, alongside other styles.
SLIPPY's signature sound can best be described as a riveting hybrid of genres with dark, sinister, orchestral-influenced undertones. Many of Swartwout's originals lure listeners in with rich atmospheres and eerie melodies, but quickly shift things into high gear with fiery, energetic bass drops. Swartwout has worked with acts such as Dirty Audio, Holly, Rogue and Harry Shotta, with his productions receiving support from notable names like Steve Aoki, Seven Lions, NGHTMRE, Yellow Claw, Kayzo, 12th Planet, Diplo and Adventure Club. He has also had music featured in Rocket League and Beat Saber (currently the best-selling VR game in the world), done official remixes for the likes of Dabin and Krewella, and performed at venues like Avalon Hollywood. 2020 will mark the 5th year of Swartwout's creative project, and it will be the most important so far as he expands his creative vision –both sonically and visually– to take things to the next level.