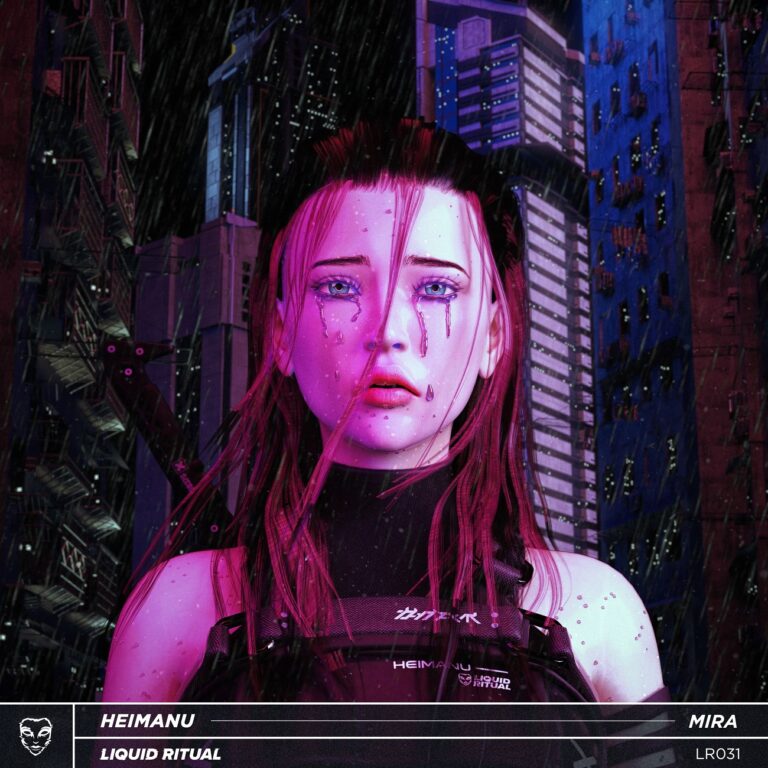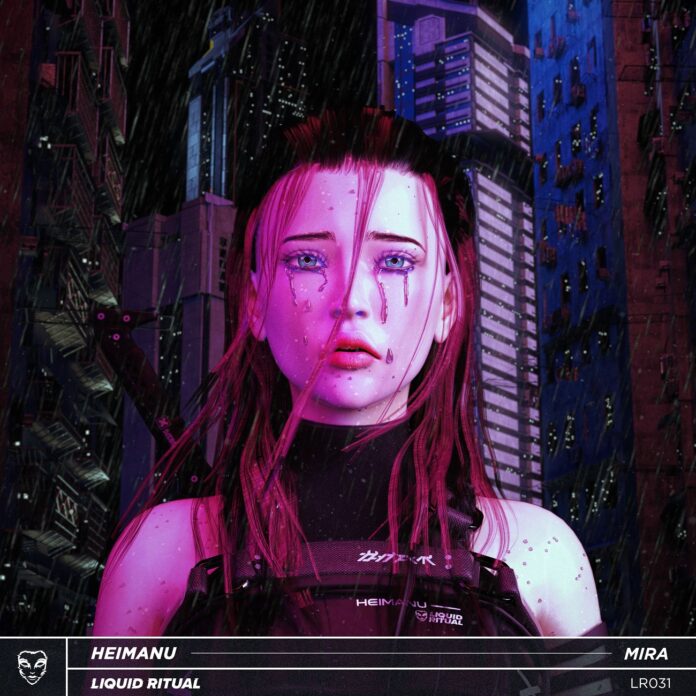 Heimanu needs no introduction, as he is one of the hottest names in the Hardwave music scene right now. With releases like, 'Atrea,' 'World' and 'Savior,' this Liquid Ritual artist had a rocking 2020. He is now back to impress us once again with a brand-new indulgent banger entitled, 'Mira.' This irresistible song has been released via the famous record label Liquid Ritual. This is what he had to say about the track:
I wanted to make something with a bit more emotional depth and perspective to it… A song that grabs at the heart and doesn't let go, which is very different to my normal Wave sound.
Heimanu has unleashed a drug-induced, dark dimension in 'Mira.' This Liquid Ritual artist is highly adept at crafting stimulating imagery with his impassioned soundscapes. With his immaculate use of molten and expressive sonic elements, the Hardwave music maestro takes the listeners to a dystopian dimension with grim and obscure patterns that collide with a symphonic edge. The track opens with a wistful ambiance and ventures into an array of euphoric bass and drama-filled synth that does not seem to cease or falter. The composition also features stunning vocal progressions that creep through your body with its eerie aura.
The gritty yet soul-stirring melody of Heimanu – 'Mira' goes through a melancholic drop and eventually builds up towards a flashier and explosive momentum. This Hardwave music is structured with well-rounded percussive energy. The tune does not dissolve into aimless cling and clatter. Instead, it lands with an impactful blow. Heimanu has nailed this song with a potent sense of urgency that adds a spark to it. He is now majorly getting identified as a Liquid Ritual artist with his back-to-back releases with them. This track is definitely one of the most emotionally charged compositions from the Australian artist. The flawless rhythmic progressions and flippant beats form the crux of this smoking and hallucinatory sonic dimension.
This Wave delivery wails with brazen energy that will entangle the listeners in its clutches. The rhythmic sorcery and defiant boldness of Heimanu – 'Mira' results in an extremely impeccable listening experience. 
Stream 'Heimanu – Mira' on YouTube below!
Streaming Options:
---
More About Heimanu:
Heimanu focuses on creating the NuRave sound which displays euphorically energetic builds, powerfully melodic drops, and lulling atmospheric breakdowns.
He couples rave sounds with crunchy basses designed to give his emotional writing a darker edge. Heimanu wants to show you a feeling that you haven't quite felt, in a world that isn't quite here yet either. Let him be your guide into the future that is NuRave.
Among the chaos of the world, you find yourself free to express the emotions you withhold in a realm of anonymity. It is exclusive, but it is inclusive.
And you are welcome. This is the sound of our future. This is NuRave.
Heimanu's work has not gone unnoticed with support from RL Grime, Alison Wonderland, Hex Cougar, ARMNHMR, Luca Lush, TYNAN, Benzi & Skeler, and has appeared in Spotify Editorial Playlists such as 'Hype' and 'Bass Arcade'.