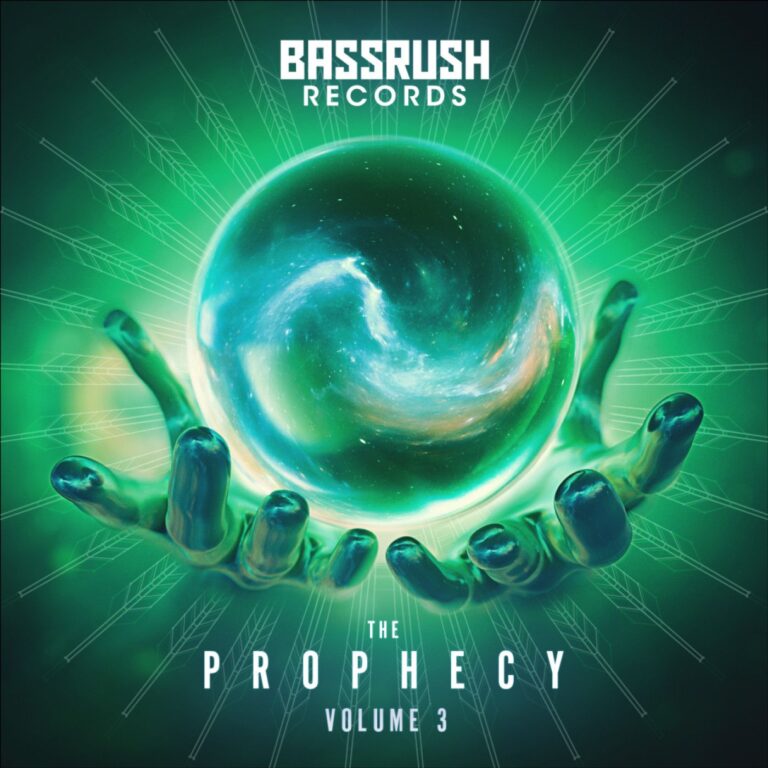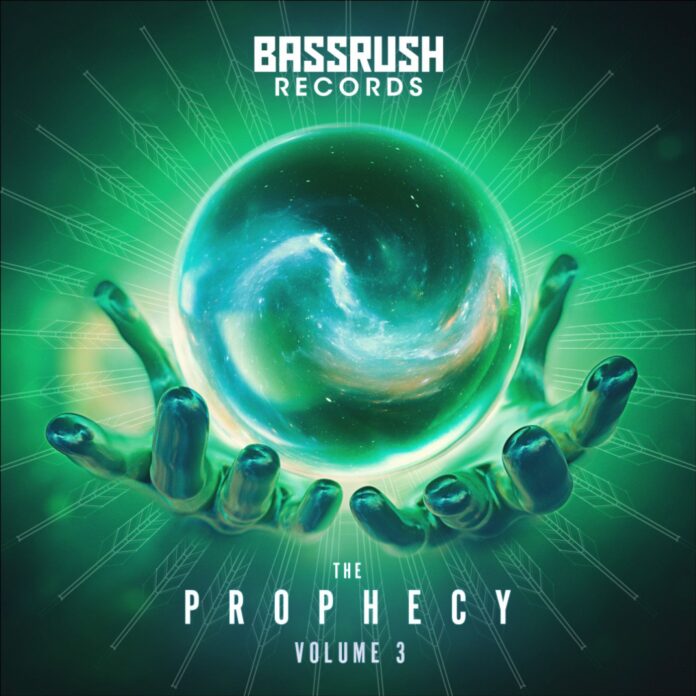 Bass Music heavy-hitters are gracing our pages at EKM.co today. It's our pleasure to introduce Bassrush – The Prophecy. This new 11-track tirade is an absolute explosion of sound. It features every flavor of Dubstep you could possibly want and then some. It's packed with creative and talented producers such as Sam Lamar, KRILLA, Ruvlo, and many more. The legendary label describes the Prophecy series as 'a fortune-telling affair'. This LP is made up of their hottest picks for the year ahead. This is the Dubstep compilation 2021 needs– there's nothing fresher than what you're about to discover.
First up, Sam Lamar steps up to the plates. His track 'Broken Machine' is the perfect introduction to this album. His sound design is fierce, intense, and unrelenting. The jerky, erratic sounds duck and weave between thundering drums and quick-fire samples. Sam Lamar is known for his brazen and up-front sound with 'Broken Machine' being the perfect example. His flawless, clean production makes every sound pop. The manic energy of this track is infectious but it leaves the rest of the tracks on Bassrush – The Prophecy with their work cut out. 
After an old-school UK Dubstep-inspired track from ENiGMA Dubz is Ruvlo with something completely different. His track 'Dirty' starts out with some clean-sounding Reggae vibes. In a nod to the world of Dub, he uses echoes and delays to create a big atmosphere. But Ruvlo has other ideas for this track. The drop is completely unexpected and features some of the most ridiculous (in the best of ways) sounds on the album. He's managed to blend old-roots with new-school production and the combination is wild.
KRILLA jumps up next to bring us back (or rather forwards) to present-day Dubstep. His track 'Full Throttle' means what it says. After a brief but eerie intro, KRILLA drops us straight into the good stuff. His bass is so twisted and organic that it sounds alive. The execution on this track is incredible. He makes use of different sections to build anticipation for his brutal drops. By the end, you're left exhausted. The Toronto producer is known for his unusual sounds and for catching listeners off-guard. There's a lot of that going around on Bassrush – The Prophecy Dubstep Compilation 2021. 
After an unforgiving tirade from JEANIE & southgate. is the Italian duo TRYPLE & Nextars. Their track 'Mind Hack' starts off with a big mood. There are loads of effects and hi-tech sound design but they're soon silenced by a merciless kick roll and some demonic vocal work. Barely 40 seconds in and we're treated to some sub-shaking, brain-rattling bass. This track roars and screams the whole way through, barely giving you time to breathe in the middle. The second drop is even wilder.
There's too much good music on Bassrush – The Prophecy to cover in just one post! And we don't want to stop you from listening to it for much longer. Jkyl & Hyde use their place on the album to go as crazy as they can. Farrah goes off-piste with some moody, deep vibes. L'homie blends Lo-Fi with some Dubstep that belongs in an East-London warehouse. wasteurself has a deep bubbly sounding bass track (appropriately named 'wet') before Weird Waifu closes out the LP with some of the most devastating drops. 
You can listen to the album on all major music platforms and you can buy it from all the major online retailers. The Bassrush crew have done it again, proving themselves to be the ultimate Bass Music label. They've managed to find the overall best up-and-coming Dubstep talents from across the globe and distill it into one, incredible album. The Dubstep compilation 2021 is a promising start but it's still only January. It's gonna be a mad year for bassheads everywhere!
Stream 'Bassrush – The Prophecy: Volume 3' on SoundCloud Below!
Streaming Options:
Bassrush – The Prophecy: Volume 3 Apple Music
Bassrush – The Prophecy: Volume 3 Spotify
Bassrush – The Prophecy: Volume 3 SoundCloud
Bassrush – The Prophecy: Volume 3 FREE DOWNLOAD
Bassrush – The Prophecy: Volume 3 Download
More Streaming Options HERE.
---
More About Sam Lamar:
Hailing from the cold regions of Canada, Montreal native, Sam Lamar has been rapidly rising within the ranks of the bass music scene. With support from some of the industry's top heavyweights such as Excision, Illenium, Porter Robinson, Knife Party, Zomboy, Black Tiger Sex Machine, and many others. His latest release is on Bassrush – The Prophecy Vol. 3, a Dubstep compilation 2021.
More About Ruvlo:
Jon Rualo, otherwise known as RUVLO, is a New York City-based producer that has gained the support of several artists such as Excision, Alison Wonderland, ZOMBOY, Black Tiger Sex Machine, and many more. Ruvlo's has a unique take on experimental bass music with hard-hitting drums and intense mind-melting bass.
More About KRILLA:
KRILLA is a DJ/Producer from Toronto, Canada. His passion for electronic music routes from a young age as he was introduced to bass music through the liking's of Skrillex, and Zeds Dead. KRILLA puts his own unique spin on the electronic scene with his mind-twisting music where he strives to open his listener's minds. He is not afraid to defy genres and break down barriers between bass music which is apparent throughout his catalog of music. His latest release is on Bassrush – The Prophecy Vol. 3, a Dubstep compilation 2021.
More About TRYPLE:
TRYPLEis a well-established name in one of the biggest music scenes in Italy. He started producing Bass Music in 2013, with over 5 million streams over Soundcloud and Youtube, various Top 10 in the Dubstep charts, Tryple is known for releases like, 'Digital Dreams', 'Bad Trip', 'Borderline', 'Meowter Space' and others. Over the years he has collaborated with artists like Monxx, Whales, Chime, BVSSIC, Azazal, and many others. Tryple releases his debut EP on Disciple Round Table in September 2020, marking a new beginning for the future of the project.
More About Nextars:
Lorenzo Di Lello, a.k.a. Nextars, is an Italian producer born in 1998. In November 2018, he announced a new project where he'll release a track every month in the next few months, starting with "Kaonashi" and followed by "Look Up" featuring H and "Be Patient", joining forces with the Italian talent Marble. 2019 started with a bang with the releases of multiple new tracks, first and foremost "Human" and the remix of "Gang Shit" by Virus Syndicate, Dion Timmer, and Virtual Riot bringing his own distinctive touch to the song. In 2020, his target is to establish himself in the worldwide bass scene, with releases on labels amongst the best of the genre.