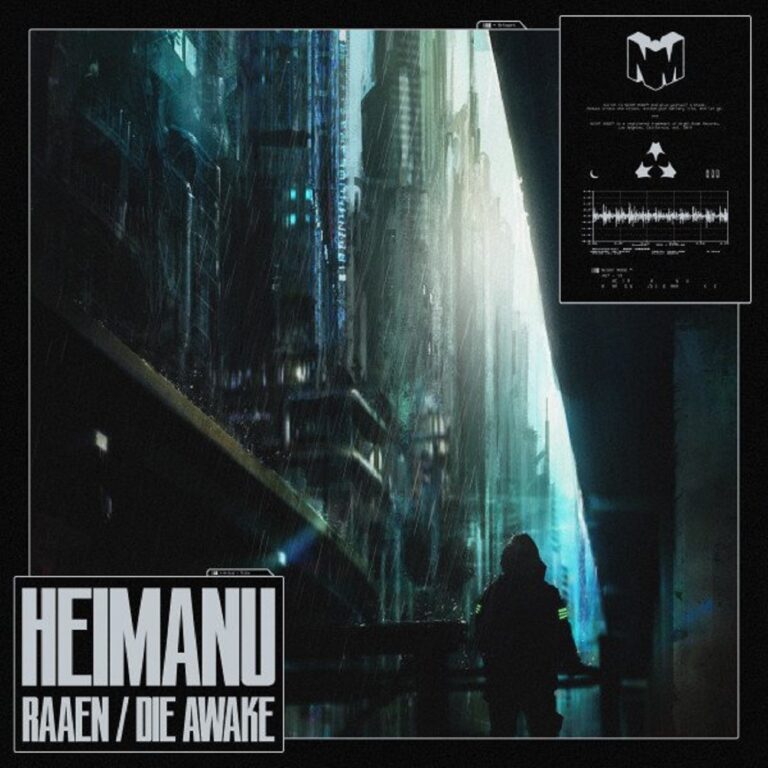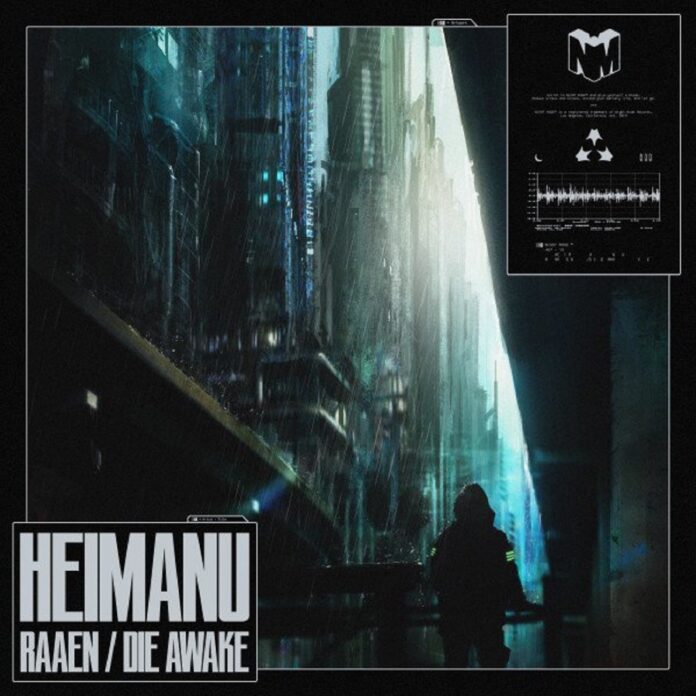 Experience the flip side of expressive euphoria and an energetic and powerful Trap intensity on "Heimanu – Raaen / Die Awake," which is out just now. And if you aren't already aware of the Nu Rave phenomenon called, Heimanu, then you might as well have been living under a rock. The Sydney-based music producer behind hard hitters like, "Worlds," "Mira," and "Savior" has conjured an enviable discography in recent years that will make your jaw drop. Heimanu is back on the NIGHTMODE futuristic bass music portfolio, following the groundbreaking release of "Atrea" that was featured on their memorable compilation "This Is Cyberpunk." This new two-track stint by Heimanu contains an unrivaled Wave / Melodic Trap music goodness that brilliantly captures the contrasting eccentricity of both genres. 
Landing on the NIGHTMODE futuristic bass music label, "Raaen" is a sentimental banger. The track is drunk on heavy bass while crashing synths bring an intoxicating vibe. The charm of this urgency-fueled song comes alive as the hints of fiery basslines layered over swirling melodic patterns take on various forms and progressions. The exotic rave of enamoring vocals, turbulent percussive buildups, and transporting spacey keys all come together effortlessly and the result in a sensational opus.
The next cut on this legendary Wave / Melodic Trap music affair is "Die Awake" which takes on a bolder approach featuring a darker synergy. The slow-moving, deep vocal notes remain omnipresent in the background as the hard-hitting, emblazoned synth rises in all its glory. This soul-stirring cut has its moments of complete chaos and calm through the dramatic drops and majestic buildups. Overall, "Heimanu – Raaen / Die Awake" is a well-conceptualized assault of driving intensity and softer cadences to provoke a range of emotions within the listener.
On "Heimanu – Raaen / Die Awake," the first track will catapult you into an ecstatic realm with its sparkling rhythms and soaring highs, whereas, the latter will crash your senses with frenetic energy and wild sonic escapades. You can stream both songs on SoundCloud below. You can also find more streaming options HERE.
Stream "Heimanu – Raaen / Die Awake" on SoundCloud below!
Looking for more music like "Raaen / Die Awake"?