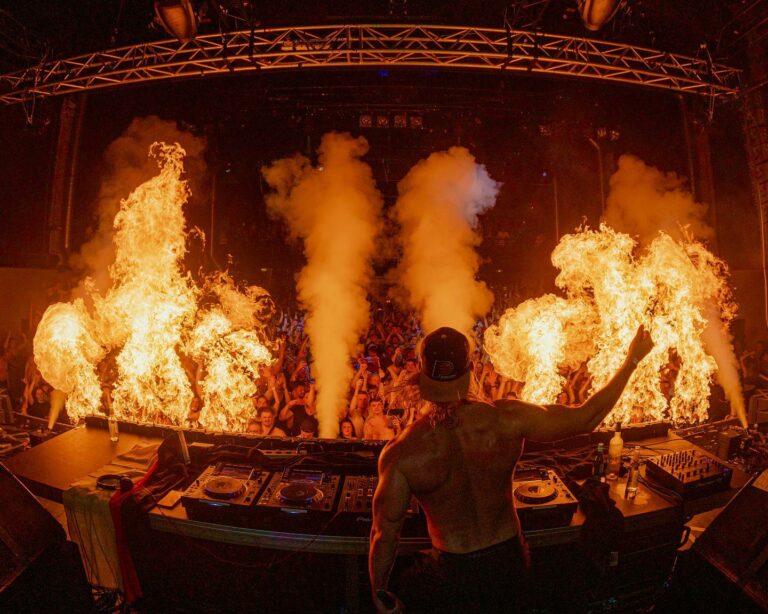 The Dutch/Turkish Electro and Big Room House DJ Ummet Ozcan & Melbourne Bounce pioneer Will Sparks unleash Apex, a massive main stage festival collaboration with an epic futuristic sound that takes the best aspects of both producers' production style and multiplies them by ten. The new Ummet Ozcan & Will Sparks song is released via Spinnin' Records, one of the world's leading dance labels known for being a platform of choice for collaborations of such scope.
Apex takes inspirations from Electro House and Trance, but adds a unique flavor that's somewhere in the middle between the styles of Ummet Ozcan & Will Sparks. Sure, as befits producers of the upper echelons, Apex is loud, bassy, lush and spacious. But, while these days this alone is sometimes enough to capture the attention of festivals and clubs, it has much more to offer. The dynamics on the new Ummet Ozcan & Will Sparks song are outstanding. The movement on it starts on the most basic levels of background sound effects and goes all the way to the drum sections, that deconstruct and reconstruct themselves over and over again in the most detail-rich and complex ways one can imagine.
The futuristic sound has always been something that Will Sparks embraced, be it the more experimental tracks like My Company or Feel It with MarLo, or the relatively conventional Electro Pop & Future House banger Lies or the intoxicating Kids These Days. With Ummet Ozcan, a producer who has similar ideas when it comes to production style and overall aesthetics, the futuristic vibes are elevated to a whole new level of epicness.
On its most intense moments, Apex brings in some kinds of walls of sound which not only sound huge and impactful, but also, thanks to the top-grade production, have a level of detail that makes the song acquire an almost infinite replay value. Apex is a main stage festival collaboration that will surely have a long life. Firstly, because one can replay it dozens of times and still find something new, and, secondly, because of the catchiness and the scale of the talents that are involved in it.
Stream Ummet Ozcan & Will Sparks – Apex on Spotify below!