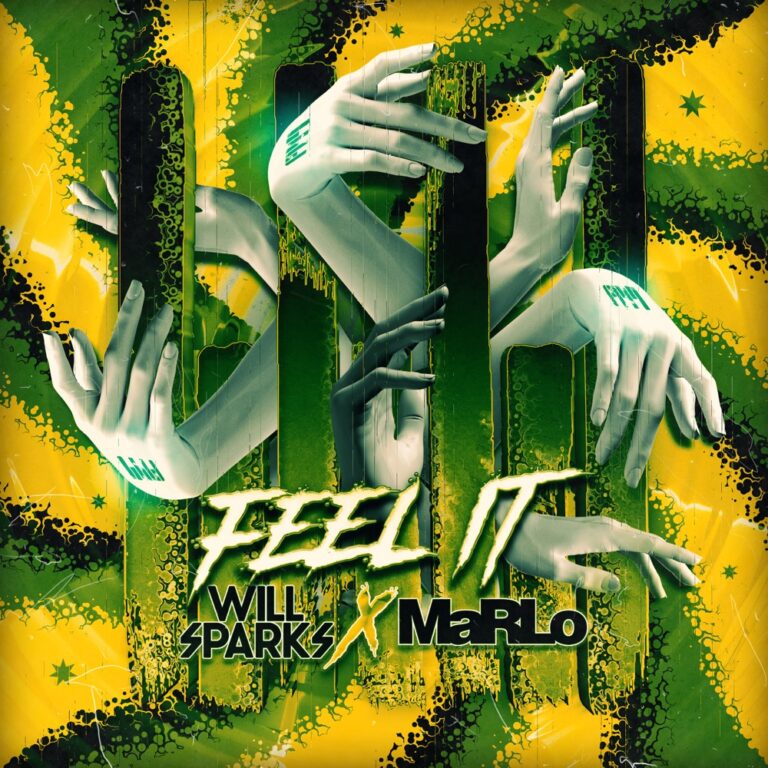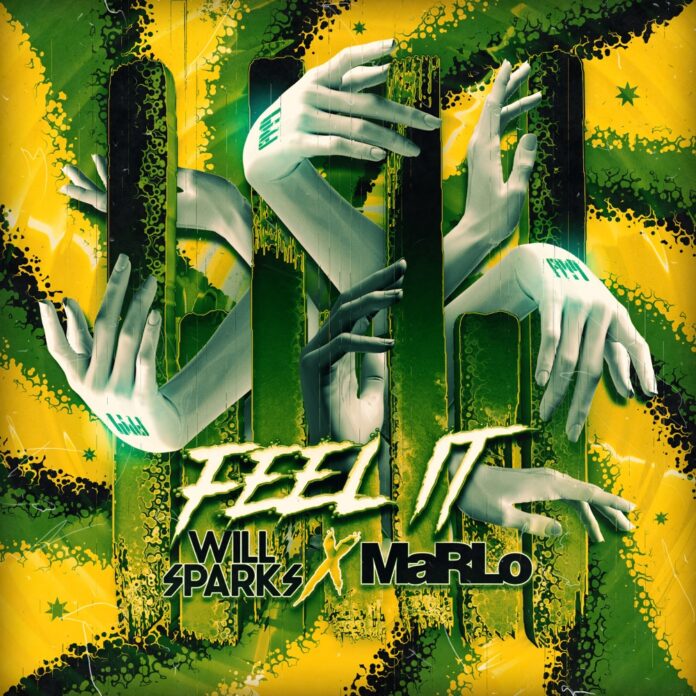 It is very rare that a track surprises us with new dynamics and elements throughout. But 'Feel It' released by the renowned EDM artist Will Sparks and Trance superstar MaRLo is one of those tracks. Issued by Rave Culture, the track is a whirl-fest, oozing of exuberant energy. Will Sparks – Feel It opens with pulsating and roiling bass arrangements that ultimately descend into a softer rhythmic euphony. This track offers elements of both Trance and Big Room music.
Will Sparks and MaRLo's new track 'Feel It' is an intense affair with powerful beats and savage basslines. The track is fleshed out with the mesmerizing orchestral arrangements supervised by the talented duo. It's not an exaggeration, but this fiery cut is one of the most impressive releases by Rave Culture this year. The song's prevailing rhythms serve as a platform to push the melody and beat towards and successfully build a truly invigorating energy.
Will Sparks – Feel It with MaRLo is undoubtedly crisp and gorgeous, creating an eminent aura around the listener. The track offers divine loops and rhythmic beats with energized keys and throbbing basslines. The duo aptly adds spice to introduce the extremely anthemic feel of the melody. The spunky vibe transforms the track into something even more engaging as it evolves. The playfulness of the track and the futuristic drive with the rhythmic twists make it an extraordinary new release on Rave Culture. Shiny synths sparkle and cascade while the pad work makes the song glide along. This track is just as bouncy as Will Sparks' previous two songs, 'Kids These Days' and 'Lies.'
The dancing beats and the incessant percussion of the track, Will Sparks – Feel it with MaRLo, seem flourishing and somewhat bolder in delivery. Certain enchanting moments within the song paint one hell of a sonic imagery. The smooth ambient break, the elegance of the melody, and the rhythmic restlessness of the drops make this EDM cut powerful. From the get-go, this Rave Culture release had us hooked with elements of brilliant twist through and through.
Stream 'Will Sparks & MaRLo – Feel It' on YouTube below!
Streaming Options:
Will Sparks & MaRLo – Feel It Apple Music
Will Sparks & MaRLo – Feel It Spotify
Will Sparks & MaRLo – Feel It Soundcloud
Will Sparks & MaRLo – Feel It FREE DOWNLOAD
Will Sparks & MaRLo – Feel It Download
---
More About Will Sparks:
At 23 years young, Will Sparks has cemented his position at the forefront of the globally loved Melbourne sound. Countless original productions have spent weeks inside the Beatport top 10 in addition to signature remixes of global hits such as Major Lazer's 'Be Together', Robin Thicke's 'Blurred Lines' and The Chainsmokers' 'Selfie'.
In his home country he was voted 'Breakthrough Artist Of The Year' only to be named the #1 DJ in Australia just 12 months later – fast forward a few years and Will has been listed as #78 in the DJ MAG 'Global Top 100 DJs'. Now expanding his horizons, Will Sparks is spreading like wildfire with recent festival appearances on some of the biggest stages in the world including Tomorrowland, Stereosonic, TomorrowWorld and EDC as well as touring from continent to continent, 11 months of the year and hitting the 650k Facebook fans milestone.
Since his genre-defining track, 'Ah Yeah!' hit #3 on the Beatport overall charts at the tail end of 2012, Will Sparks has become unstoppable, hit after hit. Producing original tracks like 'Catch', 'When The Lights Go Out' and 'This Is What The Bounce Is' he garnered the attention of global heavyweight dance label Ultra Records. In the past 3 years alone, he has seen more achievements than most artists see in an entire lifetime.
Will Sparks has been named one of Billboard Magazine's most exciting young talents as well as landing himself a residency at XS Las Vegas, a gig at Jay-Z's 'Made In America' festival, a headlining spot at Paradise Ibiza as well as a set at the world's biggest Electronic Dance Music festival, Tomorrowland.
His SoundCloud page is testament to his phenomenal influence as a producer, racking up millions of plays on a single release alone. With a debut album under his belt including collaborations with some of the biggest names in dance music, Will Sparks is one superstar who is showing no signs of slowing down any time soon.
More About MaRLo:
Australia's number 1 DJ, MaRLo has become synonymous with a sound and a feeling that has electrified crowds worldwide. Dutch-born and Australian raised, the globally in-demand DJ and producer has constantly evolved his own "MaRLo sound", cementing his reputation as a genuine musical powerhouse. As well as his number 1 ranking in Australia's Inthemix voting competition, He was also ranked #88 in the world in this years DJ Mag Top 100 Poll
Over the last few years MaRLo has really stepped it up a notch, He started his own concert style events named "Altitude" which have sold out in all 9 cities he has brought the shows to. Every year around 15000 people attend the Altitude events, and plans are in the works to expand them to bigger venues and in more cities around the globe. In combination with the massively popular events, He also launched his own label "Reaching Altitude", a sub label of the legendary Armada Music, and is dedicated to recognizing and nurturing the next generation of talent.
With a year ahead headlining some of the world's biggest events, and a full release schedule. MaRLo is a musical juggernaut that can't be stopped.