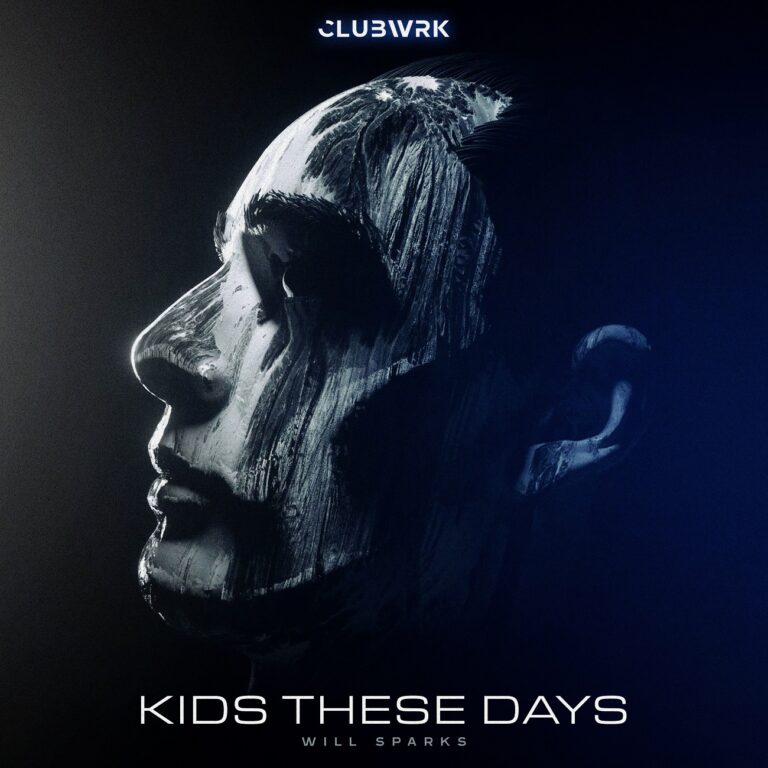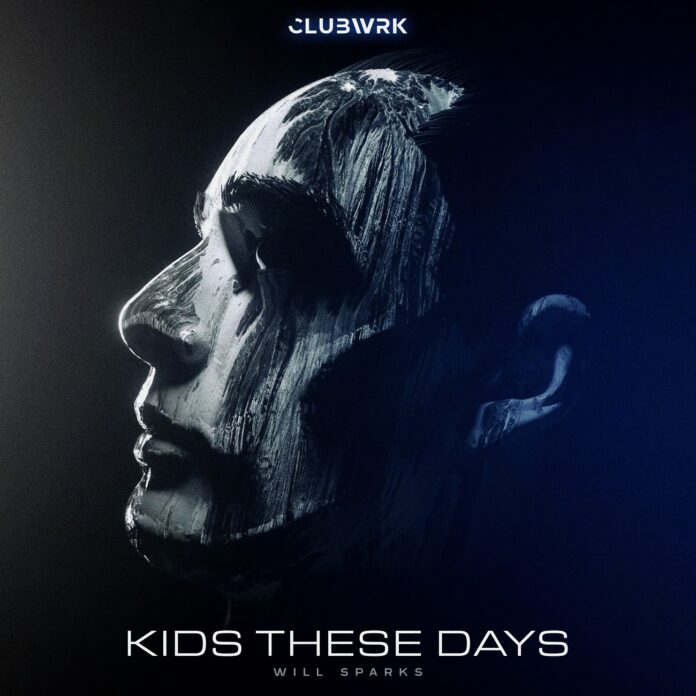 What's that one thing which makes Will Sparks so unpredictable? You guessed it! It's his versatility. He is one talented producer who can produce quality tunes in any genre. We recently featured his Electro Pop collaborative effort with New World Sound entitled, 'Lies.' Will Sparks – Kids These Days has now been released on Teamwrk Records. This one is very far from the Pop sound of 'Lies' and delivers a pure hard-hitting Techno vibe.
Will Sparks – Kids These Days is a high energy cut that is designed with intoxicating power, making it a perfect peak time heater. The track is driven by an earth-shattering bassline that blends smoothly with the bouncy rhythm of the beats while creating a bright affair with the percussion. It is certainly a refreshing piece of Techno music that will make crowds go wild. Issued by Teamwrk Records, this song is a weighted concoction of talent and creativity, which conjures excellence.
'Kids These Days' is a rich Techno track with heavy-hitting rhythms that will grip your attention right away. This impressive song by Will Sparks oozes brilliance and creates a pure rave atmosphere with its out of control energy. The track vibrates with percussive energy, reinforcing the vigor of the track. It is a tune that will definitely make club DJs want to include it in their sets. This track packs a real sonic punch and to be honest, we weren't expecting this type of onslaught from the Melbourne based DJ. 
The precision in the work shines on Will Sparks – Kids These Days. It is a Techno track that is really unique in its production style. This Teamwrk Records is a festival-ready anthem that will appeal to EDM fans as much as Techno fans. This track definitely shows a different side of Will and we can't wait to see what surprises he has got in store for us next.
Stream 'Will Sparks – Kids These Days' on YouTube below!
Streaming Options:
Will Sparks – Kids These Days Apple Music
Will Sparks – Kids These Days Spotify
Will Sparks – Kids These Days Soundcloud
Will Sparks – Kids These Days FREE DOWNLOAD
Will Sparks – Kids These Days Download
More Streaming Options HERE
---
Connect With Will Sparks:
---
More About Will Sparks:
At 23 years young, Will Sparks has cemented his position at the forefront of the globally loved Melbourne sound. Countless original productions have spent weeks inside the Beatport top 10 in addition to signature remixes of global hits such as Major Lazer's 'Be Together', Robin Thicke's 'Blurred Lines' and The Chainsmokers' 'Selfie'.

In his home country he was voted 'Breakthrough Artist Of The Year' only to be named the #1 DJ in Australia just 12 months later – fast forward a few years and Will has been listed as #78 in the DJ MAG 'Global Top 100 DJs'. Now expanding his horizons, Will Sparks is spreading like wildfire with recent festival appearances on some of the biggest stages in the world including Tomorrowland, Stereosonic, TomorrowWorld and EDC as well as touring from continent to continent, 11 months of the year and hitting the 650k Facebook fans milestone.

Since his genre-defining track, 'Ah Yeah!' hit #3 on the Beatport overall charts at the tail end of 2012, Will Sparks has become unstoppable, hit after hit. Producing original tracks like 'Catch', 'When The Lights Go Out' and 'This Is What The Bounce Is' he garnered the attention of global heavyweight dance label Ultra Records. In the past 3 years alone, he has seen more achievements than most artists see in an entire lifetime.

Will Sparks has been named one of Billboard Magazine's most exciting young talents as well as landing himself a residency at XS Las Vegas, a gig at Jay-Z's 'Made In America' festival, a headlining spot at Paradise Ibiza as well as a set at the world's biggest Electronic Dance Music festival, Tomorrowland.

His SoundCloud page is testament to his phenomenal influence as a producer, racking up millions of plays on a single release alone. With a debut album under his belt including collaborations with some of the biggest names in dance music, Will Sparks is one superstar who is showing no signs of slowing down any time soon.