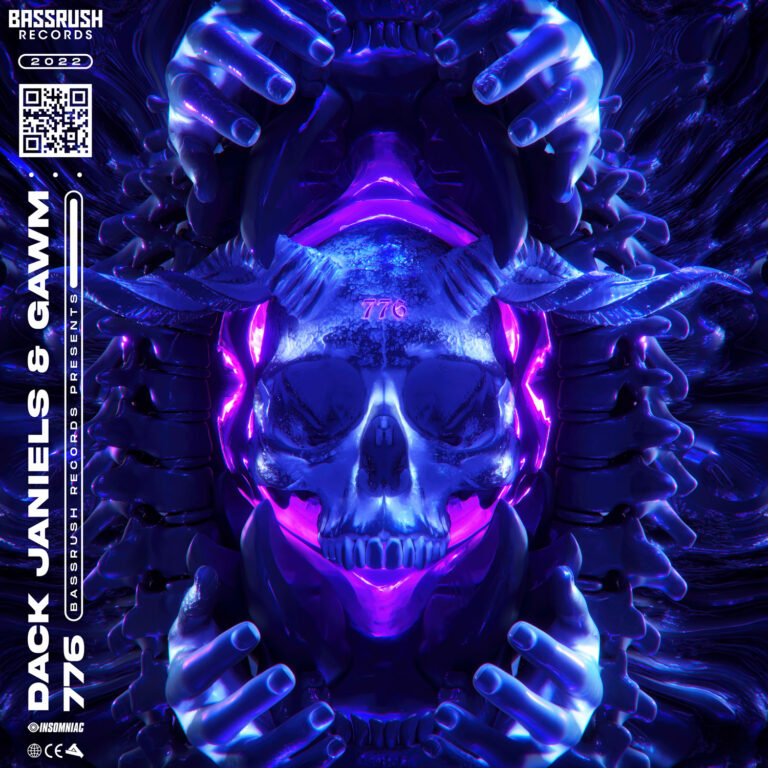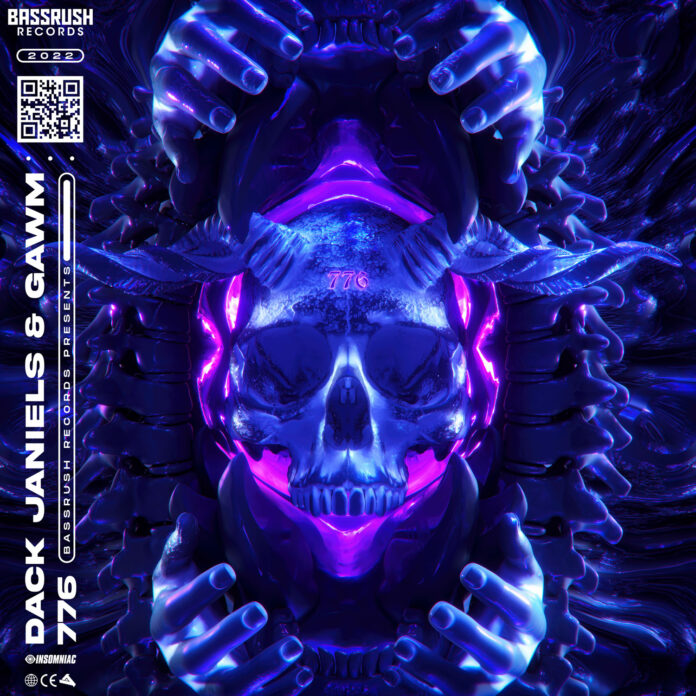 A new Riddim/Dubstep anthem has landed on our radar! Today, we are highly eager to feature the mind-bending new release Dack Janiels & GAWM – 776. GAWM is a rapidly flourishing Dubstep producer from Los Angeles, who will most likely sound familiar as we featured his releases Desecrate, Pop Dat, and Fear (from the The Prophecy Volume 4 compilation). On the other hand, when it comes to Riddim music, there is a good possibility that Dack Janiels will be one of the first names that come to your mind. Seeing these two talents together on a Bassrush Dubstep release really got us excited. Buckle up and get ready for this galvanizing new Dack Janiels & GAWM song!
776 is an absolutely wild track packed with rip-roaring and hard-hitting elements. The melodic structure is extraordinary with trippy synth melodies, creepy bells, and complicated basslines. With these instruments, Dack & GAWM built a powerful, eerie and intriguing aura on this this new Riddim/Dubstep anthem. The drums are heftily built with distorted kicks, strong snares and cymbals, and overall, all work together to escalate the intensity of the track to dangerous levels. The growling bassline is absolutely badass and might ruin whatever relationship you had with your neighbors. This new Dack Janiels & GAWM song brings wicked, glitchy sound design that truly pushes the boundaries of Riddim/Dubstep music.
Without a doubt, this new Bassrush Dubstep heater is something different. Although it may sound peculiar at first, we assure you that you will quickly adapt and want to listen to it over and over again. The song is aggressive, and somehow, it feels like it is expressing a mix of complex emotions with a huge energy hidden under. Dack Janiels and GAWM did a great job in terms of the balance between melodic abundance and violence. Get ready, because 776 will take you on an action-packed roller coaster ride. With its uncommon elements, this tune will give fans a completely electrifying experience!
Stream Dack Janiels & GAWM – 776 on Spotify below!
Looking for more music like 776?
Check out our New Dubstep Essential playlist on Spotify, Apple Music, YouTube, and Deezer!