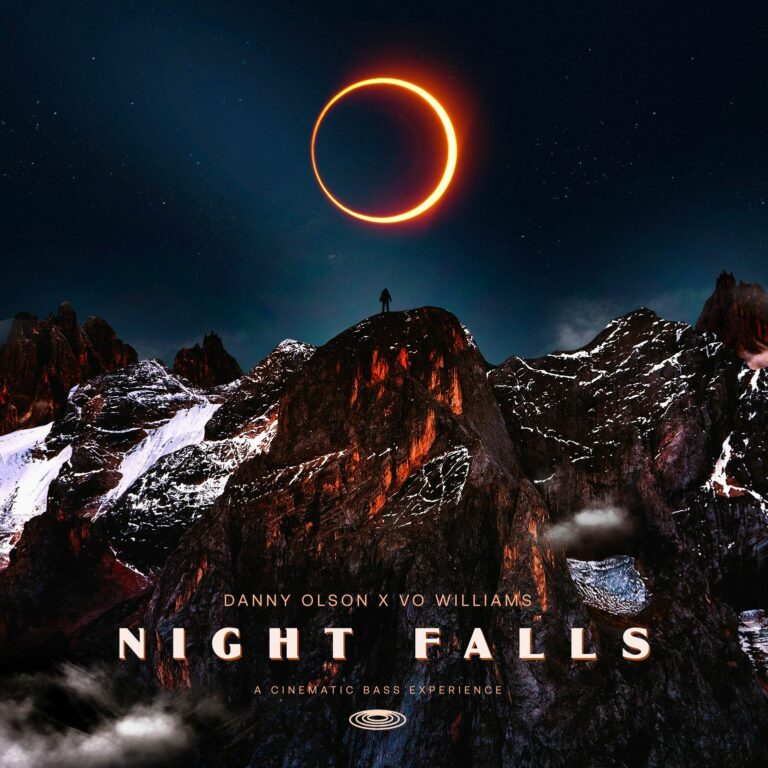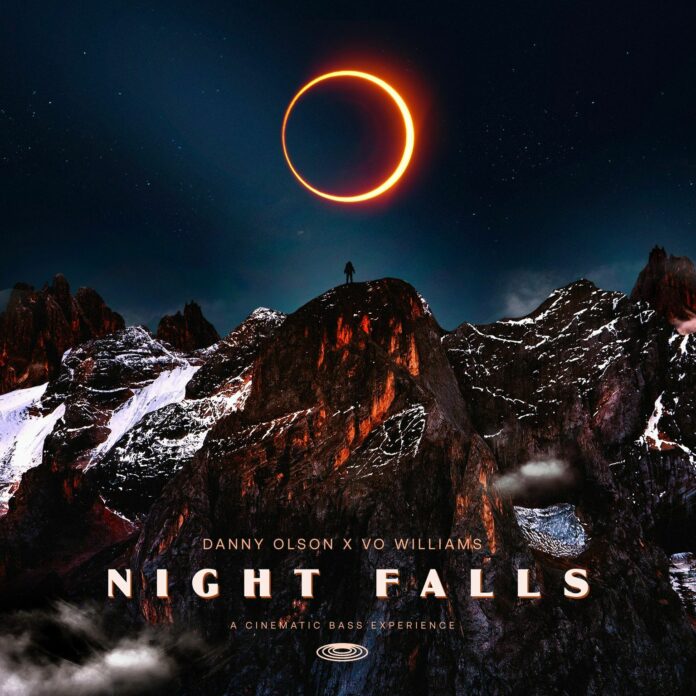 The Chicago born DJ / Producer Danny Olson is back on the electronic music scene with the brand new cinematic Trap/Bass release Danny Olson & Vo Williams – Night Falls. As a passionate musician, he is devoted to electronic and cinematic music. He intermixes cinematic music elements with electronic dance music to compose imposing and majestic tunes. As you may recall, we previously featured his fascinating releases Like Water and Potions (make sure to check them out if you haven't already). For this new release, he joined forces with the Floridan, Vo Williams. Vo is an artist who tends to express colossal orchestral ambiances with his music and his trademark Epic Hip Hop sound. Seeing these two names together, one can already tell that this new Danny Olson & Vo Williams song will be truly epic!
Before anything else, we can tell you that Danny Olson & Vo Williams – Night Falls sounds like its from a thrilling, action-packed movie trailer! The song kicks off with high-sounding string instruments, and they are absolutely maestoso. In addition, the epic pad melody will surely give you goosebumps. The vocals from Vo Williams are on another level, highly inspirational and motivating. They inject a palpable hype to the vibe. With wildly altering snare hits, fat kicks, hasty hi-hat rolls, vigorous bass patterns, and echoing vocal effects, this new Danny Olson & Vo Williams song contains all the essentials of Trap music and more, making it an unstoppable festival anthem. The combination of all these elements together creates an outstanding balance between cinematic and electronic music and a truly grandiose aura.
Listening to this new cinematic Trap/Bass banger during your workouts will surely elevate your performance! A must-have song for your workout playlists for sure. Night Falls is available right now on all music streaming apps!
Stream Danny Olson & Vo Williams – Night Falls on SoundCloud below!
Looking for more music like Night Falls?