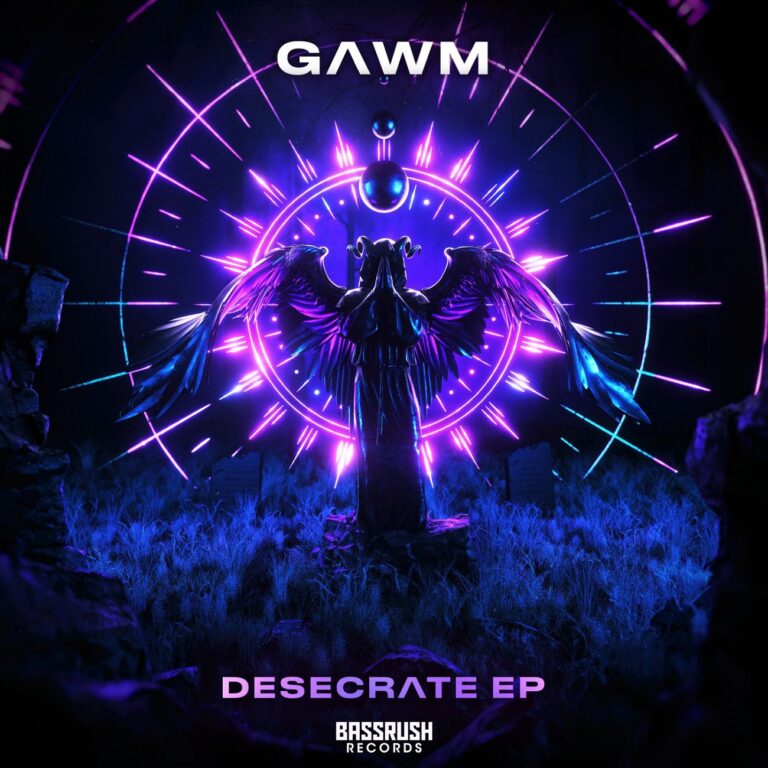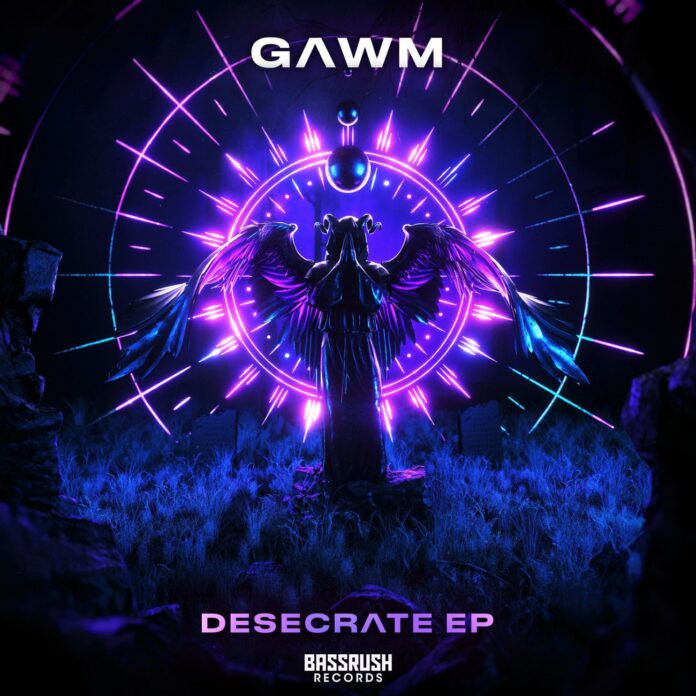 GAWM is one artist who is constantly on our radar for his brazen take on the Dubstep genre. With prior stints landing a spot on the coveted Bassrush compilation, "Prophecy volume 4" with "Fear," and collaborative single "Pop Dat" with Matt Doe, GAWM is on a trailblazing high. The sensational artist is now back on the Bassrush Dubstep portfolio with a 4-track new GAWM EP titled "Desecrate." The LA-based artist killed it with the lead track of his latest EP, and we're here for it. Plug "GAWM – Desecrate" on to experience a nuclear level of chaotic uproar. This latest song will invoke a coercive hysteria on your mind, body, and soul. This flippant tune is meant for big stages at festivals!
"GAWM – Desecrate" launches with a full-throttle fierce storm of intense orchestration that will take you by surprise at every ebb and flow. However, you will not encounter one senseless beat on this new Bassrush Dubstep delivery. Instead, GAWM moves with a dramatic purposefulness unleashing a larger-than-life bassline. This lead track of the new GAWM EP picks up the pace with sweltering keys and tripping pads, followed by drifting and vigorous synths to sizzle the ambiance. The glitchy and mechanical rhythms on this psychedelic ride and mysterious melodic lines build-up towards a truly earth-shattering drop.
"Desecrate" is full-force aggression, fueled with rattling elements and a wicked sound design to push the banger into extremely fervent zones. It is the kind of song that will rile up the listeners on a wild escapade and force them to submit to the savage flow of the intoxicating pulsating ambiance. GAWM has once again proven that he is a force of nature when it comes to unleashing Dubstep anthems. You can stream "GAWM – Desecrate" on YouTube below. You can also find more streaming options HERE.
Stream "GAWM – Desecrate" on YouTube below!
Looking for more music like "Desecrate"?