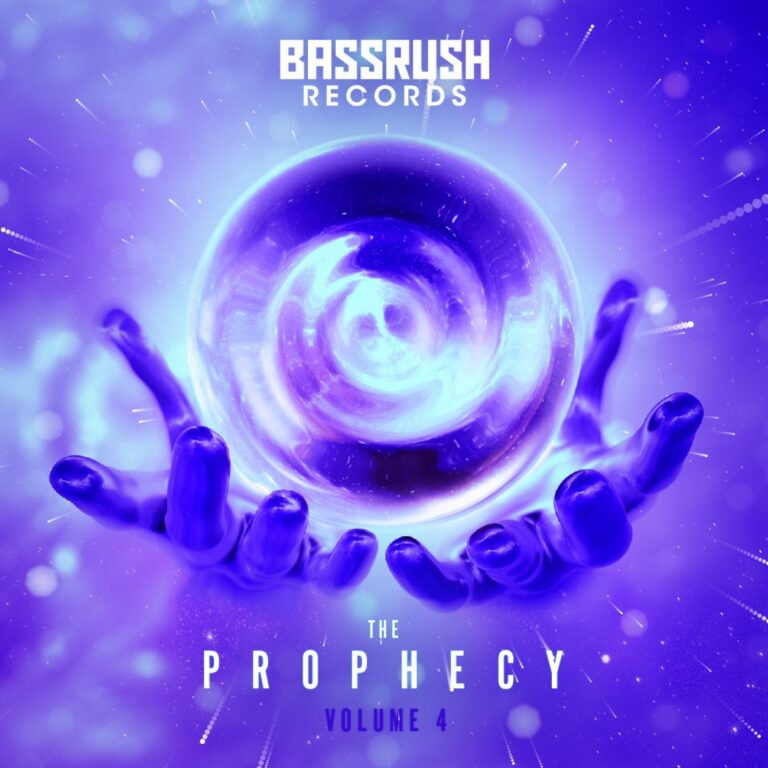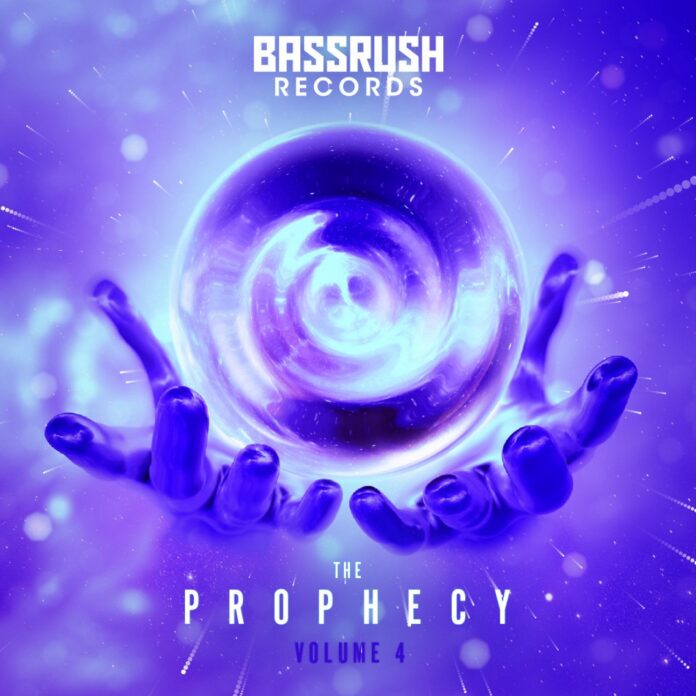 Have you been feeling the work and stress blues lately? Then it's time you juice up your faded nerves with a fierce dose of toe-curling, head-banging, filthy Dubstep. The folks at Insomniac's sub-label, Bassrush Records have rolled out the steaming new Dubstep compilation, "The Prophecy Volume 4". This Insomniac Bassrush compilation is easily one of the best Dubstep compilation this year and it will not only break you from the monotony but it will also catapult you into aggressive and vicious realms. This mashup of some of the most talented lot of sonic wizards serve you the most potent, forward-thinking and heavy-hitting Dubstep compilation in recent history.
The four standout tracks under the spotlight on this Insomniac Bassrush compilation are "SHARPS – Everybody," "GAWM – Fear," "Yvng Jalapeno – Pain Relief," and "Space Rave" which is a collaborative effort between TWERL & Avance. If you thought that the last compilation "The Prophecy Volume 3" was powerful and futuristic, then this latest record will show you even more innovation and cutting-edge ferociousness. The volume 4 of "The Prophecy" compilation series is a non-stop assault of ramped-up steroids and wall-crashing fiery energy. 
Serving a downright zealous supply of jolting energy is the track "Everybody" that has been conjured by the Seattle-based bass sensation, SHARPS. This frizzy anthemic single featured on the Insomniac Bassrush compilation will level the dancefloor. The tune is a crowd puller with its pumped-up vitality that comes through with intense basslines and face-melting furious synth work. This booming tune brings the perfect amount of drama and violence to "The Prophecy Volume 4". "SHARPS – Everybody" is an epic tune that helps elevate this compilation to the status of one of the best Dubstep compilation out there. This one will hit you just as hard as his earlier releases such as "Back to Back" and "Trespass."
"The Prophecy Volume 4", just like its predecessor, has included a lineup of music producers who are all ready to explode on the music scene with their attention-grabbing releases. GAWM is one such artist who is becoming a major force on the EDM circuit. This artist is now appearing on the Insomniac Bassrush compilation with "Fear", and carves out a mania with his sinister and aggressive delivery. This effervescent tune is flocked with creaking screeches and crashing beats. Once the devastating bassline takes hold of the composition, and your soul, this fluctuating peak-time banger will hit you hard and slow with legendary build-ups and drops. GAWM is killing it with his stunning deliveries, and we are stoked that he is part of this compilation.
Next up on this compilation is Yvng Jalapeno's track entitled, "Pain Relief." He is already riding high on the success of his collaborative release called, "I Don't Need You" with Ian Munro. His track "Underground" was also featured on Insomniac's Discover X compilation. Therefore, when we caught him on this new Insomniac Bassrush compilation, the experimental bass fan in us did a happy dance. His latest weapon is a cannonball of electrifying chaos. This diverging song featured on "The Prophecy Volume 4" teeters to a sinister edge with its jolting synths and bassline. It leaves no space for a sense of calm. This percussion and riff-heavy tune will turn your brain into mush. It's that furious and mind-altering! The addition of this song simply cements this release as one of the best Dubstep compilation to come out this year.
"The Prophecy Volume 4" truly gives the listeners one heater after another. The final spotlight is on a collaborative effort between TWERL & Avance titled, "Space Rave." This striking tune is such a massive heavy-hitter that fans will rave the dancefloors like maniacs because of its startling girt and groove. The tantalizing bassline on this striking cut leads into ominous structures which carve out a completely Trapped-out ambiance for the listeners. This omnipotent number will transport you in a realm that is surrounded by obscure sonic patterns and far-off galactic beats. 
"The Prophecy Volume 4" is definitely one of the best Dubstep compilation, that's a fact. The exciting lineup of undiscovered and well-known talents on this record will set your Dubstep playlists on fire. You can stream this album on Spotify below and you can find more streaming options HERE. 
Stream "The Prophecy Volume 4" on Spotify below!
Looking for more music like "The Prophecy Volume 4"?