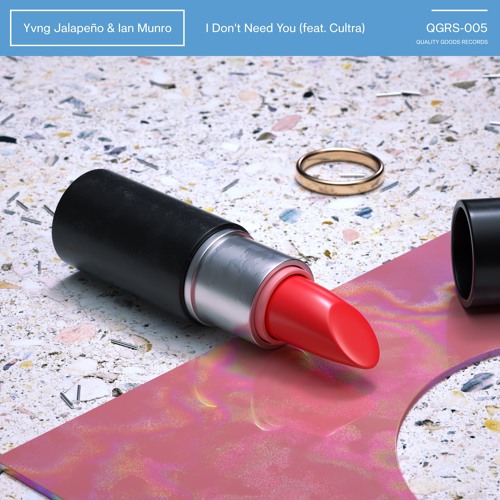 Yvng Jalapeño and Ian Munro are two names that have been steadily becoming ever more mentioned in bass music circles, and rightly so. Individually they have a distinct and interesting sound which has been garnering huge support across the EDM spectrum, so it's only right we should be more than a little excited at the pair's new collaborative single release, "I Don't Need You."
Out via the Quality Goods Records label fronted by UZ, both producers have put together a booming trap cut that bubbles with pop sensibilities – with the invitation of singer and vocalist Cultra to grace the track with emotive, soulful harmonies. "I Don't Need You" seamlessly blends the piercing rattle of the main synth line and punchy drums patterns with the searching vocal performance – this would sit perfectly in the club and on the radio.
Yvng Jalapeño and Ian Munro – "I Don't Need You" is out now, so get yourself a copy from here.
Follow EKM.CO on:
Spotify
Soundcloud
Youtube
Facebook
Twitter
Instagram
Looking for music promotion?
Submit Here