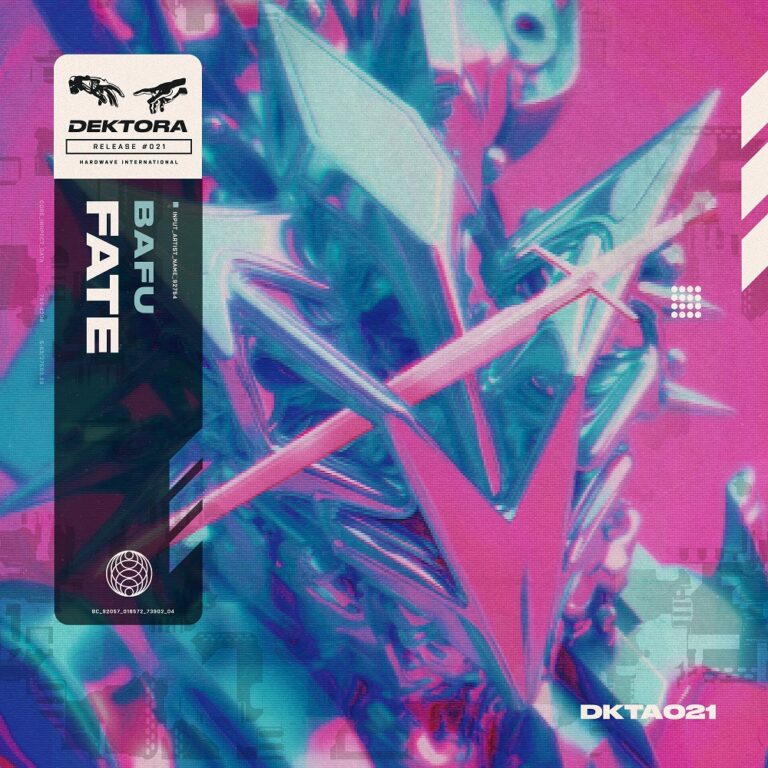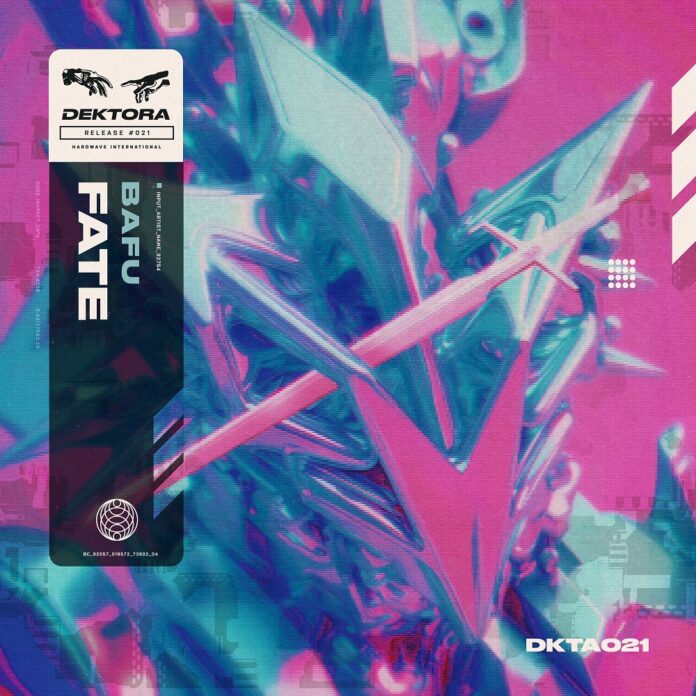 In 2023, Bafu is still known to produce some of the best new Hardwave / Melodic Bass music with singles dating back to the 2019 debut track Journey. With a catalog that includes popular song collaborations, Bafu has worked previously with fellow EDM artists like juuku on the hard-hitting Endless, as well as Altare on a song that has surpassed one million listens titled Lost. Bafu has also delivered powerful self-produced tracks over the years including the heavenly-sounding Ether. With the new release of the song Fate, Bafu has produced yet another compelling self-produced track once again under the DEKTORA label. This new Bafu & DEKTORA 2023 song will take you on an ambient-filled journey with tasty drops and catchy evolving melodies.
Fate opens with a spacey piano playing block chords over a moving ambiance. This looping ambiance has a pumping feel to it that is possibly brought about by the use of sidechain compression. Soon after the moving ambiance increases in volume while joined by an autotuned melismatic male voice. A busy monotone patterned bass guitar then joins the mix as it matches up rhythmically with a soft taiko drum. The addition of the bass and drum now begins a build-up process that also adds a vocalizing female voice. The addition of the female voice and extra percussion then brings about the climax of the riser. The climax makes way for a quick transition into the song's first drop.
Two drop sections occur throughout Fate. The first drop includes a memorable single-note synth melody. This melody continues to be accompanied by the female voice vocalizations as well as an uneasy beat that constantly changes up the kick drum patterns. Following another riser that mirrors the first one, the second drop now finds a busy and invigorating arpeggiated melody based on the single note melody from the first drop. The arpeggiated melody is also accompanied by the deceptive kick drum groove. As the beat continues, the busy melody transitions back to the original single-note melody for one more sequence before fading back into the opening ambient section that is now bringing about the song's conclusion.
Fate, the new Bafu & DEKTORA 2023 song, will leave its melodies imprinted in its listeners' heads. With Fate, Bafu also continues to meet the precedent set for producing some of the best new Hardwave / Melodic Bass music in 2023. We expect this precedent by Bafu to continue beyond Fate, as well as beyond 2023.
Stream Bafu – Fate on Spotify below!
Looking for more music like Fate?