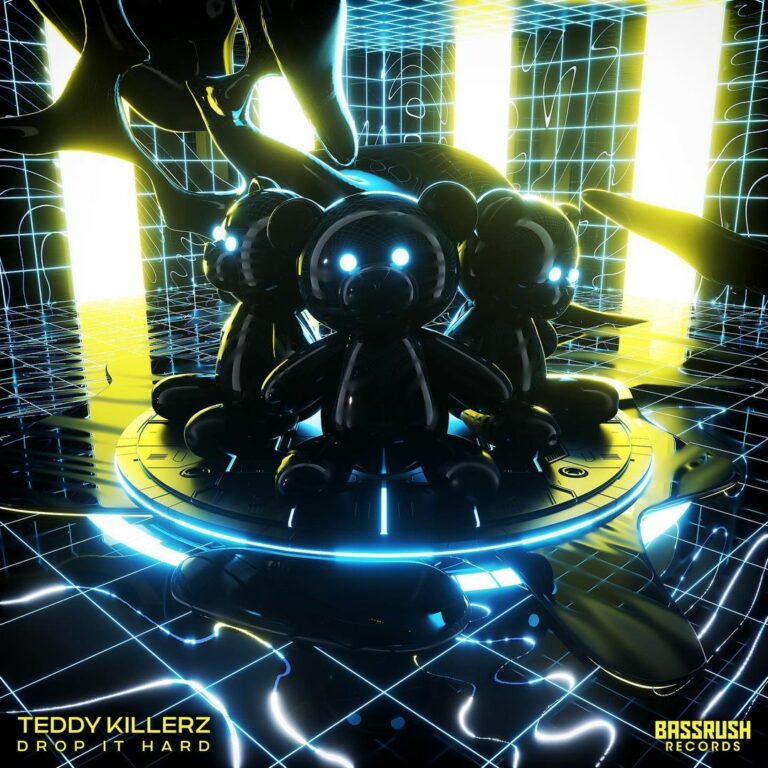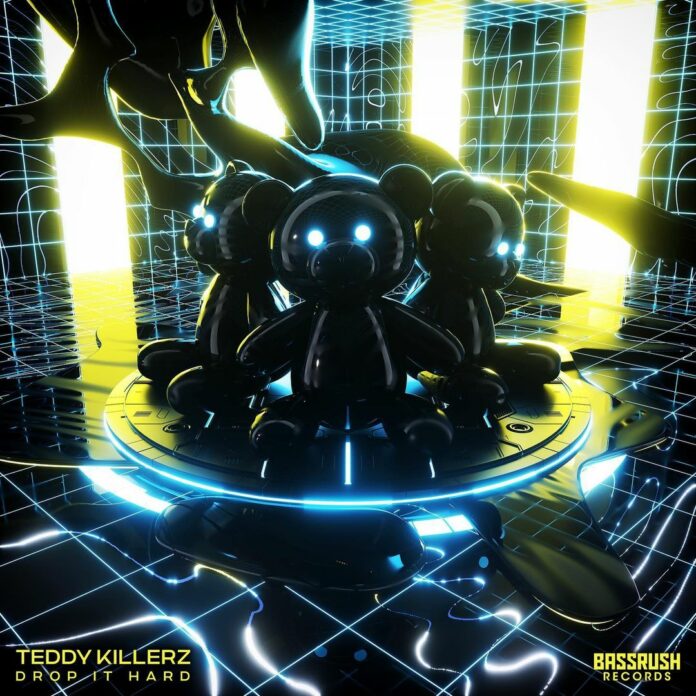 It has been a busy start to 2023 for the DnB and Dubstep trio Teddy Killerz. With two singles already in hand for the first quarter in Back, and Riders In The Sky, this new song could very well be a candidate for the hardest Dubstep drops of 2023 with the rightfully titled track Drop It Hard. Teddy Killerz is again assisted by Bassrush Records for Drop It Hard's release. Bassrush is the same label that also released the Teddy Killerz EP's Nerd Starter Pack, and the single Slayer. Drop It Hard, the new Teddy Killerz & Bassrush 2023 song, is a combination of hard-hitting Dubstep drops combined with cinematic orchestral themes as well as other surprises.
Drop It Hard opens with a period of ambient chaos derived from powerful sound-designed engine noises. A melodic passage now plays beneath all the chaos from what sounds like cellos with fast tremolo bowing techniques. Above the melody rings a distant echoing piano that sounds similar to the iconic piano motif from the Dr. Dre song featuring Snoop Dogg, Still Dre. From out of the chaos, an epic low brass section takes over playing a building melody. This melody gradually turns into the first riser. Syncing together hits from the low brass ensemble with a voice drop and kick drum all in repeating and rhythmically increasing fashion brings the creation of one mighty-sounding riser. At the riser's completion, "Drop it real hard" is quoted. Following the quote is the rewarding bass drop which transitions the song into full Dubstep mode.
The Dubstep section does not disappoint with its combination of fluttering and bending bass synths. In the upper frequencies, you hear a mix of moving single-note power drill-sounding synths. Also heard are rhythmic R2D2-style from Star Wars noises. Two varying Dubstep grooves with a riser in between them allow for another satisfying drop to occur. At the outset of the Dubstep section, the low brass return. This time the brass are playing a heroic melody that now transitions into an unexpected DnB passage. The short DnB section builds upon a sequencing synth passage. The motif rides out the busy groove until it is filtered into extinction bringing about the song's completion.
We are not playing when we say that this new Teddy Killerz & Bassrush song is a surefire candidate for the hardest Dubstep drops of 2023. Teddy Killerz – Drop It Hard lives up to its title and the expectations of its hardcore fanbase that has been ever-growing over the past decade. With their hard-working reputation, we know that there are still more goodies to come from Teddy Killerz throughout the rest of 2023.
Stream Teddy Killerz – Drop It Hard on YouTube below!
Looking for more music like Drop It Hard?