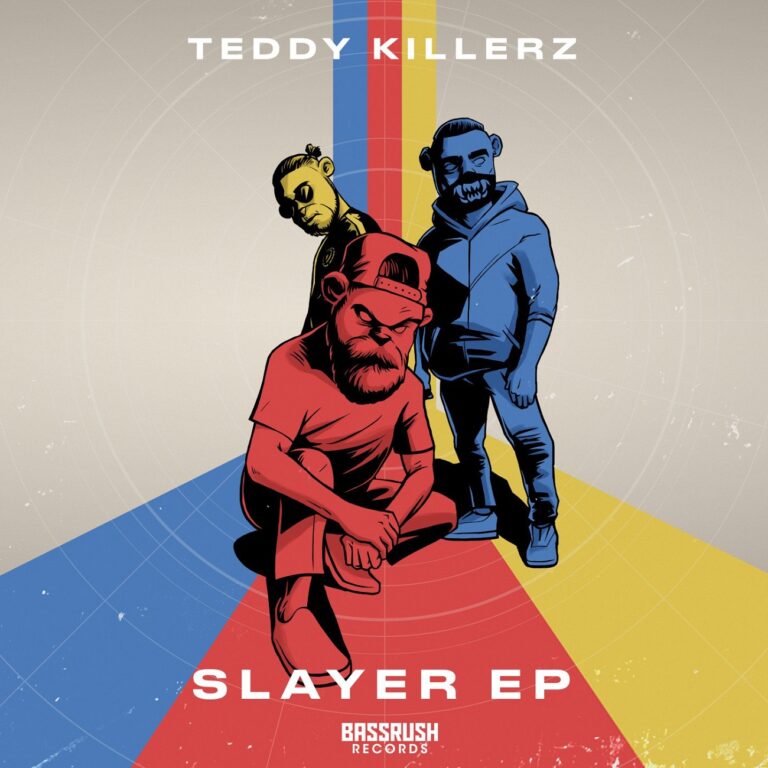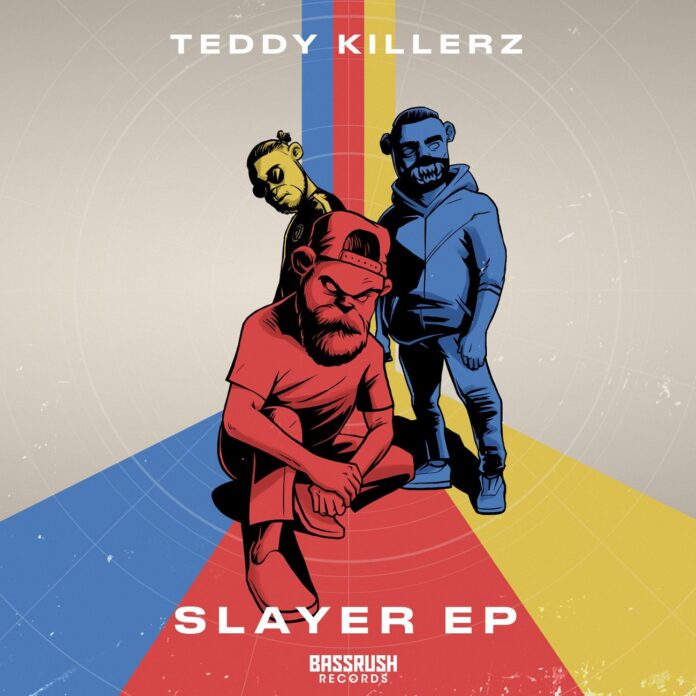 The Russian Dubstep trio, Teddy Killerz has been successfully blowing up the EDM scene with their consistent releases for quite some time now. The guys have not only dropped two EPs on Skrillex's label, OWSLA but have also gone on to impress the world with their hits like, 'Ghosts,' and 'Revenge.' The talented group is now back with new Teddy Killerz music 2021 called 'Slayer.' This release is the leading track from their new 3-track EP that goes by the same name. Released on Bassrush, Teddy Killerz – Slayer is going to slay all your expectations and will leave you in a wild rush, to say the least.
Let us tell you, or better yet warn you, that this new Teddy Killerz music 2021 does not hold back! It launches into a chaos-driven assault of devastating drops and crazed vocal samples, all melting into one. Teddy Killerz – Slayer is an ultimate Dubstep banger that keeps on intensifying until you are left mercilessly to the whims of the crashing beats. On this divergent song, grit, distortion, and glitch blend with perfect synergy. This Russian Dubstep group has mastered the art of raw basslines, aggressive synths and neuro aesthetics on a whole new level. 
Teddy Killerz – Slayer is fueled with downpouring insanity and edgy screeches that sizzle like molten lava. This new Teddy Killerz music 2021 is a high-octane rave anthem that will send shockwaves through your body. This Russian Dubstep cut can flip any ambiance with its intense buildups and goosebump raising drops. 'Slayer' is a rattling affair that is hyper sped with electrifying riffs and hooks, wrapped in furiously energetic drum work and percussion. Ultimately, Teddy Killerz has laid out a perfectly palpitating sound design that will surely feed your Dubstep craving.
Stream 'Teddy Killerz – Slayer' on SoundCloud below!
Streaming Options:
---
More About Teddy Killerz:
Teddy Killerz first exploded onto the drum'n'bass scene in 2012 with their debut release, Scary/Earth Shaker, for Bad Company UK's Bad Taste Recordings, but its members — Russian-born Anton Mashevsky and Ukrainian Oleg Cholovski — had previously worked together as Place 2B & Paimon.
With a foot already in the drum'n'bass world, the duo's meticulously produced tracks were released on labels such as Fokus, Citrus, and Disturbed before they joined fellow Russian Grigory Cherekaev (also known as Garud) to form Teddy Killerz. After the release of their debut EP — which was also a collaborative release with N-Phonix — the trio quickly delivered the follow-up New Drums, and rounded out the year with The Exorcist EP on Dee Kline's Hardcore Beats. That same year, they also entered a remix contest, which saw them delivering their take on Skrillex's "Make It Bun Dem." While not winning the contest due to being proper artists in their own right, the trio got a special mention from Skrillex himself, and the following year delivered two EPs for his OWSLA label.
With their profile exploding, the trio released the Big Blow EP for RAM underground offshoot Program in 2014, alongside a trio of releases — the Machine Room EPs — for Bad Taste. At the end of 2014, Teddy Killerz announced they had signed an exclusive deal with Andy C's RAM Records. Over the next two years, while they focused on producing their debut album, the trio delivered a handful of EPs and singles for RAM, including Hyperspeed, Killer Squad, and Teddynator. At the end of 2016, they announced the release of their debut album, Nightmare Street. Dropping in mid-2017, the cohesively produced release — which saw them flirting with dubstep and electro as well as drum'n'bass — was preceded by the single Monkey Kingdom. And with the release of Teddy Killerz – Slayer, the trio is looking unstoppable.
---
Looking for more tracks like "Slayer"?