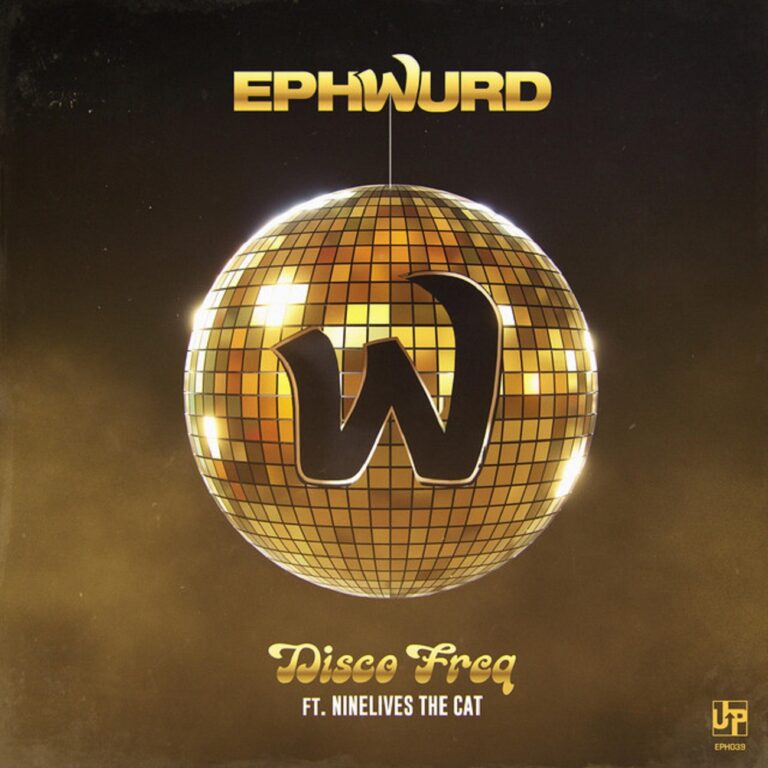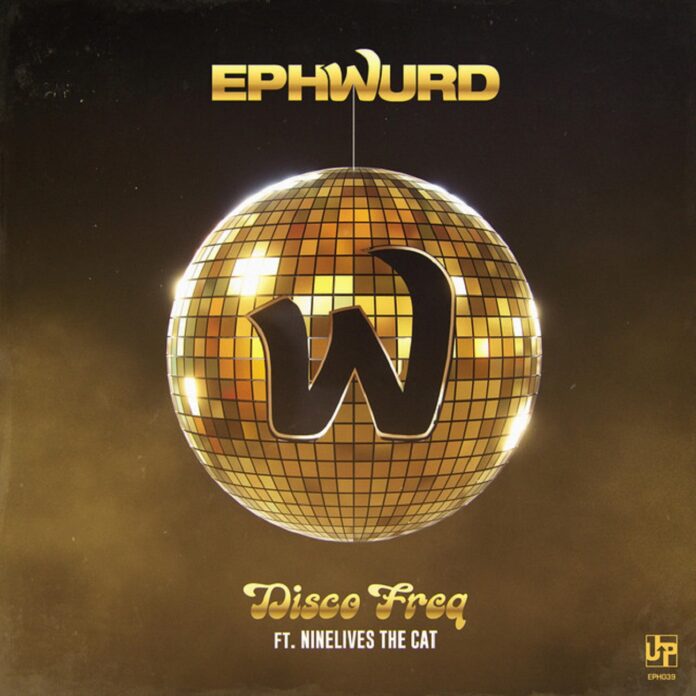 The American duo Ephwurd has delivered a potent new Funky Bass House track that will turn your brain from mush and muscles into a putty, quite literally. Their brand of music is all about ground-shaking, melting pot of sonic adventures, and Ephwurd – Disco Freq is no exception to the rule. This song is as captivating as their previous tracks like 'Rock The Party,' 'Wildchild,' and 'Vibrations.' This new Ephwurd music 2021 feels like a modern and re-imagined version of the nostalgic disco era. This collaboration also features NineLives the Cat music on the vocals. He is new but a mighty addition to the Hip Hop world.   
Ephwurd – Disco Freq is intense and vivid with blazing trumpets and sweltering build-ups. The highly interactive vocal performance and stupendous instrumental aura of this new NineLives the Cat music will transform a dull crowd into an endless cycle of buzzing and grooving bodies. 'Disco Freq' is a pumped-up Funky Bass House gem keeps the energy flowing effortlessly from start to finish. This new Ephwurd music 2021 displays a thrashing and bellowing blend of zapping synths and effusive basslines that will send you down memory lane, and also in a party mood. The rhythmic vitality of this tune is to-die-for.
This new NineLives the Cat music is perked up by the artist's vocals that truly amp up the energy of the song. Ephwurd – Disco Freq thrives on the club vibes as the Funky Bass House elements collide and crash with vibrant energy. Once the blistering exhilaration and flippant beats are elevated, the delirious tempo of this new Ephwurd music 2021 will not let you escape its clutches. This Ephwurd and NineLives the Cat collaboration is spun with irresistible accents, stream it now and witness the magic yourself.
Stream 'Ephwurd – Disco Freq' on YouTube below!
Streaming Options:
---
More About Ephwurd:
Ephwurd is an American electronic music project. Ephwurd is best known for tracks such as "Rock The Party" (with Jauz), "Vibrations", "Wildchild" (with The Bloody Beetroots) and "Just Us" (featuring Liinks). In addition Ephwurd has remixed some of the biggest names in dance music including The Chainsmokers, Major Lazer, DJ Snake and Oliver Heldens. Ephwurd has toured worldwide playing festivals such as Lollapalooza, Electric Daisy Carnival & Veld among many others. And with the release of Ephwurd – Disco Freq, there is no stopping them.
---
Looking for more tracks like "Disco Freq"?