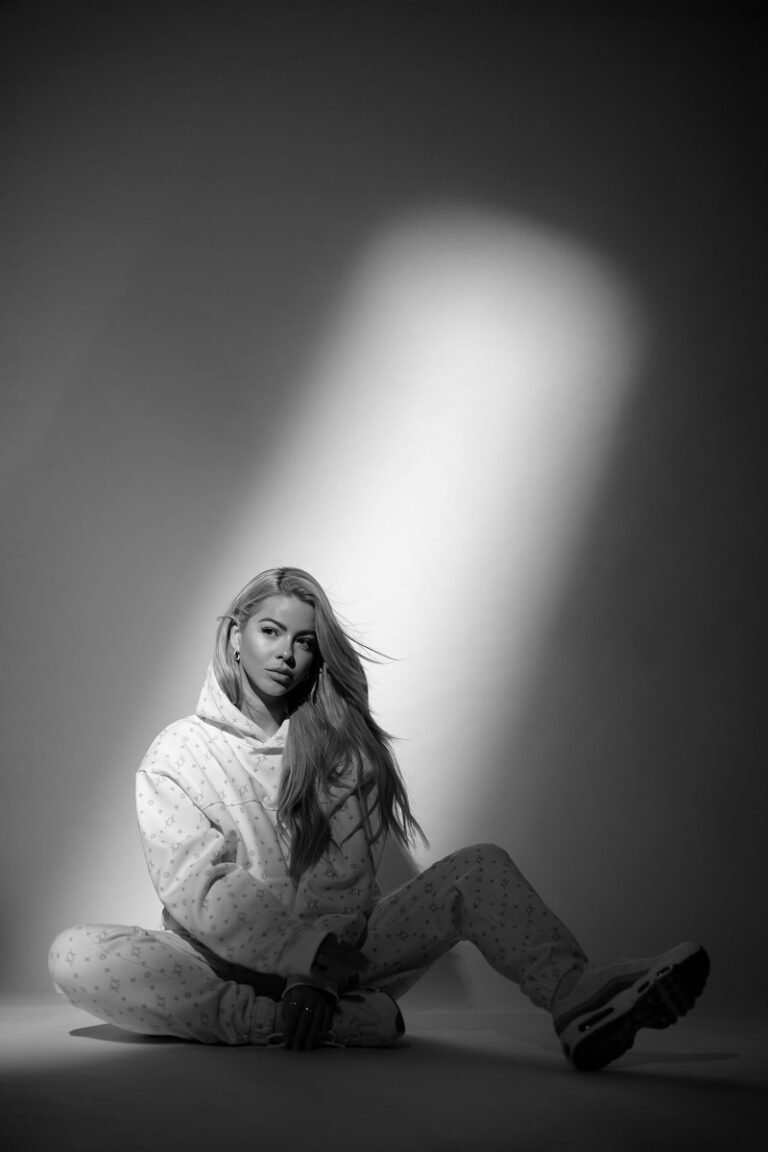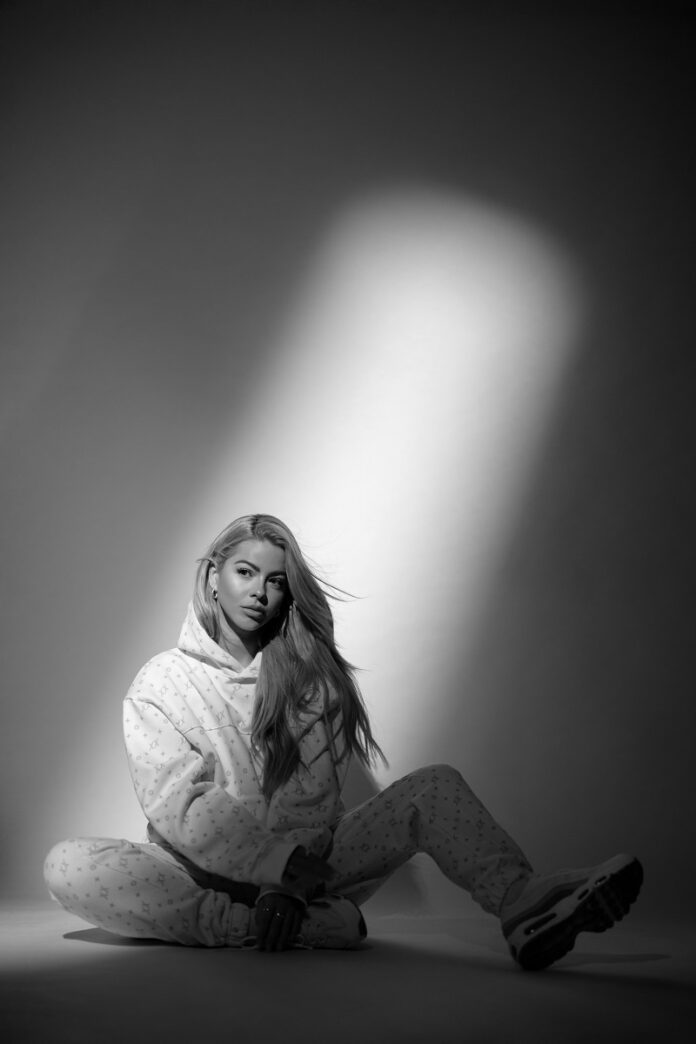 You may want to don a limited edition collection Harriet Jaxxon & Drum&BassArena black and white tracksuit as it would be the perfect apparel for listening to the new 2023 intoxicating song Story Of Women just released by the UK-based artist and record label. This 2023 fusion of Acid Techno & DnB music is a faster-paced track than Harriet Jaxxon's debut single The Sound which has been the recipient of millions of listens since its inception back in 2020. Story Of Women is the first single in 2023 by Harriet Jaxxon and her 3rd overall with Drum&BassArena.
Harriet Jaxxon – Story Of Women maintains a fast repetitive arpeggiated motif that is heard throughout the song's entirety. The track opens with the escalation of this motif from distant sounding to front and present. A voiceover taken from the documentary Sisters With Transistors plays during the process of developing this pattern. The quote states "This is the story of women who hear music in their heads of radical sounds… this is the story of dreams enabled by technology". The documentary is a celebration of women in electronic music whose contributions dating back as far as the 1930s were critical in shaping today's modern electronic music. The voiceover from Sisters With Transistors occurs again at both the midpoint of the track and at its conclusion. Now fully established following the first Sisters With Transistors quotation, the song's motif proceeds to travel through different sonic destinations.
The first destination is a simple accompaniment from an intense and boomy-sounding kick drum. It is just a synthetic kick drum but it sounds as if a large marching band bass drum is producing this beat. The melody then proceeds to a breakdown section where an airy-sounding bass synth is now in support. Crisp high-pitched drum fills also begin to appear during this breakdown section that builds to the next destination. Following the breakdown a full intense Drum and Bass style beat makes its presence felt to complement the melody. Following another recitation from Sisters With Transistors and a short riser the final sonic destination drops. The motif now finds itself fading in and out from a cinematic trailer-sounding instrumental drone. During this segment, the previously heard Drum and Bass groove continues. Following this final destination, the track concludes with one last playing of the Sisters With Transistors voiceover.
Perhaps a sequel to Sisters With Transistors will be made in the future that will continue to highlight the pivotal contributions of women to the evolution of electronic music beyond 2021. Harriet Jaxxon's 2023 fusion of Acid Techno & DnB music with Story Of Women should definitely be included in that next installment. This new Harriet Jaxxon & Drum&BassArena song will continue to inspire future women who hear music in their heads of radical sounds to make climactic contributions to electronic music beyond 2023.
Stream Harriet Jaxxon – Story Of Women on Spotify below!
Looking for more music like Story Of Women?