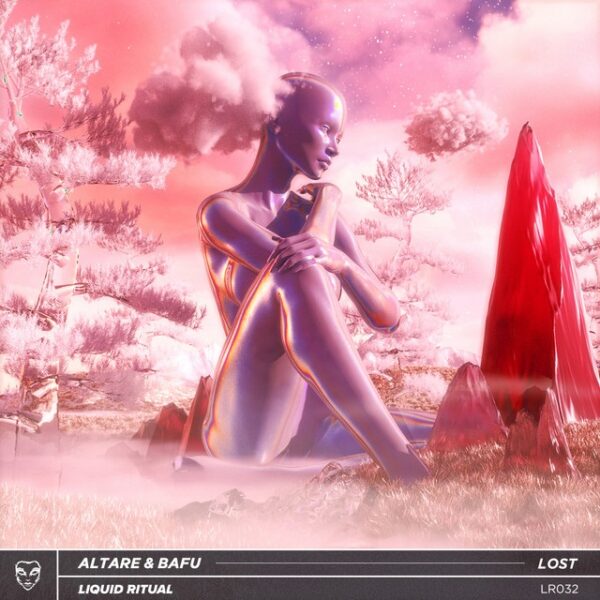 These are two names that should be familiar to Wave music fans. If they're not familiar, not to worry! We're sure you won't be forgetting them any time soon after you hear Altare x Bafu – Lost. Altogether, they've had releases on Trap Nation, Trapcity, Music High Court, and with this track getting released on Liquid Ritual, the home of Wave. Altare is a Singapore-based producer who has picked up huge momentum in just under a year. Bafu, on the other hand, has been releasing music for a little while longer. You can check out some other new Bafu music HERE, his amazing collaboration with the enigmatic juuku entitled 'Endless'. Altare and Bafu on a track together is an exciting combo; you can't miss this new Liquid Ritual music!
The track starts with some mysterious, dream-like ambience. An airy, angelic-sounding male voice gives the intro a sense of intrigue. There's a sudden uptick in tempo as Altare x Bafu throw down a filtered amen break. There's a swell in energy and the track builds to a heartfelt, emotional and powerful drop. Altare x Bafu – Lost has elements of Trap, particularly the way the synths duck aggressively to the power of the kick. But the melodic synth elements themselves are a combination of Wave and Future Bass. The track carries on to become even more uplifting, more emotional and more intense.
This track represents a slight departure from the new Liquid Ritual music we've heard recently. Their dark, menacing palate of late has been an excursion to the darker side of Wave music. Altare x Bafu – Lost brings it back into the light. Liquid Ritual are dedicated to finding the best new music and bringing the sound of Wave out from the underground and into the mainstream.
Stream 'Altare x Bafu – Lost' on YouTube Below!
Streaming Options:
---
Looking for more tracks like "Lost"?