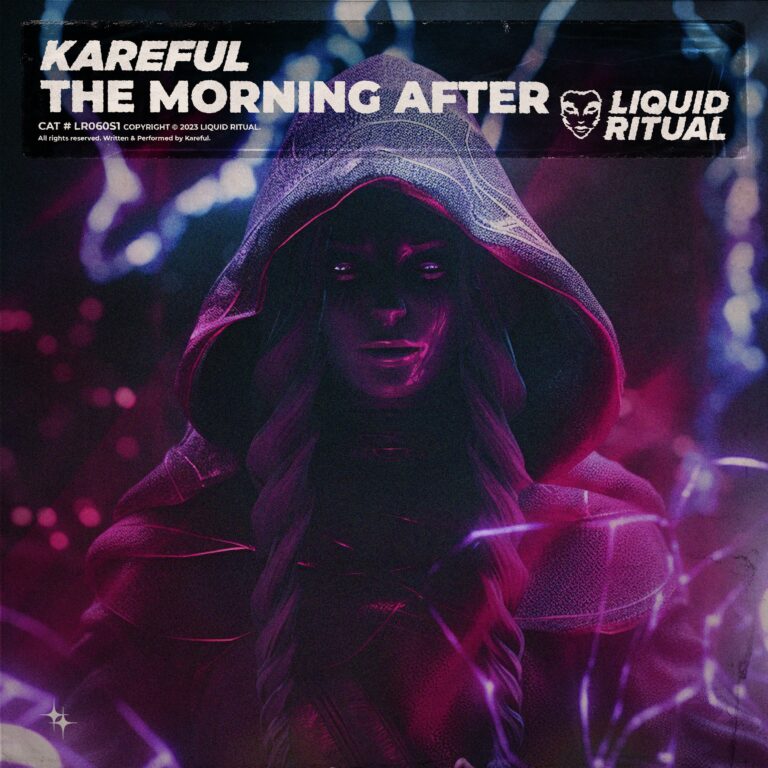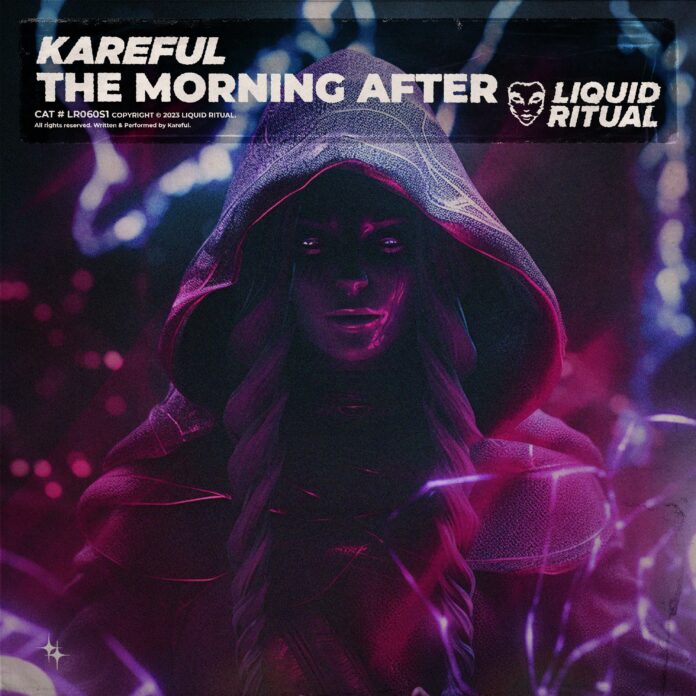 Kareful has been unleashing songs with his unique sound where Wave meets Trance music for the past decade. For 2023, Kareful started the year releasing the track Adele through Liquid Ritual in cooperation with fellow Wave artist Mannequin. Adele continues Kareful's formula of success with reliance on darker-sounding Wave music that has an emphasis on Trap beats. Soon after, Kareful followed up Adele with a remix of the piano-driven song Prologue by LJC. The remix runs the beautiful piano melody through Kareful's blueprint making it club ready with its Trap grooves and synth blends as well as added vocals. Next up for Kareful is a solo track continuing that tradition of occult-sounding, groove-oriented Wave music titled The Morning After. This new Kareful & Liquid Ritual 2023 song connects well with the listeners who've grown accustomed to this style, because why waste a good thing when you have it in the form of this musical formula?
Kareful – The Morning After mixes a busy Trap beat with a shadowy penetrating square wave melody. A percussive guiro scrub at the end of each four-measure loop of the Trap beat brings a real unique feel alongside the usual kick drum and busy hi-hats. Correspondingly, The Morning After also offers up an impressive blend of bass synth drones. This comes from a mix of sharp-edged fuzz pads along with some smooth massaging wobble bass tones. The song follows an AABA format guided by its punchy melody. There is a brief breakdown for the B section that very smoothly transitions right back to the A melody. Consequently, if you're not listening closely, you may think the track had stayed in the A section the whole time.
As a co-founder of Liquid Ritual which is a label as well as a support site for aspiring artists in the world of Wave music, Kareful has become renowned as one of the most important figures in the genre. The Morning After, the new Kareful & Liquid Ritual 2023 song acknowledges those acclimations as the track is sure to receive lots of play in the near future and beyond. All things considered, the Wave meets Trance music sound brought forth by Kareful over the past decade is thriving and innovative. Accordingly, we look forward to many more releases from Kareful and Liquid Ritual.
Stream Kareful – The Morning After on Spotify below!
Looking for more music like The Morning After?