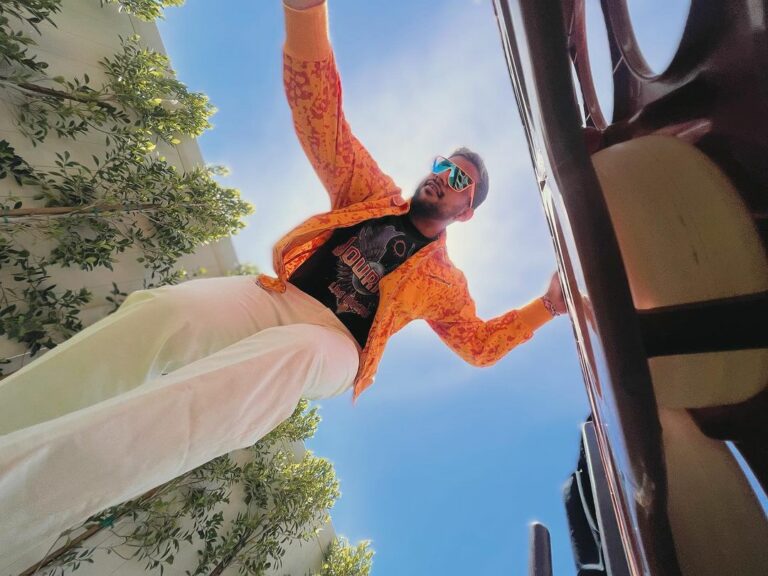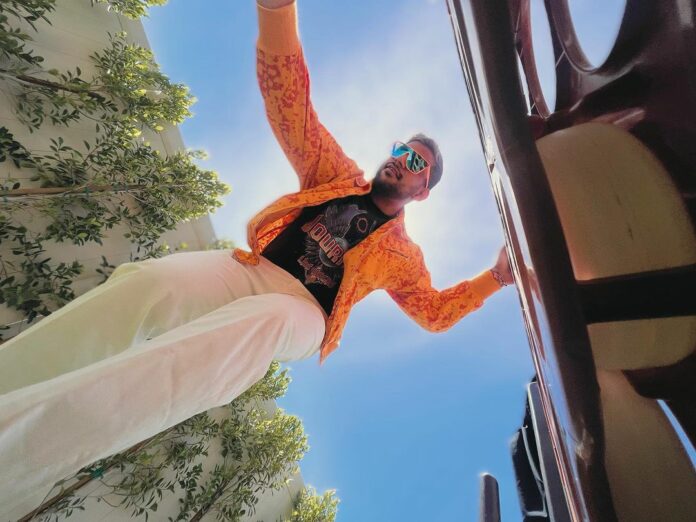 You may recognize the name Hotel Garuda firstly because of popular remixes contrived by him. Whether it's the deep remix of the chill and playful Passion by RAC and Louis The Child, or the beautiful remix in cooperation with Gryffin of the song Beggin For Thread by BANKS, you'll always hear that signature warmth from Hotel Garuda's contributions. It may have also been Hotel Garuda's solo material that first piqued your interest in the Mumbai-born EDM artist. Songs like the club-standard Smoke Signals, or the invigorating track Rush, which received its own remix by Act Natural, have all put Hotel Garuda on the map of EDM artists to check out. Hotel Garuda's latest release through NIGHTMODE Records for 2023 is a track of original Acid Techno music titled Lost & Found. This new Hotel Garuda & NIGHTMODE 2023 song is peak gaming music, yet also a great listen on its own.
Hotel Garuda – Lost & Found commences with a minute and a half of constant building. It starts with a basic hi-hat groove in tandem with a deep-sounding four-on-the-floor kick drum. An echoing female voice singing "I found me" accompanies the track's entirety. Hotel Garuda next hits us with a swinging sixteenth-note bass synth loop that would make Kraftwerk blush. The tracks driving force is this loop going forward as the song continues to build. Following the additions of an upward-moving siren, synthetic claps, and high-pitched tom drums adding more ear candy, the track then bridges to a breakdown section.
The breakdown replaces all sounds with a simple warm bass drone while the echoing female voice continues. Tasty sparkly midrange arpeggios join the drone soon after. Also returning are the tom drums as the breakdown transitions back to the main groove with a brief riser. The opening groove and bass synth loop return following the riser as more building commences. Lost & Found now adds a circulating swoosh to the already intense groove as the track moves into peak time mode. Hotel Garuda then lets the listener wallow in the bliss of his creation for a few more rounds until the song deconstructs down to just the opening kick drum and hi-hat to its conclusion.
We can't stress enough how versatile this new Hotel Garuda & NIGHTMODE 2023 song is. Lost & Found is an Acid Techno music anthem that's perfect for playing while at the club, gaming, or during any intense type of activity throughout 2023. If you originally became hip to Hotel Garuda from his original material, you will be pleased to hear that Lost & Found keeps up with the high precedent he has established with previous releases. If you mainly knew Hotel Garuda because of his remix work, then Lost & Found may be the perfect gateway drug for discovering and listening to his original material.
Stream Hotel Garuda – Lost & Found on Spotify below!
Looking for more music like Lost & Found?