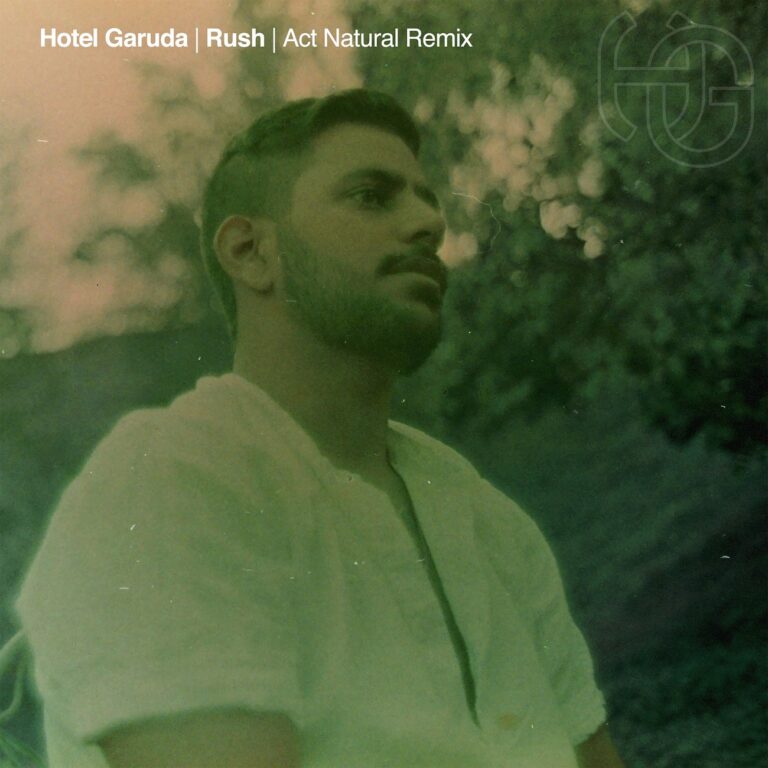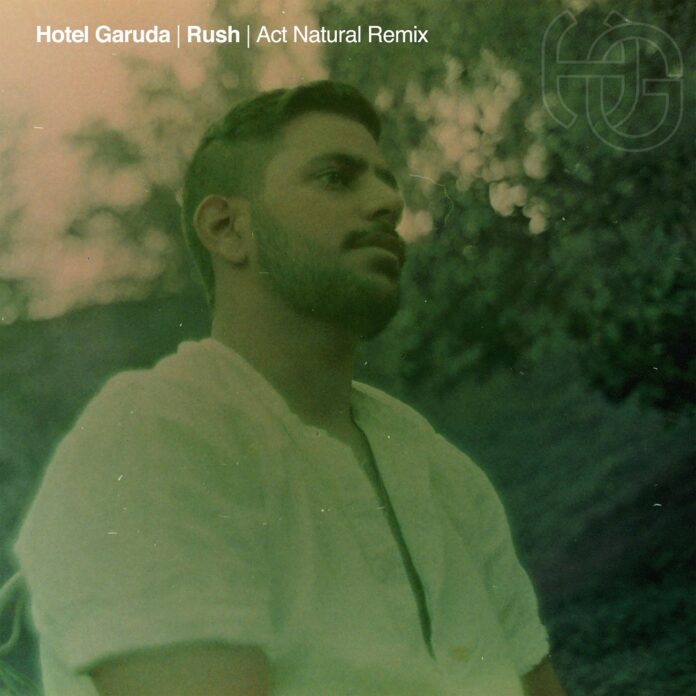 Issued via the Mom+Pop label, Hotel Garuda's latest single, 'Rush' has received a banging remix treatment by Act Natural. This version of the track is an ingenious representation of creative freedom. It shows that a fearless approach to any song can transform it into a mind-melting, uber-crisp, and divinely wholesome experience. Natural's take on 'Rush' hits hard but also has a nice soulful and emotional depth. The journey from electronica flavors to Trap-induced vivacity in this Act Natural remix is a sonic affair that flawlessly mingles with multiple musical influences.
Hotel Garuda weighs in on the 'Rush' remix, quoting:
"Act Natural are some of my favorite up and coming artists right now, and I knew I should reach out to them for a genre-flipping remix for my EP. They just ooze talent from all angles of creativity, whether it is vocals, production, or art direction. I think these guys are ones to look out for in the near future."
The 'Rush' remix by Act Natural heads straight into the crux of the song with a heavy dose of percussive elements that effortlessly fuse with the rhythmic melodies. The vocal and rap sections are hyped up by the atmospheric synths and kick drums that instantly grabs the listeners' attention with full vigor. The glitchy breakdown of the beats adds to the frenzied and energetic vibe of the track. This Mom+Pop release retains the original flavor of Hotel Garuda's version but amps up the heat with booming bass. They make sure that there is not a single dull moment in their remix of 'Rush', as the tune builds up into a pulsating momentum followed by the mellow breakdowns to make way for the Hip Hop vocal sections.
Act Natural gives the listeners an insight into the process of remixing this Mom+Pop release:
"We always love collaborating with our friends, and when Hotel Garuda reached out, we knew it would be a great fit musically! He gave us all the creative freedom possible and let us do our thing until we were all satisfied and ready to release it. We're all really proud of how the remix came out and can't wait for everyone to hear it!"
The Act Natural remix of 'Rush' shines for its hard-hitting and electrifying ascension that will captivate fans of both Trap & Hip Hop music. It is a sinfully addictive gem that stands out for its overwhelming momentum shifts and highly engaging sound production. This remix of 'Rush' has definitely made it to our Spotify Trap playlist.
Stream 'Hotel Garuda – Rush (Act Natural Remix)' on YouTube below!
Streaming Options:
Hotel Garuda – Rush (Act Natural Remix) Apple Music
Hotel Garuda – Rush (Act Natural Remix) Spotify
Hotel Garuda – Rush (Act Natural Remix) Soundcloud
Hotel Garuda – Rush (Act Natural Remix) FREE DOWNLOAD
Hotel Garuda – Rush (Act Natural Remix) Download
More Streaming Options HERE.
---
More About Hotel Garuda:
Born in Mumbai, and a graduate of Occidental college in America, Aseem Mangaokar has epitomized the DIY culture of modern dance music. Scaling the online tastemaker world with an array of remixes and remakes, his versatile sound has continued to beckon attention far beyond the music forums. Since his inception, he has been solicited for official remixes from the likes of Lorde, Lana Del Ray, Kaskade, Galantis, BANKS and more. He's gone on to play significant festivals such as Electric Forest, Coachella, HARD Summer, Shambhala, EDC Las Vegas, Miami Music Week and Snowglobe. Recently, he put out his debut ep on Mom + Pop, home of flume, jai wolf, alina baraz and porter robinson.
More About Act Natural:
Act Natural, is an emerging group from the northeast of the United States. The DMV music group released the most recent edition of their mixtape series Act Natural, Vol. 2 in the spring of 2020 that consists of cutting-edge records for listeners to soak up. The project served as a powerful follow-up to their first mixtape Act Natural, Vol. 1. Rayman On The Beat executive produced every record with the help of Trakstar Wei and Angl to put the finishing touches on the project, which has now accumulated over 350,000 streams. Their most recent singles "She Bad" and "Santa Maria" released in July and September of 2020 are exciting new songs that highlight their genre-bending music and versatility. The group consists of many talented artists and producers such as Woahkill, PABLO, Fysoos, Graham Bright, Rayman On The Beat, Trakstar Wei, and Angl. Look out for Act Natural's new music dropping very soon as they gear up for their next series of releases!