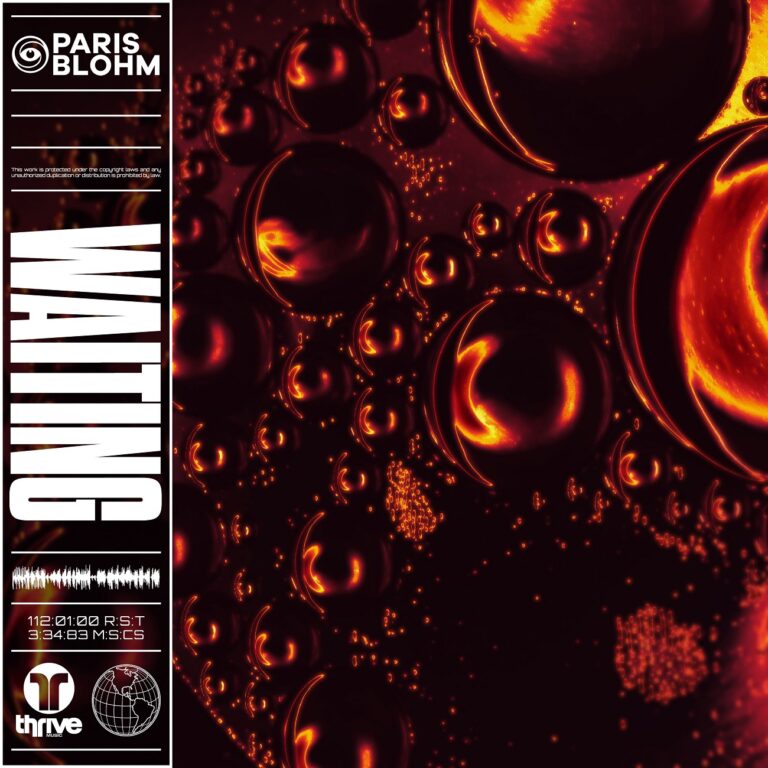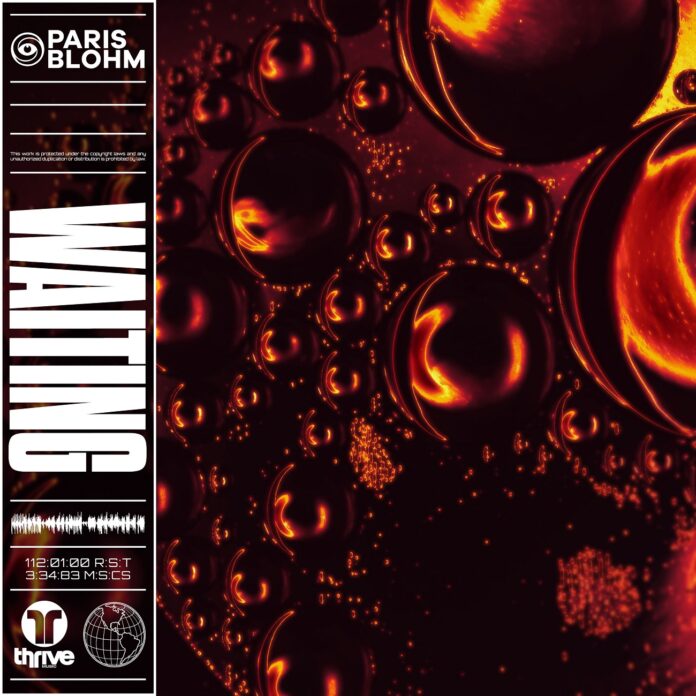 The LA-based DJ and producer Paris Blohm is a global sensation who is famous for his signature blend of melodic Progressive House and Techno sounds. Following the successful release of his track, 'They Say,' new Paris Blohm music is out now. Released through the label Thrive Music, his latest Melodic House and Techno offering Paris Blohm – Waiting has got the EDM fans excited.
Paris Blohm – Waiting flourishes with a persistent, energy-driven bassline, compelling the listeners to tap their foot along with the rising momentum. This new Paris Blohm music features mellow arps that combine with persuasive synth stabs to carve out a harmoniously rhythmic and upbeat vibe. This Thrive Music release is elevated by the catchy and powerful vocals that soar high with a fierce passion. The simmering beats and resonant vocals build a mellifluous tune that has a sweet ballad-like ring to it with a heavy dose of high-spirited intensity. The inclusion of intoxicating basslines and pulsating percussive elements hype-up the subtle sweetness of the tune with a smoldering edge of vibrance. Throughout the song, the powerful vocals remain consistent as the melodic drops are introduced.
The uplifting buildups are followed by the bridge parts that bring in a sense of driving melody in Paris Blohm – Waiting. The artist exudes an infectious atmosphere throughout the song with shimmering and airy elements that give off quite a euphonious vibe. This Thrive Music release is a superb Melodic House and Techno cut that is accentuated by the effervescent and exceptional production value. This new Paris Blohm music offers a small switch-up from the usual signature elements of the artist, for an evolved and more nuanced sound. The track has a lilting quality, counterbalanced by the Techno influences and slick, high-rise pace.
'Waiting' is a melodious affair with edgy grazing of sweltering elements to give the song a catchy oomph. The enlivening elements on this sweet-sounding tune will make you sway with the rhythm whereas, the overarching vocal notes along with vivacious synths and basslines will force you to get up and dance. This new song by Blohm has impressed us and we can't wait to see what he does next!
Stream 'Paris Blohm – Waiting' on YouTube below!
Streaming Options:
---
More About Paris Blohm:
After taking a yearlong break, Paris Blohm returns with a new sound. Paris has played some of dance music's largest festivals including Ultra, EDC, and Electric Zoo, and gained support from top DJs including KSHMR, Dada Life, Hardwell, and many more.