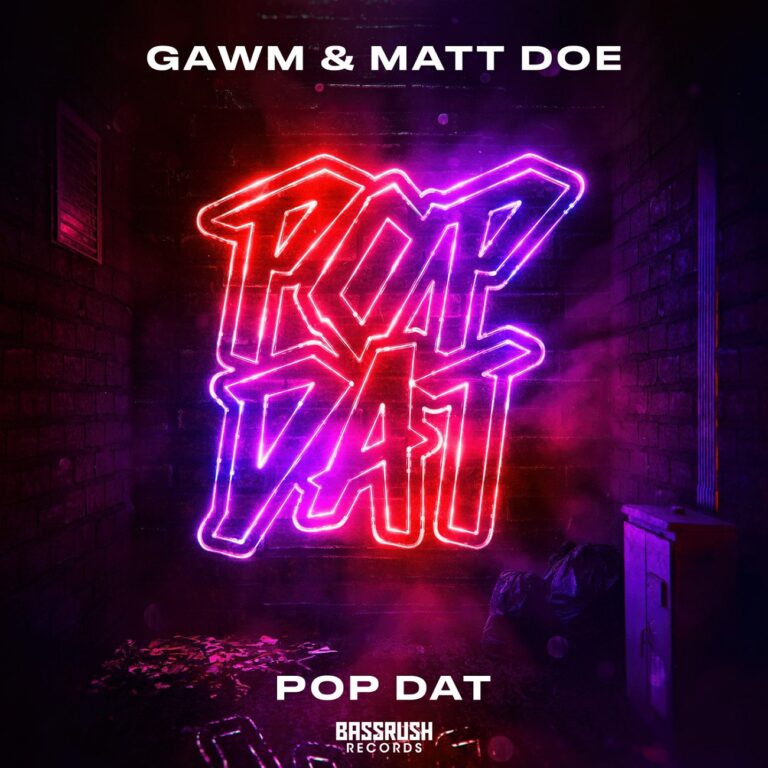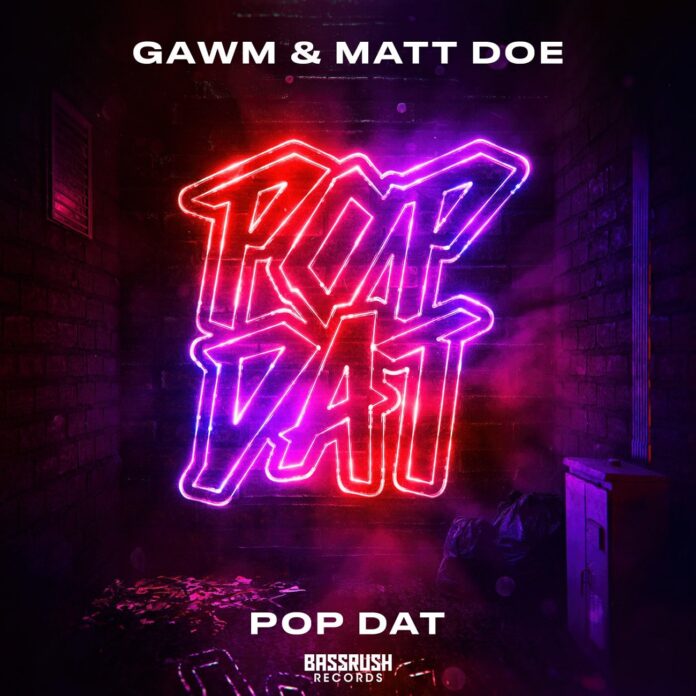 GAWM has risen again to treat us with a hellish collaboration featuring Matt Doe on the track titled "Pop Dat." The LA-based artist has been steadily rising the ranks with massive features and releases. His recent heavy-hitting song 'Fear' was featured on "The Prophecy" compilation, and we can already tell that this latest stint on the Bassrush/Insomniac portfolio is a step above and beyond. With such buzz-worthy releases, it's safe to say that new GAWM music is a high-wired affair with unexpected curveballs. "GAWM & Matt Doe – Pop Dat" has all the elements to explode on your new Dubstep music playlist. On this fresh and fierce banger, the intensity runs wild and high. 
"Pop Dat" is a pure shot of adrenaline-spiked, riot-inducing effort from the collaborating artists. As if the signature Dubstep assault from GAWM wasn't enough, Matt Doe comes out with guns blazing to prop up the euphoria on this Bassrush/Insomniac release.
The duo has delivered a trunk-rattling and supremely intoxicating sound design that would transform any dancefloor and festival dancefloor into a mesh of raging bodies melting into each other. The flippant synths and storming bassline on this new GAWM music carve out an other-worldly mindless frenzy. The dramatic opening leads the track into a burst of face-melting arrangements of glitches and distortion that do not die down until you reach the very end. It's a solid headbanger all the way, from start to finish.
This grand chaos of rhythmic pulses, collide and drown in the flood of extreme vocal effects and aggressive screeches. "GAWM & Matt Doe – Pop Dat" is a divine turmoil. And once this sonic havoc lands on your new Dubstep music playlist, you won't stop playing it until your ears are in a ringing coma. You can stream this outright mayhem on YouTube below. You can also check more streaming options HERE.
Stream "GAWM & Matt Doe – Pop Dat" on YouTube below!
Looking for more music like "Pop Dat"?