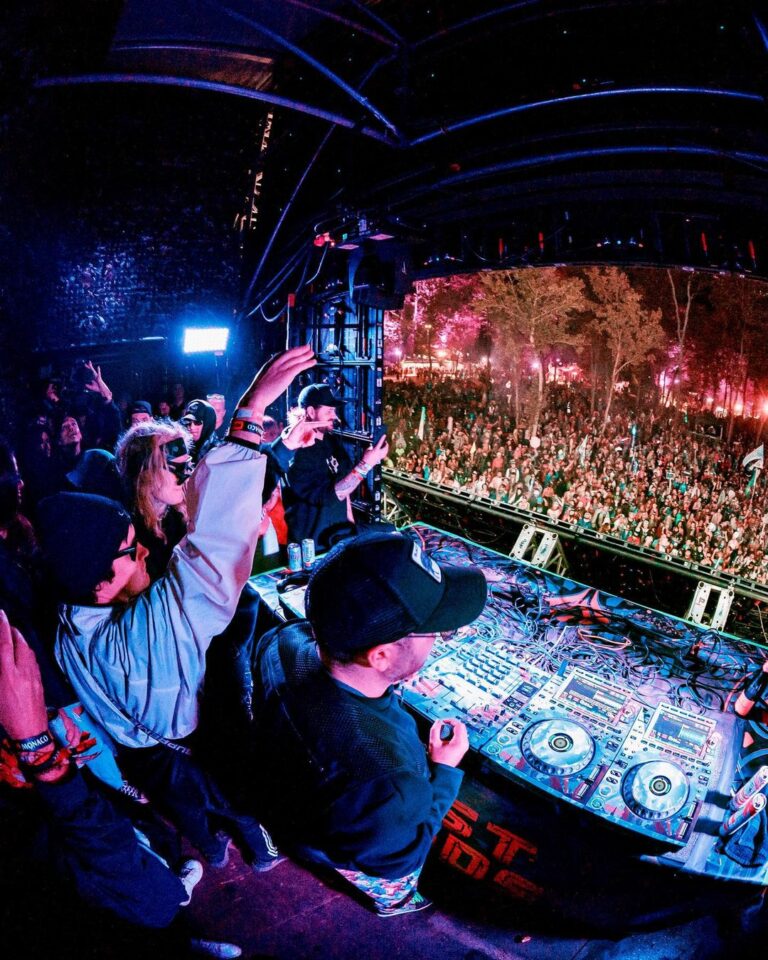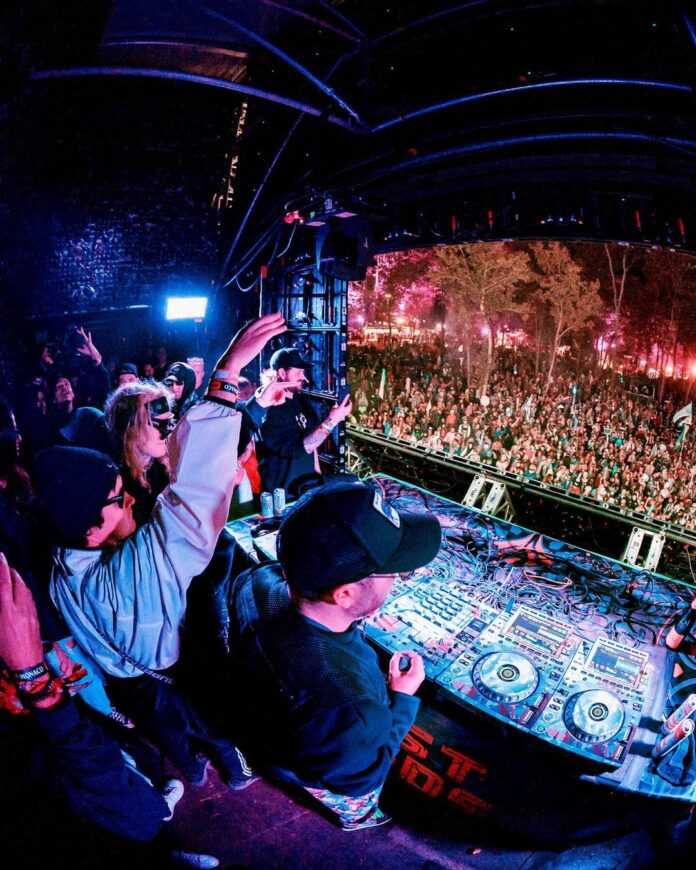 The new Wooli Dubstep song Restraint is a collaboration with Texas-born producer Calcium, and it can be best described as one of the 2022's most furious festival banger. Menacingly aggressive, yet brimming with epic melodic moments, it's the next stage in this year's triumphant advance by the veteran Bass outlet Bassrush.
The new Wooli & Calcium song is another interesting hybrid of genres by the American producer. Which shouldn't be a surprise, with Wooli's experiments with Psytrance, Pop, Hardstyle, and Orchestral Dubstep, all with a fair amount of grittiness. He demonstrated these experiments on songs like The Core, Fight Milk, Light Up The Sky, Crazy and on the epic collaboration with Seven Lions & Amidy titled Shadows. Releases that have cemented the producer's status as one of the most versatile riddim chasers on the scene.
Similarly, on Restraint, we find Wooli & Calcium exploring the breaks in an attempt to weave the sonic equivalent of Frankenstein's monster that consists of DnB, Hardstyle and, of course, Dubstep. Calcium's spooky Dubstep track Degrader, also released via Bassrush earlier this year, contained Hip-Hop elements, so in that sense, also in terms of annihilative energy on the production, both producers have a lot of common grounds.
Restraint's relatively flashy sound design, especially when it shifts from the grainy old-school style breaks, should not confuse the hardcore fans. As bright as it may sound, the way the Dubstep collaboration compensates this festiveness with the hulking heavyweight drop, is one of the best transitions of 2022 in the genre. At the same time, Wooli & Calcium have the kind of balance on the new track which, despite all the genre experimentation, makes it equally appealing for those listeners who don't want to engage into active listening and prefer losing themselves in the groove and riddim.
Stream Wooli & Calcium – Restraint on SoundCloud below!
Looking for more music like Restraint?