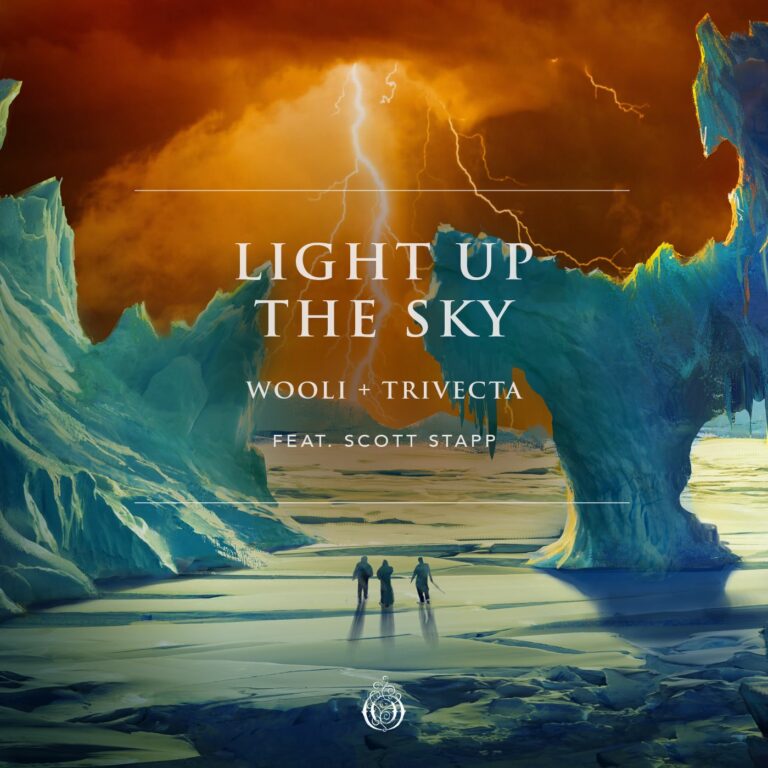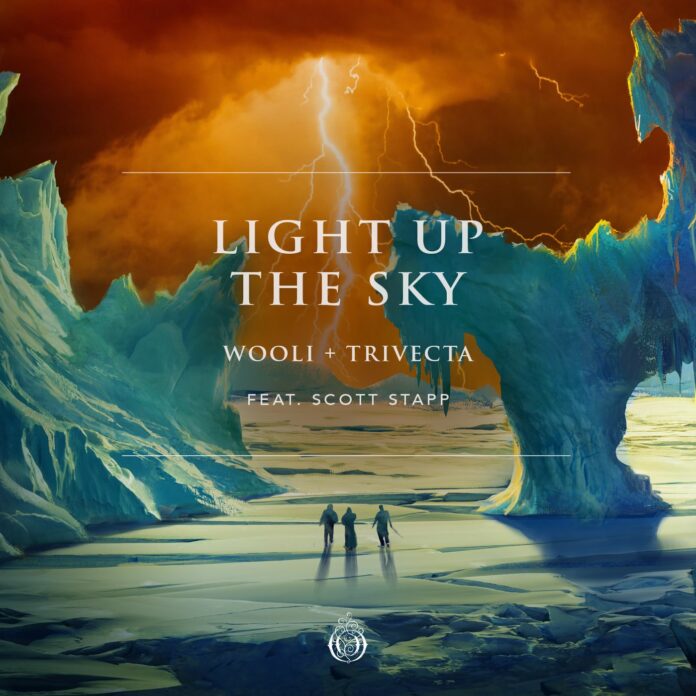 Wooli is back on Ophelia Records with a legendary collaboration with Sam Dobkin, better known on the EDM scene as Trivecta, and non other than Scott Stapp, the vocalist of the popular band Creed, on "Wooli, Trivecta & Scott Stapp (from Creed) – Light Up The Sky". If you've been following us for some time, you probably already know Trivecta for his massive release with Last Heroes & Runn entitled Waiting For You. Wooli is also responsible for powerful releases like The Core and Crazy (with Codeko & Casey Cook).
As for Ophelia Records, if you are a real melodic bass music fan, chances are that you already know (and love) Seven Lions' label. Although it is a young imprint, they already released Chillstep and Future Bass anthems like Xavi's Neverless, Wild Ones & Intertwined by Jason Ross and Seven Lions, Wooli & Amidy's mighty collab Shadows.
The song opens with silky piano arrangements that are met immediately by Scott's inspiring and bewitching vocals. They set an emotionally powerful atmosphere right from the start. The cinematic melodic arrangements slowly create a grandiose ambiance that evolves effortlessly with the vocal. Both complement each other perfectly and build a beautiful and invigorating energy. While "Light Up The Sky " is a poignant journey, it still brings heavy-hitting drops with melodic climaxes that will create memorable moments at clubs and festivals in the upcoming months, and probably years!
"Light Up The Sky" is one for the books. While it might not be the cup of tea of fans of Creed, this one will make big waves on the EDM scene, especially for fans of melodic Dubstep and Future Bass. You can stream this new melodic bass anthem, and potential new classic, below and find more streaming options HERE.
Stream "Wooli, Trivecta & Scott Stapp (from Creed) – Light Up The Sky" on SoundCloud below!