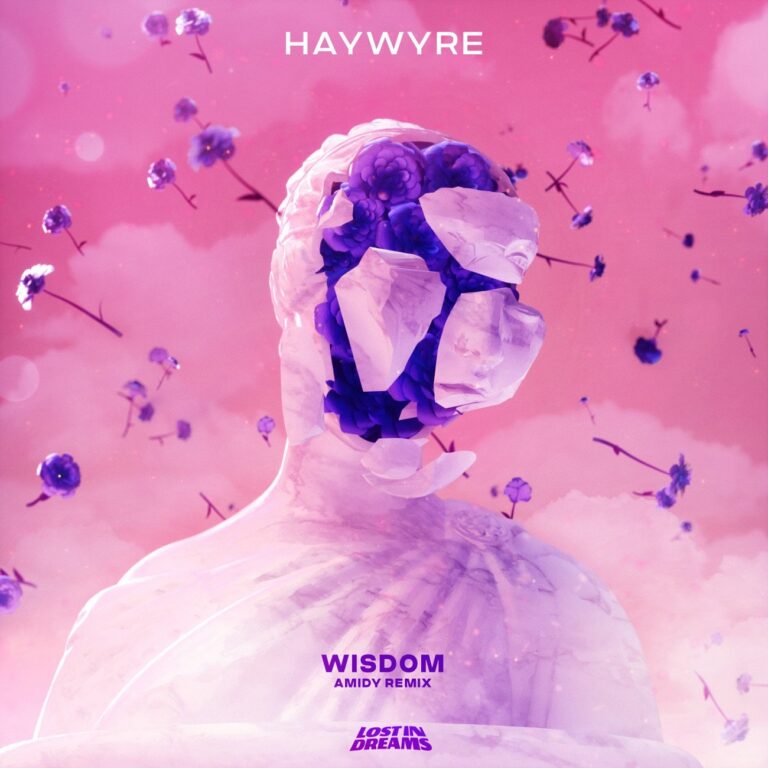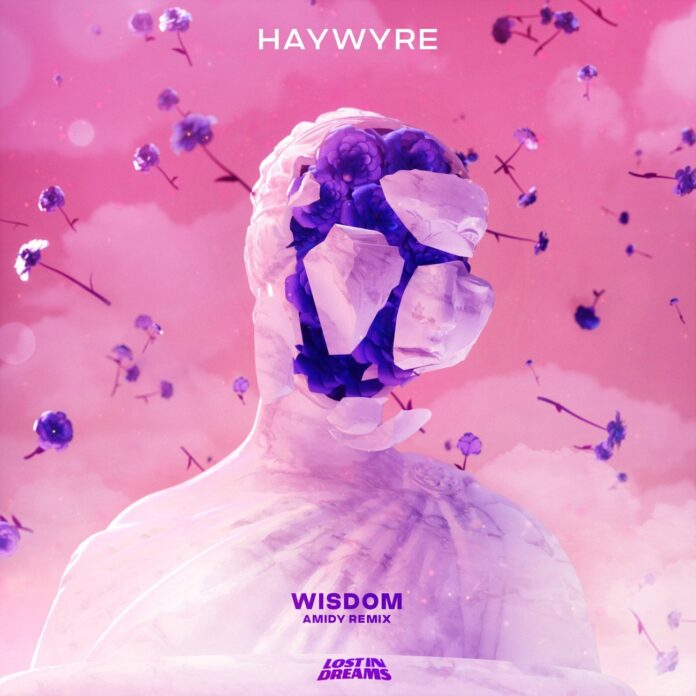 Amidy is having a great year thus far with massive releases like "Satellite" and "Where My Heart Goes." Additionally, his collaborative release "Shadows" with the EDM giants, Seven Lions & Wooli, is receiving major reworks, cementing the track's status as a new cult favorite. But, this dynamic artist is not sitting still, as he is already back with new Amidy music to rouse his fans. This time, the groundbreaking producer has delivered a Future Bass spin on the Grammy-nominated artist, Haywyre's track, "Wisdom."  Delivered via the Lost in Dreams label, "Haywyre – Wisdom (Amidy Remix)" is an outstanding cinematic rework that will send listeners spiraling through fantastical realms.
This new Amidy music will instantly wash over your senses with a gush of feel-good vibes. The melodic basslines, larger than life, euphoric rhythms wrapped over Amidy's honeyed and velvety vocals conjure an all-powerful and alluring launch. "Haywyre – Wisdom (Amidy Remix)" is a breathtakingly gorgeous effort that unravels a blissfully symphonic vibe with a dash of edgy buildups and breakdown. This sparkling cut just proves that Amidy is a force of nature in all aspects. From mesmerizing vocals to crystalline sound design and cinematic orchestration, this remix does true justice to Haywyre's "Wisdom."
Issued by the Lost In Dreams label, this Future Bass remix rises to the epic ear-candy that "Wisdom" originally was. It takes the listeners on an invigorating journey with glimmering synths, swift keys, and lush chords. "Haywyre – Wisdom (Amidy Remix)" is a pure adrenaline rush with heightened buildups, bold percussive strokes, and dramatic soaring highs. Amidy has created a contrast of swirling ecstasy and electrifying energy on this grandiose banger. With this remix, we have our fingers crossed for a future Haywyre & Amidy collaboration. For now, you can stream the "Wisdom remix" on YouTube below.
Stream "Haywyre – Wisdom (Amidy Remix)" on YouTube below!
Looking for more music like "Wisdom (Amidy Remix)"?