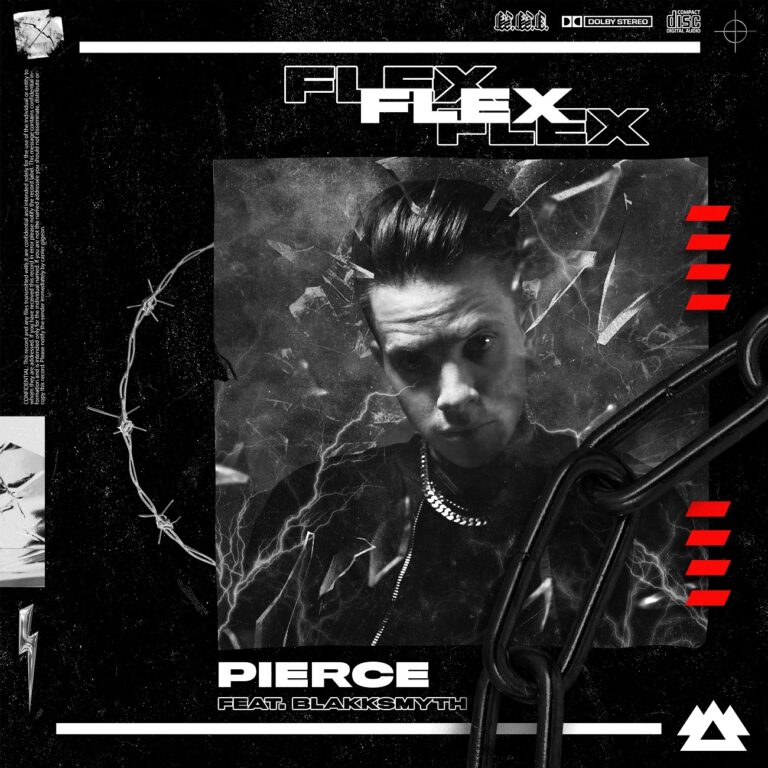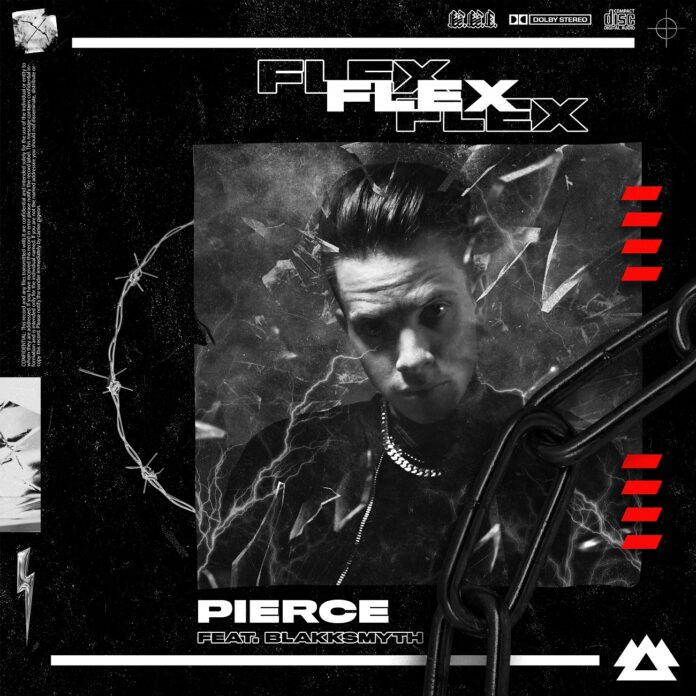 The Arizonan music producer PIERCE is tearing apart the bass music scene with his innovative, hay-wired sound design. He is definitely a talent to follow if raw and gritty Dubstep music is your jam. Earlier this year, PIERCE's association with the Wakaan label resulted in a mind-blowing EP titled "YEAR OF THE WOBBLE." Now, he's back on the label with a fresh stint, called "FLEX," and this new PIERCE music is a total juiced-up banger. Featuring the up & coming rapper, Blakksmyth, this song will take you on a trailblazing ride with its fired-up energy. PIERCE, with his prominent releases like "BIPOLAR," "Slam," & "Frequency Shifter," is gaining some serious momentum. And "PIERCE – FLEX (feat Blakksmyth)" is definitely another mighty addition to his flashy discography. 
Landing on the Wakaan label, "PIERCE – FLEX (feat Blakksmyth)" is a heavy-hitting and absolutely festival-ready cut. Fueled with spitfire rhymes and bars by Blakksmyth, this song launches with a deep bassline, allowing the rap sections to shine and set the vibe. However, the mood shifts once you reach the drops, and PIERCE comes in his element by raising the heat on the instrumental section. The harsh sound effects, rippling synths, and mechanized buildups add perfectly to the track's ferociousness. The textural grit, robotic rhythms, and raw wubs elevate the ambiance of this new PIERCE music to monumental highs. The tantalizing hooks and simmering intensity of this song raise the temperature to dangerous levels. 
Overall, "FLEX," is an epic display of raw power, flexing the producer's skills to carve out intrinsic and intoxicating sound design. This hard-hitting slapper is a striking effort, and we already can't wait for more new PIERCE music. Stream "PIERCE – FLEX (feat Blakksmyth)" on SoundCloud below and you can find more streaming options HERE! 
Stream "PIERCE – FLEX (feat Blakksmyth)" on SoundCloud below!
Looking for more music like "FLEX"?