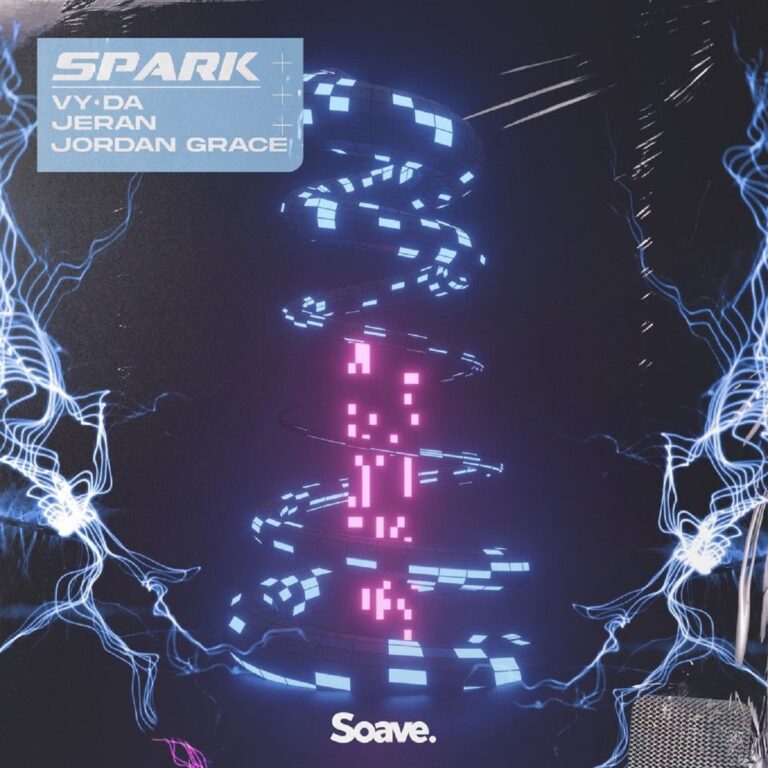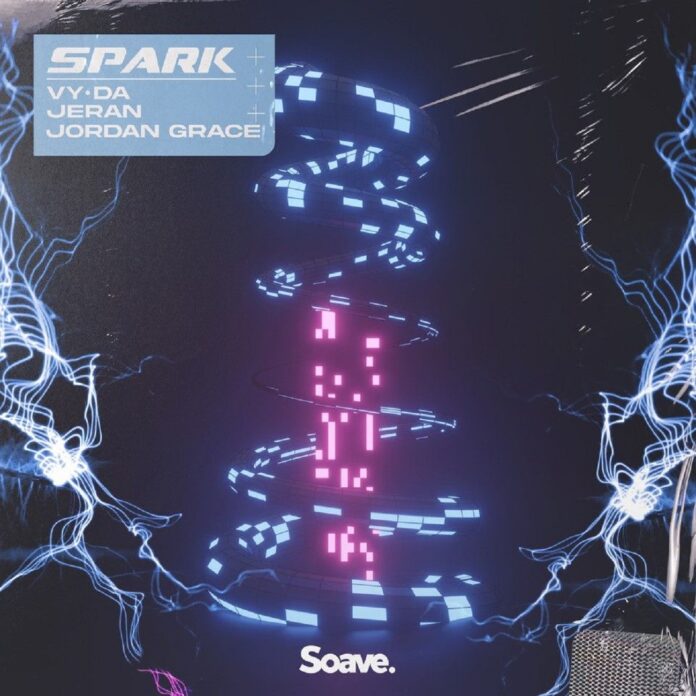 Are you in the mood for a moving number that will lure you into glimmering soundscapes and captivating realms? Then the three-way collaboration titled "VY•DA, JERAN & Jordan Grace – Spark" will surely be your jam. Landing on the Soave Progressive House music portfolio, this track brings together the winning combo of Italian producer duo, VY•DA, and vocalist Jordan Grace following their stint on "Running Wild." But, of course, the collaboration would be incomplete without the mention of JERAN, who brings his deeply intricate sound design to propel the song into an ecstatic zone. With tracks like "Fool Me," "On The Run," & "Souvenirs," needless to say that the bar was high for this new JERAN music, and "Spark" goes even beyond our expectations. The track conjures a driving ambiance with alluring lyricality.
"VY•DA, JERAN & Jordan Grace – Spark" comes alive with stirring vocals that unravel with a slow-burning intensity. The fluid yet powerful basslines gradually build up following a transporting drop that leads to striking synth patterns and dark atmospheric beats. The combination of emotional & eerie vocals layered over the blissful rhythm, and masterful percussive energy bring a dash of magical realism to this new JERAN music. The swirling keys, irresistible hooks, and ascending buildups show true craftsmanship on VY•DA & JERAN's part. The breathtaking arrangement of evocative instrumentation and echoing vocals results in an infectious club banger that will hook party goers.
This Soave Progressive House music release is an outstanding synergy of artistic talent, creating a fireball of symphonic oscillations and propulsive orchestration. "Spark" is a mid-set heater that will turn any crowd into a buzzing mesh of melting and grooving bodies. We are genuinely in awe of the sensational production that VY•DA & JERAN have put together on "Spark" featuring the spellbinding vocals from Jordan Grace. You can stream this fantastic track on SoundCloud below. You can also find more streaming options HERE! 
Stream "VY•DA, JERAN & Jordan Grace – Spark" on SoundCloud below!
Looking for more music like "Spark"?