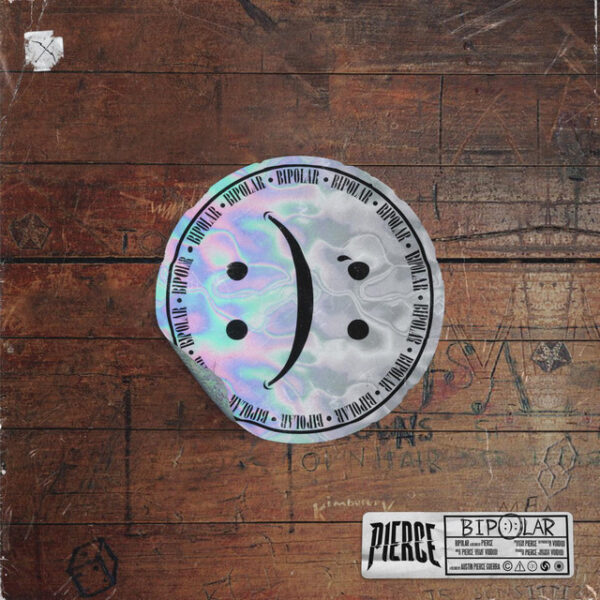 If you were craving for some new dubstep music, then PIERCE has got you covered with his latest track 'BIPOLAR.' This song hits hard and is driven by a raw and heart-pounding bassline that will shake clubs to their core. He has created the song with outstanding sound design while decorating it with many distinctive elements, making this track a must-listen. On top of it, the song offers a crazy vibe that can electrify you with just one listen. The song has some shadowy percussive elements that will take you on a rollercoaster ride. With the utilization of scrubbing bass and rearing synth, the track builds a wild aura. It is the type of song that will compel everyone to move on the dancefloor.
On his track, 'BIPOLAR,' PIERCE smoothly drives us to the magical bustle of the melodies that create a chaotic atmosphere. The track is designed with explosive basslines, electronic pads, and kaleidoscopic synth effects all of which pack a serious punch. Just like the title of the track suggests, you will experience extreme mood swings throughout the duration of this song. The dynamics of the track depend directly on the colluded buildup and the two highly unique and powerful drops. This is what makes the track such an aggressive banger.
PIERCE succeeds in polishing 'BIPOLAR' with infectious rhythms and lurking melodies that give off an absolutely intoxicating vivacity. The roaring beats and lethal synthlines add intensity to the track while the pulsating bassline acts as the cherry on top, amplifying the overall energy of the song. During the perpetual state of this mysterious bliss, he gives the song a tantalizing glimpse. We hope PIERCE keeps on treating the bass music fans with more of such killer releases.  
Stream 'PIERCE – BIPOLAR' on YouTube below and get it for FREE HERE!
More About PIERCE:
Hailing from Scottsdale, Arizona, the sounds of Austin Pierce Guerra are not for the faint-hearted. Operating under the moniker Pierce, he has been producing since 2012 & recently graduated from Icon Collective production school in 2015. Now relocated out to Los Angeles, California. Pierce dropped his debut ep 'Audi' via Spinnin' records in 2016. He then released his follow up EP entitled 'Hijack' through Insomniac's Bassrush records. Pierce has an arsenal filled with hybrid bass, hard-hitting trap, and innovative sound design. He has received support from big names such as Dillon Francis, Martin Garrix, Afrojack, Doctor P, and many more. With a ton of scheduled releases, Pierce is set to be a game changing force in the electronic music scene.
Follow PIERCE:
Spotify
Soundcloud
Facebook
Twitter
Instagram
Join Us On: