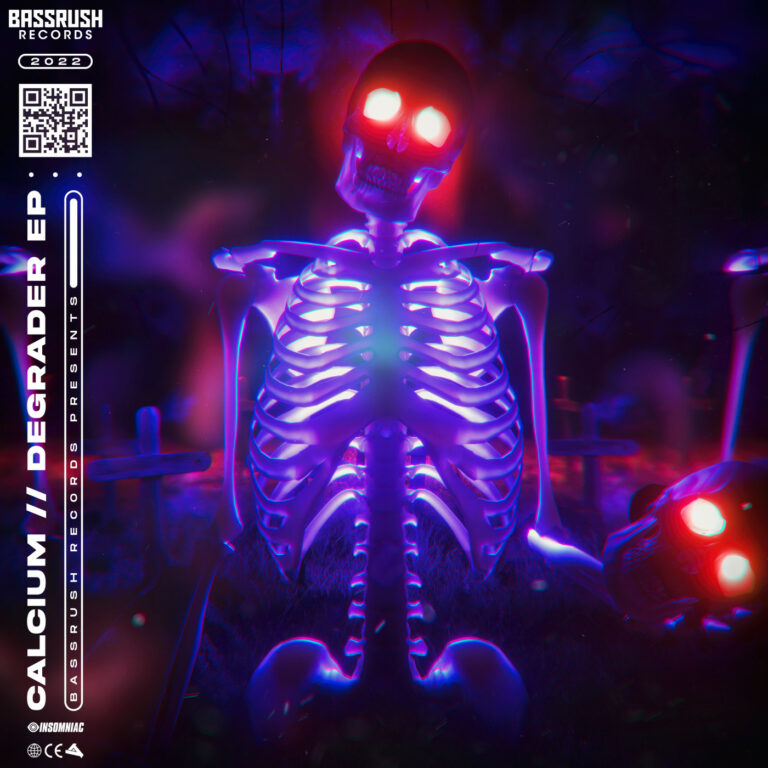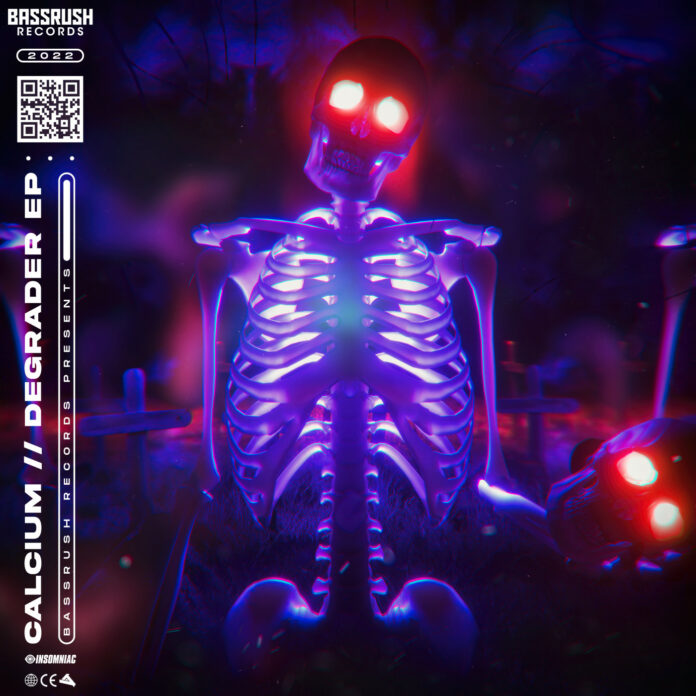 Calcium – Degrader is a dark Bassrush Dubstep track that sounds like a wave of sulfuric acid hitting the summer beach. It's a steaming-hot release that has classic Hip Hop and Dirty South influences, which is not surprising, given that Calcium is a Texas-based producer. The new Calcium aka Mr. Teeth N Bones song is the artist's debut on Bassrush and is part of the 4-track EP that goes by the same name.
Many of the sounds on Calcium – Degrader may remind you of Southern Hip Hop. Whether it's the chopped vocals in the style of Three 6 Mafia, the chew-through-anything drums, scratches, or the massive whistling synths, this influence is hard to not notice. Calcium makes Dubstep sound threatening and trippy at the same time. It's a bad trip of a track in the best traditions of the classic labels like Prophet Entertainment or Hypnotize Minds, but with Bassrush's signature futuristic sound.
Calcium's use of foley-elements and sampling makes the detail-packed Degrader both, a clean and dirty release. It's clean in the sense that there are no elements on the track that are excessive or unnecessary. And the dirtiness of this new Calcium song comes from the fact that it's a really dense track, but the density makes it sound fatter and not messy. This exploration is precisely what helps the new Calcium aka Mr. Teeth N Bones song open a whole new dimension for future experiments in the genre.
As dark as it is, the grooves and energy on this release make it very hard to not play it on the repeat. It's a heavily addictive track that brings back the true aggressive, threatening nature of Dubstep, an element that many recent releases lack. A strong debut for Calcium on this label, it's also a solid addition to the series of Bassrush dark Dubstep bangers.
Stream Calcium – Degrader on SoundCloud below!
Looking for more music like Degrader?
Check out our New Dubstep Essentials playlist on Spotify, Apple Music, YouTube, and Deezer!