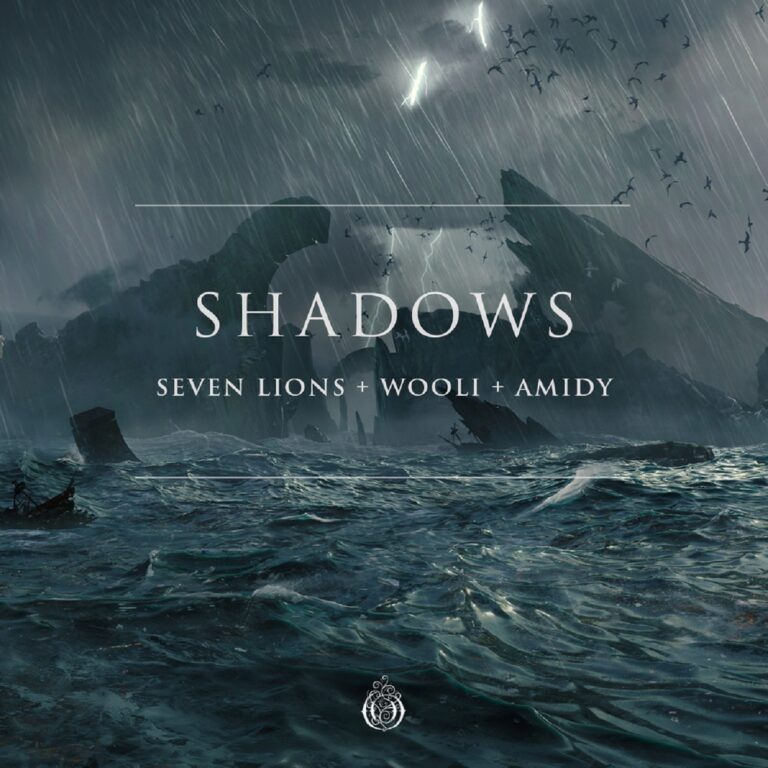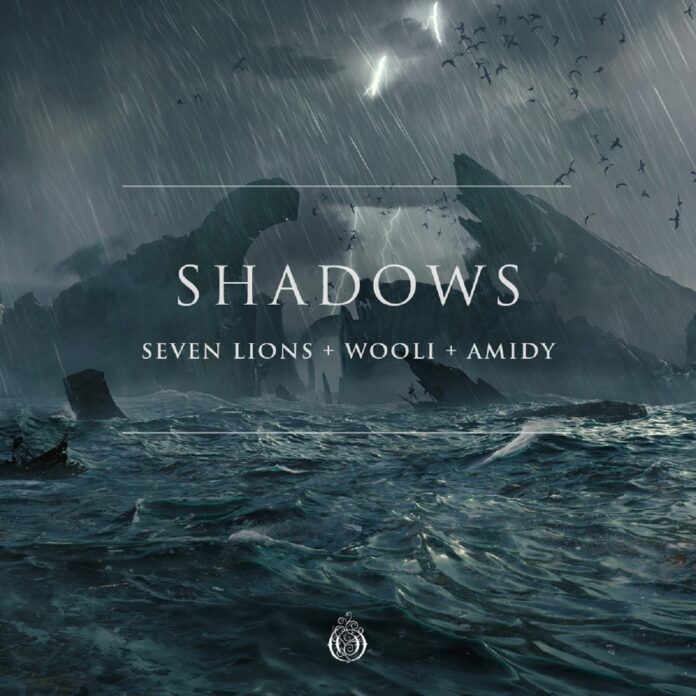 Seven Lions and Wooli have been causing chaos with their storming music adventures for some time. Now, they have joined forces to drop an explosive single titled 'Shadows.' It's not every day that fans get to witness a colossal collaboration such as this one. An unreleased version of the track was premiered during the Seven Lions Ubbi Dubbi Festival set on April 24th. Since then, the hype behind this darkly luscious tune has been unreal. And rightfully so! But the wait is now over, Seven Lions, Wooli & Amidy – Shadows is available now via Ophelia Records! This is the same label that is responsible for memorable releases like 'Neverless' by Xavi and 'Wild Ones' & 'Intertwined' by Jason Ross. Briddim Boy Wooli is also no stranger to the label as he has dropped bangers like 'The Core' and 'Wasteland' with them. While Seven Lions and Wooli are master conjurers of sound, it's truly the magic of the Amidy vocal that has catapulted this Dubstep song into soul-pinching dimensions.
The dual nature of 'Shadows' in terms of melodic ascension and rattling, glitchy arrangements will leave you gobsmacked. Seven Lions, Wooli & Amidy – Shadows opens with an ambient atmosphere and an impressive and captivating vocal delivery until the song is flooded with a theatrical bassline that will shake your core. The intensely glacial bass combined with the Amidy vocal is a perfect stage for pit-churning twists that are unleashed by Seven Lions and Briddim Boy Wooli. During the Seven Lions Ubbi Dubbi Festival set, 'Shadows' created a frenzy among the fans for its tail spinning buildups and furious drops. This fiery cut is perfectly energized by distorted and crazed synths that will create endless epic moments at festivals this summer. 
Seven Lions, Wooli & Amidy – Shadows is a massive transcendental release. The hard-hitting aggression from Briddim Boy Wooli propped by the soul-stirring Amidy vocal with Seven Lions' epic sound design on this Ophelia Records release is quite reminiscent of Trivecta and Lost Heroes collaboration, 'Waiting For You.' We're absolutely envious of the raving crowd who was lucky enough to witness this intoxicating delivery in the Seven Lions Ubbi Dubbi Festival live set.
Stream 'Seven Lions, Wooli & Amidy – Shadows' on YouTube below!
Streaming Options:
Seven Lions, Wooli & Amidy – Shadows Apple Music
Seven Lions, Wooli & Amidy – Shadows Spotify
Seven Lions, Wooli & Amidy – Shadows SoundCloud
Seven Lions, Wooli & Amidy – Shadows FREE DOWNLOAD
Seven Lions, Wooli & Amidy – Shadows Download
More Streaming Options HERE.
---
More About Seven Lions:
Melding mainstream pop, trance, and dubstep, California producer Jeff Montalvo quickly amassed a cult following under the alias Seven Lions. The onetime drummer transitioned to music production in 2007, and shortly thereafter he won a competition held by the trance act Above & Beyond by remixing their song "You Got to Go." Success snowballed. At 25 years old, his debut EP, Days to Come, was mentioned on Vibe's Top Electronic Albums list of 2012, and later that year he gained attention internationally when his music picked up regular rotation on BBC's Radio 1. A second EP, Polarize, was released by Viper Recordings in April of 2013. He moved to the Casablanca label and a year later the Worlds Apart EP hit number two on the Billboard Top Dance/Electronic Albums chart, also landing on the Billboard 200. Continuing a slowly growing emphasis on song form, The Throes of Winter returned him to both charts in 2015 and topped the Heatseekers Albums chart. In 2017, the Creation EP became his first Billboard dance/electronic number one. The following year, Seven Lions launched his own Ophelia record label, marking the occasion with the single "Calling You Home." More label releases followed quickly including the Ocean EP with Jason Ross, and the Start Again EP, which included the single "Dreamin'," with Fiora. Also that year, he paired with Slander and Dabin on the single "First Time." And with the release of Seven Lions, Wooli & Amidy – Shadows, he is not looking to slow down anytime soon.
More About Amidy:
By creating cinematic vibes and developing immersive stories, AMIDY takes you away from the everyday life and into a world of fantasy. Finding purpose in everyday struggles and giving hope to those that are feeling alone in the fight, you will find yourself relating to the stories that are effortlessly told through heart pounding rhythms and etherial melodies. Nolan Atkins, the creator of AMIDY, desires to unite each individual listener to one another. The name itself means "peace between nations through dance". This can only be accomplished through the unique way he pushes the boundaries of music.
---
Looking for more tracks like "Seven Lions, Wooli & Amidy – Shadows"?