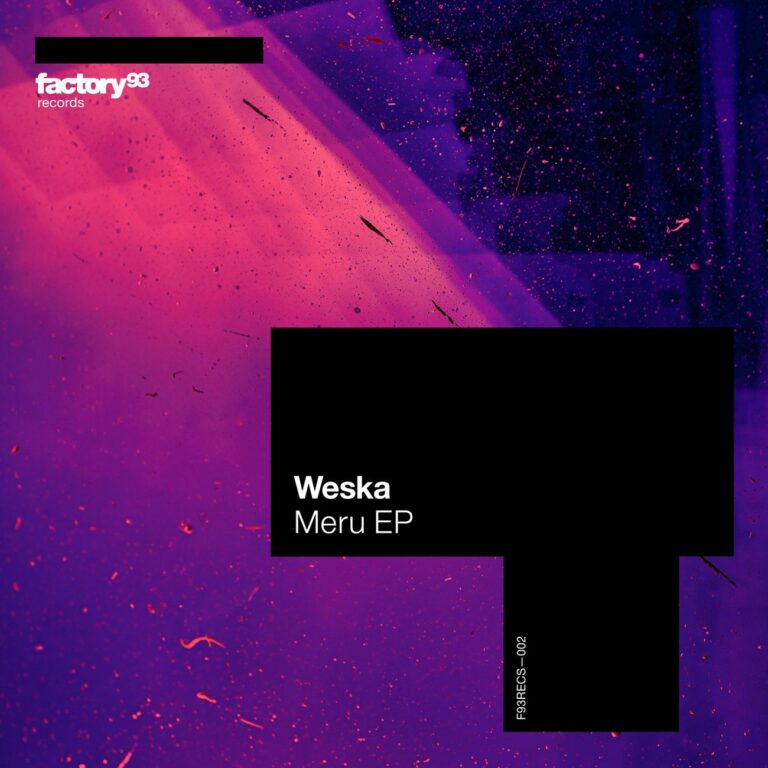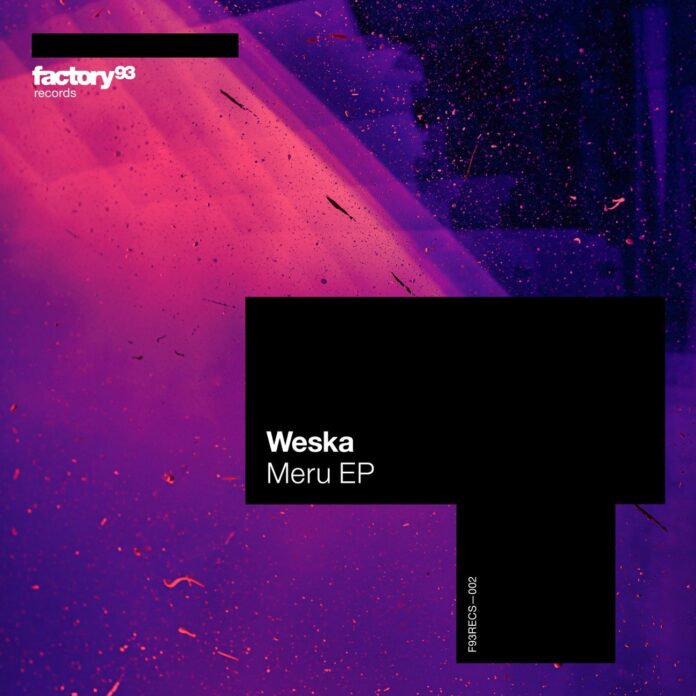 Our ears have been on a fiery haven lately with one massive Techno release after another, and joining the bandwagon is the Toronto-based artist, Weska with his brand-new EP, titled 'Meru.' Released on Factory 93 Records, this new Weska music 2021 features three tracks, 'Meru,' 'Drift' and 'Let Me Go.' However, we're particularly in awe of the Weska – Meru EP for its clattering and furtive energy that continues to evolve throughout the leading track and 'Drift' particularly. Following the vivacious force of the first track, Weska – Drift cranks the intensity even higher. Popular for tracks like, 'Catalyst,' 'Polarize,' and 'Lost on You,' the artist has once again proven with this EP that he is capable of conjuring addictive club anthems.
The leading track on the Weska – Meru EP opens with a four-on-the-floor rhythm and a pulsating energy that will grab your attention right away. However, the dramatic bassline followed by the subtle drop spins the atmosphere in eerie and extremely pulling cadences. The fueling club vibe of this new Weska music 2021 will absolutely rile up any crowds on the dancefloor. The EP then progresses with the second track, Weska – Drift. This deeply reverberating song released by Factory 93 Records pulsates with dark rhythms and a booming bassline and is just as spellbinding as Weska – Meru.
Rolled out via Factory 93 Records, the Weska – Meru EP is an intense affair. While the leading track has a melancholy-driven aura, Weska – Drift is truly a peak-time Techno banger. But let's not forget about 'Let Me Go,' the third track of the extended play, which will transport the listeners to an old school rave era with its atmospheric pads, acid arrangements and Breaks structure. This EP will consistently keep you on your feet with intricate layers of heightened enigmatic euphoria. This new Weska music 2021 perfectly finds its sweet spot between the puzzling calmness and driving drops. This EP is a must-have addition for Techno playlists and DJs.
Stream 'Weska – Meru EP' on SoundCloud below!
Streaming Options:
---
More About Weska:
Part of what makes techno music so universal is what inspires it. Growing up in midtown Toronto, Weska was first attracted to electronic music after hearing it in the bike, skate, and ski/snowboard movies. Fast forward to 2015, Weska saw his first support from Adam Beyer Live from Space Ibiza on his legendary Drumcode Radio. This was a breaking point for his career, his mindset completely switched, and nothing else mattered but making music. And it paid off – in early 2017 Weska received massive support from the legend himself Eric Prydz, leading him to open for Eric in Toronto, followed by an extended offer to join him at his Creamfields Steel Yard Epic 5.0. show in London later that year. A strong set generated an even bigger honor to play at Prydz's Hi Ibiza Residency that summer. This proved to be only the beginning of his success in 2017 with releases on Suara, Kraftek, Odd Recordings and Tronic Records to name a few. A strong 2017 laid the groundwork for his 2018 debut on Sven Väth's Cocoon Recordings with Kevin De Vries, and the most widely recognized techno compilation to date, Beyer's A-Sides on Drumcode Records. Determined to cap off 2019 on a high note, Weska committed his 'Polarize EP' with longtime friend and mentor Bart Skils to the techno juggernaut, Drumcode Records. He remains focused, ambitious, and humble on his journey through music, and looks to prove why he's a name to watch as the next generation of electronic artists. And with the release of Weska – Meru EP, he is truly becoming a force to be reckon with on the Techno scene.
---
Looking for more music like "Weska – Meru EP"?