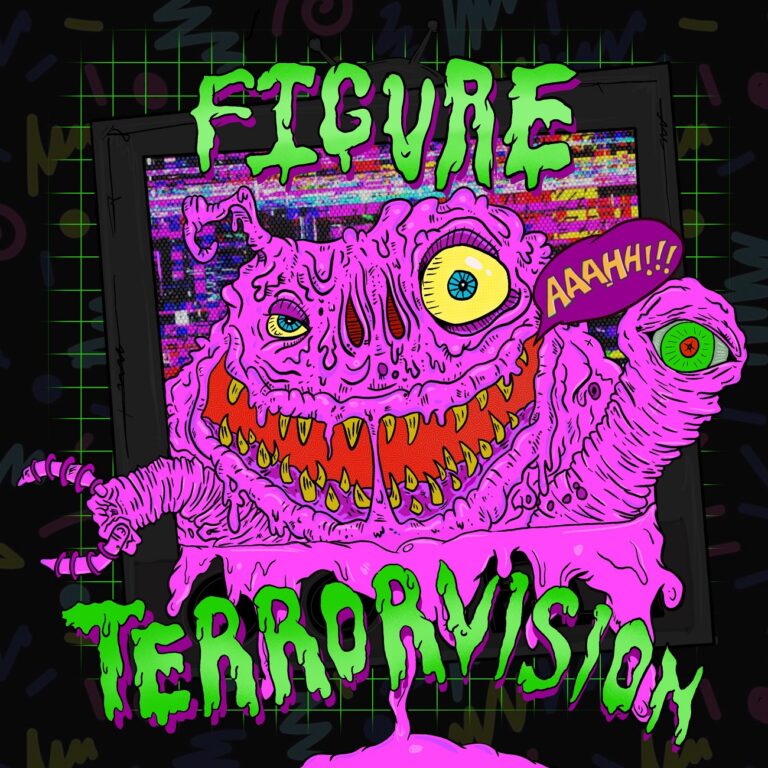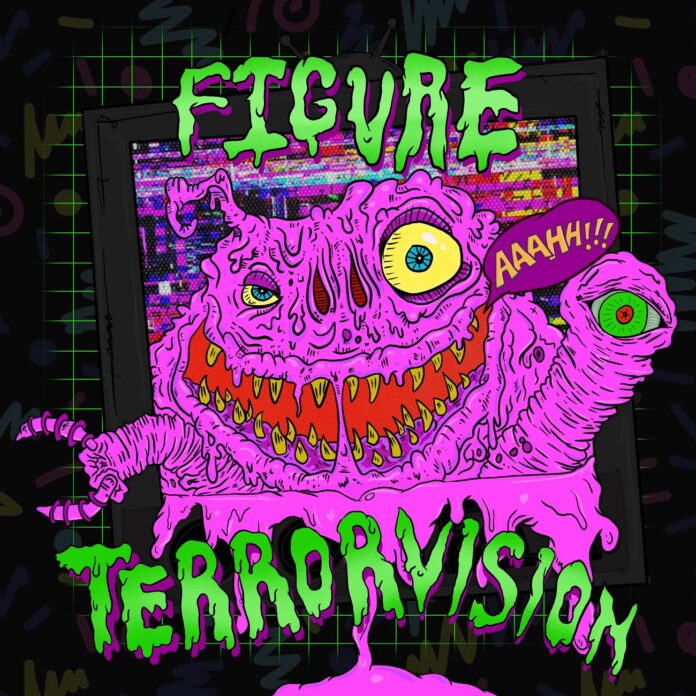 Josh Gard, or better known as Figure, has carved out a niche for himself that is centered around frightful ambiances and panic-inducing beats. Known for his collaborative tracks like 'If It Bleeds' with Born I, and powerful singles such as, 'Ancient Evil,' this enigmatic artist has now released his latest Dubstep banger called, 'TerrorVision.' This new Figure music 2021 is a true Dubstep anomaly. Figure – TerrorVision is dangerously fierce and aggressive. This artist is on an upward trajectory with his shattering music releases and 2021 is looking very promising. If you were missing Figure's one-of-a-kind TerrorVision events, this song will satiate your cravings for soul-wrenching music. Apart from his music, we are also a big fan of the new Figure merch that is now exclusively available online for his fans.
Figure has raised hell on 'TerrorVision.' This new Figure music 2021 opens with rattling distortions and wobbles that are followed by horror-stricken vocal samples and dramatic basslines. Figure – TerrorVision will make you scowl with its nervous energy. The sound on this blood-boiling, hair-raising Dubstep delivery comes straight from the deep pits of purgatory. Festered with palpitating keys, metallic synths, screeches, and glitchy elements, this storming and grizzly tune will hold your senses in a headlock that is hard to turn away from. If you have never experienced the brutality that the artist conjures in his live TerrorVision events, then this bass-dominant hard-hitting banger will be the perfect glimpse for you. And if you thought it is just his music that is dope, wait till you see the new Figure merch!
Figure – TerrorVision is primed with mind-numbing beats and percussive mania that grows into a sonic blizzard. It will evoke a mindless adrenaline rush in you. The fluctuating tempo variances, stirring drops, and explosive shifts on this new Figure music 2021 will resonate with those who fancy darkness and extra grit in their music. Additionally, the quirky and eccentric new Figure merch pieces are a perfect treat for the fans. Since the looming pandemic has pushed Figure's most awaited TerrorVision events to a halt, this new single is a perfect dose of paralytic horror for his avid fan base while we impatiently wait for the events to come back.
Stream 'Figure – TerrorVision' on YouTube below!
Streaming Options:
---
More About Figure:
Figure has become a household name in bass music with a catalog that spans over 14 years and more than 10 albums and hundreds of songs. He best known for his signature, aggressive sounds mixed with horror themes. Figure continues to release new music with various labels, friends and peers in the bass community. A touring machine, Figure feels at home on the road .. he's been around the globe many times over and recently celebrated the 10th anniversary of his Monsters series of albums and a regular contributor for Universal's Halloween Horror Nights theme parks.
---
Looking for more tracks like "Figure – TerrorVision"?