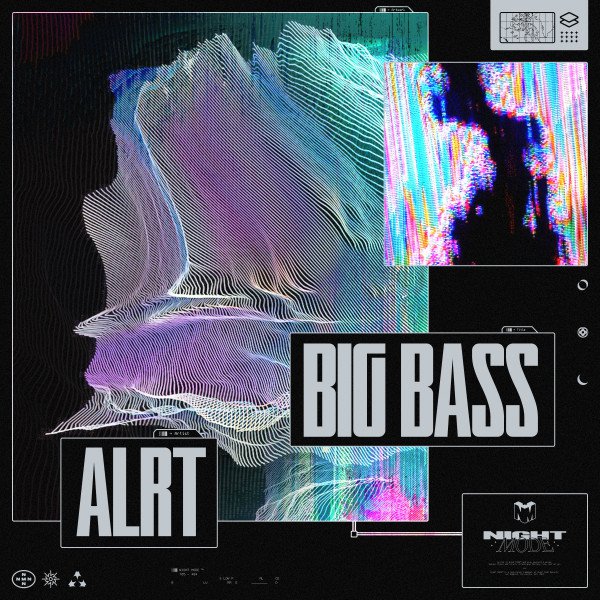 As a modern trailblazer on the Hard Dance circuit, ALRT pulls no punches when it comes to revamping a genre with moxie. He has dipped his toes in multiple genres—from Dubstep to Trap and Bass House to Breaks. Drawing inspiration from '90s rave gurus such as The Prodigy and Groove Armada, he is already a fierce competitor on the scene. ALRT stirred up momentum with "The Need" via Night Mode Records and also made appearances on Confession and Deadbeats, to name a few. There seems to be no signs of stopping, or slowing down, as he returns to Night Mode with "ALRT – Big Bass." This new ALRT music brings a booming Bass House sound to the center, inciting a rave-ready hit that's big on groove.
When there's a track with a braggadocious title like this one, the expectations are already high. But ALRT effortlessly exceeds those expectations with a bass-swelling banger. With a tight drum beat giving off heat, the funky rave chords conjure an old-school rave vibe that mesh with the bouncy bass line perfectly. Accompanied by vocal samples maneuvers and a pulsating flow, "Big Bass" dials the heavy all the way up. As expected, ALRT keeps his word; this is certainly some big bass that defines this Night Mode Bass House release. And without a doubt, this track will hit high levels of sweaty on the dance floor, especially with its growing catchiness with every ebb and flow.
Although this new ALRT music doesn't employ his go-to sound, his low-frequency vigor still remains. This not only proves ALRT as a consistent artist but also a versatile producer inspired by various musical frameworks. "Big Bass" makes for a massive return to Night Mode Records, and the unrelenting stamina of ALRT's breed of Bass House is just brilliant. "ALRT -Big Bass" is available now, and you can stream the song below.
Stream "ALRT – Big Bass" on YouTube below!
Looking for more music like "Big Bass"?