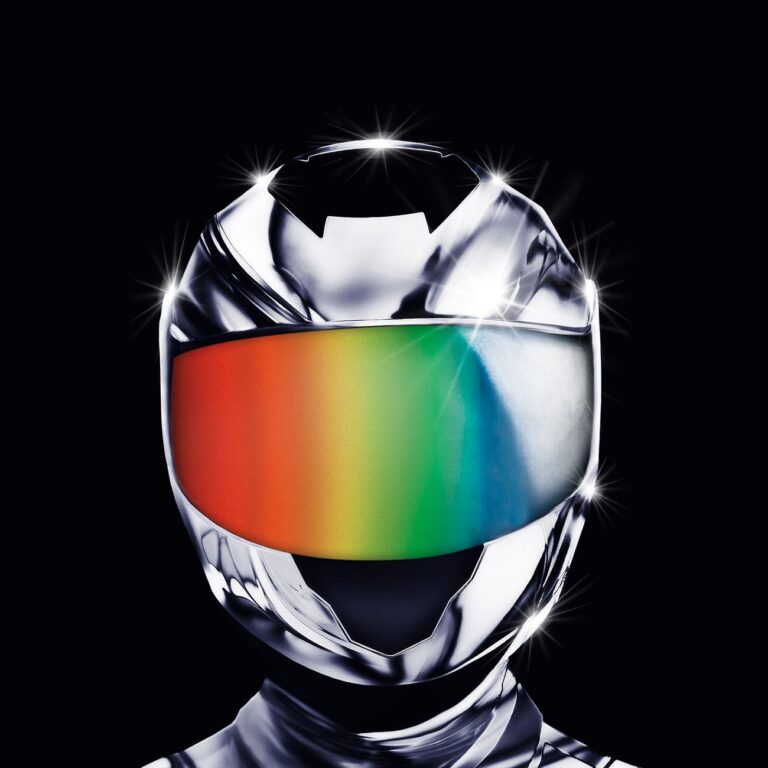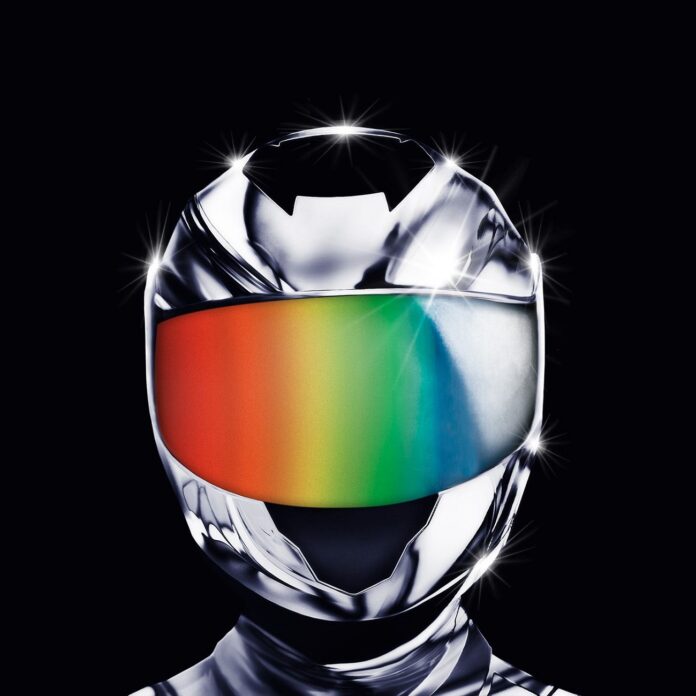 Whethan has been dominating the EDM world with his larger-than-life releases for quite some time now. In 2020, he dropped his hit record, 'Fantasy' which featured appearances from artists like, Oliver Tree, The Knocks, grandson, and The Wombats. Due to how much buzz the record generated, the super talented DJ/producer decided to keep the party going and has delivered a remix album entitled Whethan – Fantasy Remixed. As the name suggests, the album contains the remix version of the songs that appeared on the original album including 'In the Summer.' This particular song has been remixed by the young Boston-based producer JINXSPR0. Issued on Atlantic Records, this JINXSPR0 remix is a real auditory treat for the fans. We can already predict that this catchy In The Summer remix will be stuck in your head. It's that infectious!
Featured on the remix album, Whethan – Fantasy Remixed, the original retro-ish, and punk-inspired vibe of 'In the Summer' is flipped in favor of a more hard-hitting and pulsating Future House delivery. Presented by Atlantic Records, the JINXSPR0 remix of the song will levitate you above the ground with its pumped-up rhythmic energy. This In The Summer remix is designed with propulsive drum arrangement that builds and crashes with a certain sense of urgency. The rhythmic structure of the track will hit the listeners with a frenzied ecstasy that just intensifies with every beat and drop. The vocoder-treated vocals layered over the dark synths also add a cool robotic edge to this stunning cut.
We enjoy this In The Summer remix for its reverberating blend of bouncy exuberance and ominous aura. This JINXSPR0 remix has imbued Whethan's tune with a pinch of fire and dusky shades. The song has gotten a perfect makeover to get the festival crowds roving and raving. Rolled out via Atlantic Records, it is an outstanding remix that gives you a solid reason to stream the Whethan – Fantasy Remixed album in its entirety.  
Stream 'Whethan – In The Summer (feat. Jaymes Young) [JINXSPR0 Remix]' on YouTube below!
Streaming Options:
Whethan – In The Summer (feat. Jaymes Young) [JINXSPR0 Remix] Apple Music
Whethan – In The Summer (feat. Jaymes Young) [JINXSPR0 Remix] Spotify
Whethan – In The Summer (feat. Jaymes Young) [JINXSPR0 Remix] SoundCloud
Whethan – In The Summer (feat. Jaymes Young) [JINXSPR0 Remix] FREE DOWNLOAD
Whethan – In The Summer (feat. Jaymes Young) [JINXSPR0 Remix] Download
More Streaming Options HERE.
---
More About Whethan:
Chicago-born and Los Angeles-based artist/producer Whethan cultivates a cutting-edge style underpinned by dancefloor-ready electronic synths, yet inclusive of alternative experimentation and three-dimensional pop expanse. Drawing inspiration from Justice as well as MGMT, Foster the People, and Phoenix, he has continued to evolve, elevating his sound into a new stratosphere. The 20 year-old prodigy has already built a prolific catalog having collaborated with pop superstar Charli XCX on "Love Gang" as well as legendary Rage Against the Machine and Audioslave guitarist Tom Morello and alternative heroes Portugal The Man. for "Every Step That I Take." Meanwhile, he tallied impressive numbers on "Savage" (feat. Flux Pavilion & MAX), clocking 90+ million Spotify streams as well as his smash collab "High" with Dua Lipa from the chart-topping Fifty Shades Freed soundtrack. His Life of a Wallflower, Vol. 1 EP brought his career to new heights with singles "Good Nights" (feat. Mascolo), "Radar" (feat. HONNE), and "Superlove" feat. Oh Wonder. In between selling out headline gigs and touring alongside The Chainsmokers, Whethan has continued to dominate the touring space delivering standout sets at Lollapalooza, Outside Lands and Coachella where he invited Mason Ramsey on stage for an internet-breaking moment. Acclaimed by everyone from Billboard to The FADER and cumulatively streamed upwards of 400 million times as of 2019, Whethan sparks a future-facing flame on his full-length debut. He is now making big waves again with the release of Whethan – Fantasy Remixed.
More About Jaymes Young:
Melding together elements of electronica, smooth indie R&B, and lush synth pop, Seattle native Jaymes Young emerged to buzz in early 2013 with his EP Dark Star. He gained further attention with his 2017 full-length Feel Something.
Young was born James McFarland in 1991 in Seattle, Washington. He was encouraged to explore music from a young age and by his teens was playing guitar and writing songs. After high school, he spent time as a member of the Seattle-based indie rock outfit Corner State, before eventually moving to Los Angeles. There, he adopted the stage name Jaymes Young and scored a deal with Atlantic, making his 2013 debut with the EP Dark Star. He was quickly sent out on a major tour with London Grammar before returning with a follow-up EP, Habits of My Heart, in 2014. That year also brought a collaboration with David Guetta and Birdy on Guetta's track "I'll Keep Loving You." He and singer Phoebe Ryan offered their own collaborative single, "We Won't," the following year.
Young returned in early 2017 with a pair of soulful singles, "Stoned on You" and "Feel Something." The latter provided the title for his first full-length album, which appeared in June of that year. Also included on the album was the gold-certified song "I'll Be Good." In 2018, he joined PVRIS and Marian Hill on the song "Same Soul." A stand-alone single, "Spaces," arrived in October 2020. Now featured on the Whethan – Fantasy Remixed album, Jaymes is back in the spotlight!
More About JINXSPR0:
JINXSPR0 is Indonesia's fresh prodigal export, representing one of the country's finest at the mere age of 22. With a background in video and audio producing, he's taken the EDM scene by storm; with signature Sidechains built within a unique melody take on the EDM world. ✔ Currently living in Boston, Massachusetts (Moved from San Francisco) to pursue his education and career. Was Featured in few Jakarta Online radio stations as a growing artist in Summer 2017. Mainly produce a sub-genre of Electronic Music known as Future Bass and Future House with several synth covers of popular pop songs from Musicians such as The Chainsmokers, Lil Uzi Vert, Drake, Rich Edwards, and Adele.
Recently released a remix of Whethan – In The Summer (feat. Jaymes Young) – JINXSPR0 Remix featuring Jaymes Young on Atlantic Records as part of the Whethan – Fantasy Remixed album featuring NGHTMRE, Flux Pavilion, Tchami, Biicla, and many more! co-owner of Underpaid Media. Latest Releases In The Sky on Future House Cloud | YouTube Uploads Inner Soul on Argofox Grand on Argofox Deeper & Wave Rider Generation Bounce on Argofox how do we on Wolf Beats Media: Activate 2018 Point Blank on Underpaid Media Lucky You on EDM Sauce by Jinxspr0 THE ILLEST DROP ➡️ Future House / Future Bass / EDM Second Round ILLEST DROP [FILTHY] // Jay Eskar // VIZE // San Holo // Rich Brian // JINXSPR0 enjoy your time, drink a lot of water!