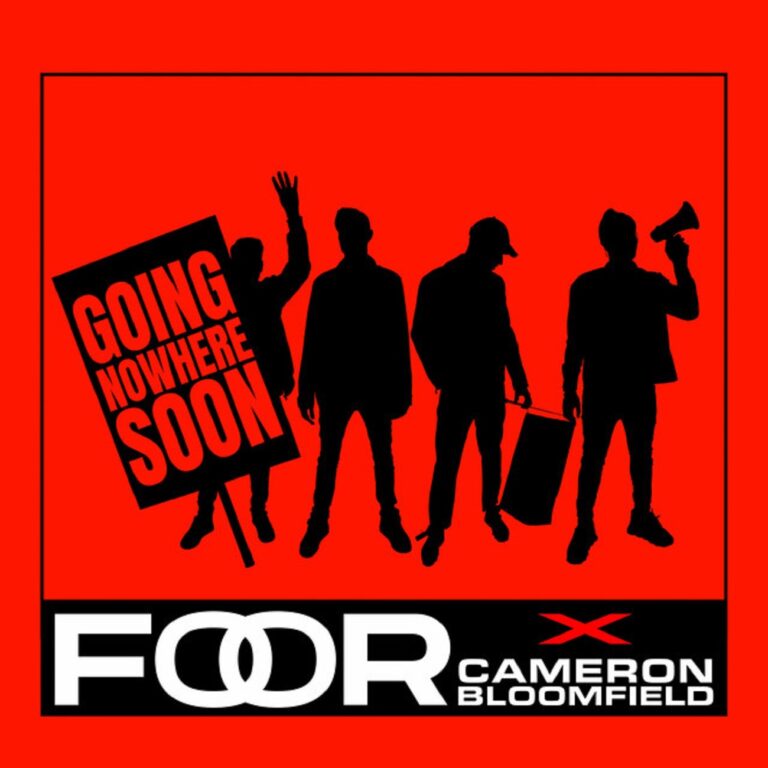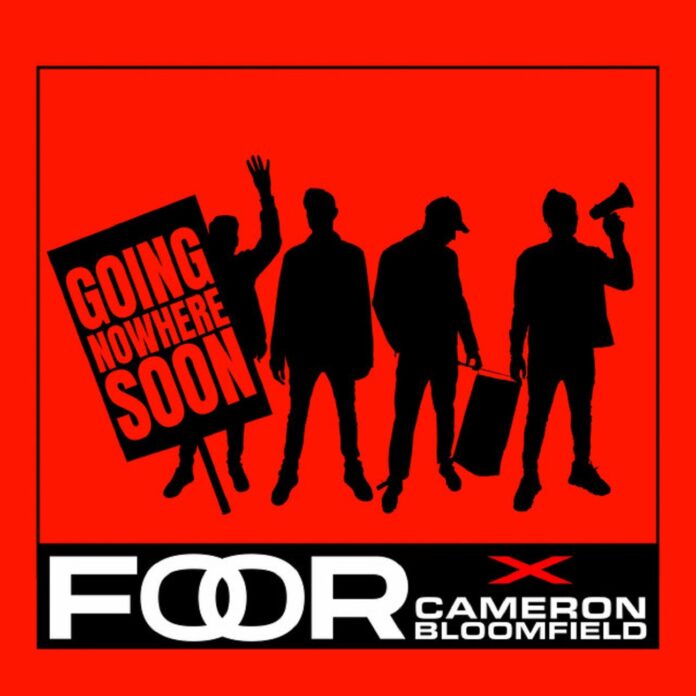 Summer is fast approaching and the UKF Premiere of 'Going Nowhere Soon' is the perfect DnB tune to get us in a frisky mood. This new summery banger is a FooR x Cameron Bloomfield collaboration. For those unversed, FooR is a British collective of four dynamic musicians, well-known for their collaborations with some of the hottest names on the EDM scene such as Majestic, Jaguar Skills, and Bassboy, to list out a few. Helming the mic to unleash a vocal euphoria on this new FooR music is the sensational vocalist Cameron Bloomfield. This Going Nowhere Soon DnB cut is a fueling club heater that will set your speakers ablaze. So, crank the volume up!
The UKF Premiere of 'Going Nowhere Soon' will leave many hearts racing. In moments of pure rush, it will force the listeners to throw their hands in the air and lose themselves to the music. This FooR x Cameron Bloomfield stint explores the obsessively enamoring vocal avenues that will send you on a drug-like high. The spice-tinged sweetness of the vocal is the perfect ode to summer vibes. The Going Nowhere Soon DnB song will fill your nerves with a stimulating sensation. This new FooR music effortlessly flirts with old-school influences wrapped in contemporary elements. Be warned though! The sultry beats will make you tap, twist, snap and groove involuntarily.
This FooR x Cameron Bloomfield release has struck a perfect balance of melodic lyricality, Pop catchiness and Drum n bass intensity. This new FooR music is layered perfectly with an infectious bassline and propelling synths. Bloomfield has given a performance that soars high with powerful pitch and tones in some sections and ventures into bright and fierce notes in others. While the pulling percussion and pulsating hi-hats bring a fresh edge to the energy, the vocal remains the spotlight element of the track. The Going Nowhere Soon DnB tune features an impeccable combination of kickass orchestration and flawless vocal energy. This UKF Premiere is undoubtedly an outstanding summer-anthem from FooR and Cameron Bloomfield.
Stream 'FooR x Cameron Bloomfield – Going Nowhere Soon' on YouTube below!
Streaming Options:
FooR x Cameron Bloomfield – Going Nowhere Soon Apple Music
FooR x Cameron Bloomfield – Going Nowhere Soon Spotify
FooR x Cameron Bloomfield – Going Nowhere Soon SoundCloud
FooR x Cameron Bloomfield – Going Nowhere Soon FREE DOWNLOAD
FooR x Cameron Bloomfield – Going Nowhere Soon Download
More Streaming Options HERE.
---
More About FooR:
The Southampton crew took the UK Bass scene by storm in 2018 with their 'Friends Of FooR' album, smashing in to the Top 10 of the Official UK Dance Charts. A release which featured 18 of their productions with a raft of UK vocal and production talent including Jaguar Skills, Lisa Maffia, Majestic, Bassboy, and more. The album gained critical acclaim and led on to the subsequent UK and European tour seeing all dates sell out. It was the buzz from the tour that grew throughout 2018. Their music became an essential part of the who's who in Bass, with DJ's including Jauz, Holy Goof & Skepsis to name a few supporting the sound around the world. FooR's gig schedule went from strength to strength, with highlights including the Amnesia, Ushuaia, Creamfields, Boomtown, Bestival, Nass, Motion, Ministry of Sound, Bass Jam, Pier Jam, Budafest, Spring Break Festival, 3 shows at ADE, Main Stage set at Common People, Sidewinder Festival, Bass Fest, and beyond.
More About Cameron Bloomfield:
Cameron Bloomfield is a singer-songwriter with a uniquely powerful voice. A multi-instrumentalist and self-confessed music obsessive, Cameron draws influences from iconic artists including Prince, Curtis Mayfield and Stevie Wonder whilst passionately following contemporary musicians such as D'Angelo, Anderson .Paak and Thundercat.
First coming to public attention as a featured artist on Grime star Ghetts' critically acclaimed Rebel with a Cause album and subsequent tour, where he performed vocals and guitar, Cameron and Ghetts continued to collaborate, teaming up again to create the poignant track 'Lost'.
His debut single Get In Get Out was released in Oct 2017, with the funk record serving as a bold statement of intent and a precursor to his debut The Night Before – EP. Drawn from extensive personal experience, 'The Night Before' is a collection of songs that tells the story of a night out unfolding into the day after Sophomore EP The Morning After followed in Nov 2019, with lead single Another Man's Woman receiving the honour of a world premiere from the legendary Sir Elton John on his 'Rocket Hour' radio show. An introspective, soul-searching collection underpinned by self-reflection, the six track EP draws influences from soul, R&B, funk and pop with Cameron's vocal resonating in each song. "The Morning After' is coming back to consciousness, feeling what's going on now, and putting together the pieces of what's left from The Night Before," Bloomfield explains
---
Looking for more tracks like "Going Nowhere Soon"?