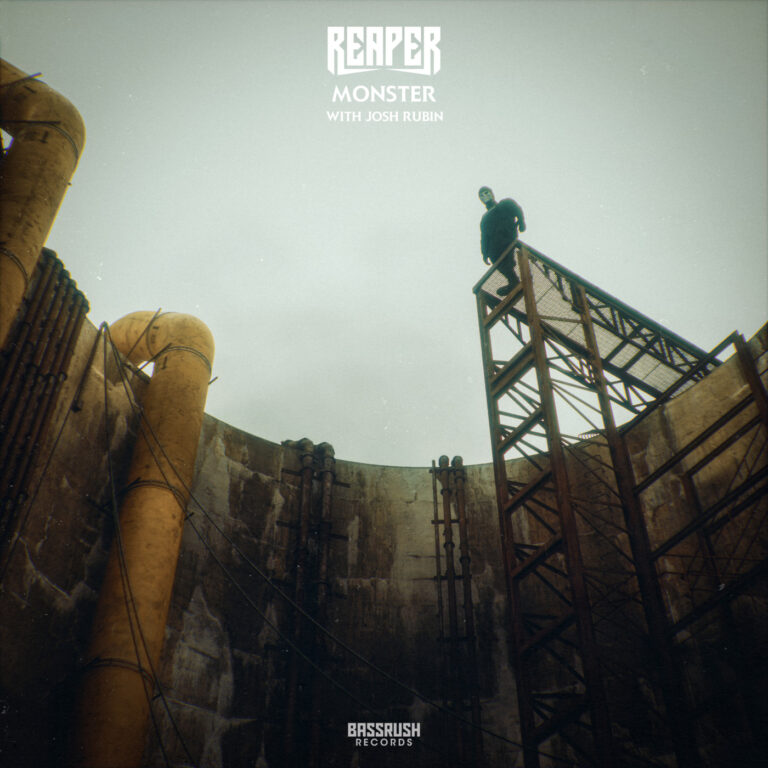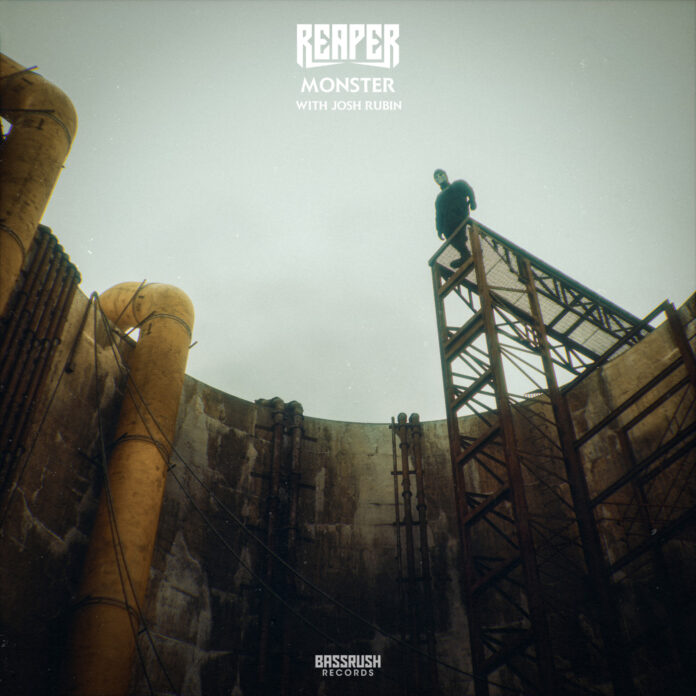 REAPER and Josh Rubin have once again collaborated and this time it is on a new track titled Monster. We last heard the pair together on the futuristic-sounding track Runaway. Runaway appeared first as a single in 2021 and also made its way onto REAPER's Disruptor album in 2022. Monster, the new REAPER & Josh Rubin 2023 song, offers up an emotional & powerful heavy Drum and Bass music sound from the perspective of a protagonist who has become detached from society to cope with a recent tragedy. This character has come to terms that the distance created to numb the pain has also made them appear self-centered. Monster portrays the battle within of trying to find a path to open back up to the world while knowing that there is the risk of more pain and tragedy.
REAPER & Josh Rubin – Monster offers up a very tangible audio experience where the listener feels like they can reach right out and touch the music. The reasons for this are twofold as Josh Rubin's vocals are upfront, crisp, and present immediately from the start of the track while the moving textures of the various synthesizer accompaniments offer up a 3D experience for the listener. The verse section of the song starts with a combination of Rubin's vocals over ambient synth pads. The vocals continue as the verse builds up to a drum riser that transitions to the chorus. The chorus section drops a Drum and Bass groove with a punchy kick drum and dry and hollow-sounding snare. The synth textures accompanying the vocals and groove of the chorus are electrifying and ridgy continuing the track's palpable experience.
The sequence of the verse and chorus then repeat themselves in Monster. An elongated drum riser from the verse the second time around includes fast-moving synth arpeggios. The arpeggios add more energy to the transition into the second chorus. The pulsing of the edgy-sounding synth in the chorus section now takes on a double-time feel. This offers a powerful and dramatic climax to the listener's experience all the way to the track's end.
Bassrush Records is once again the label behind the new REAPER & Josh Rubin 2023 song Monster as it also was for Runaway. The emotional & powerful heavy Drum and Bass music track and three-dimensional audio experience from it will leave you wanting to seek out more tracks like it. For REAPER, we recommend also listening to his gasoline-fueled bass music anthem Mashup which is also on Disruptor. Also providing an emotional journey that's wrapped in a dreamy canvas is Josh Rubin's collaboration track with Mazare titled Stay.
Stream REAPER & Josh Rubin – Monster on Spotify below!
Looking for more music like Monster?