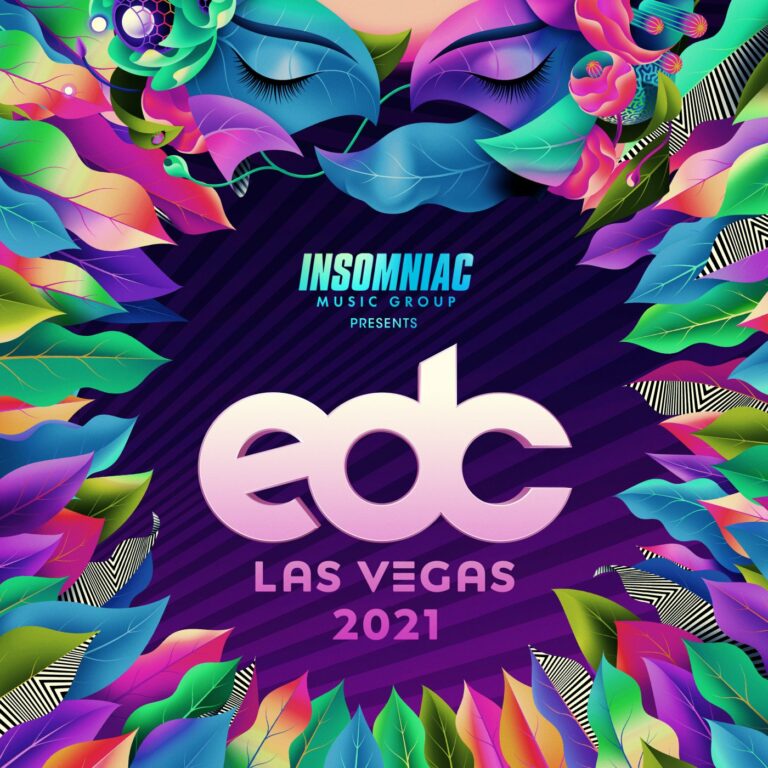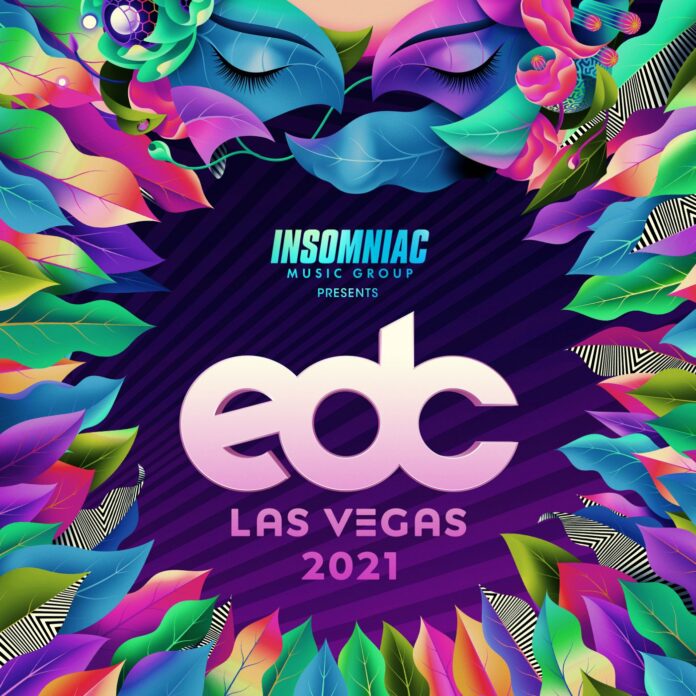 It is that time of the year again! One of the biggest EDM festival in the world is upon us, and what a better idea to hype the festival goers with a compilation with all new music from artists performing at the festival! There you have it, the Official EDC Las Vegas Festival Compilation 2021 is available today and it is seriously stacked with monster tunes. 64 of them to be more exact! While not every song on this EDM music compilation 2021 might be your cup of tea, considering how diversified it is, we are sure that you will find something to your taste in there.
Each tune brings something different, from the powerful Hard Dance sound of Audiofreq to the groovy piano-led Tech House vibes of Matroda, chances are that you will connect with at least a few gems in there. This compilation is brought to you by non other than the electronic dance music titans, the Insomniac music group, who changed the face of EDM festivals since their inception way back in 1993. Still to this day, they are giving artists of all genres and levels a platform to showcase their creations. There are names you will surely recognize and some that you might not, but one thing is guaranteed, your new favorite jam might very well be in there.
Matroda is our first spotlight of the compilation with his latest stint "Lifting". If you've been following us for some time, you are most likely very familiar with the Croatian-bred producer as we've already featured his releases "When We Were Young / Give Some Keys", "Forget it" and the instant classic "If You Wanna". "Matroda – Lifting" is the perfect example of an old school meets modern House song. It features catchy and soulful vocals that mingle perfectly with the intoxicating piano stabs and the powerful bassline. The retro sound design combined with rolling drums make this track a seriously thumping and club-ready Tech House banger.
Our second spotlight on the Official EDC Las Vegas Festival Compilation 2021 is "Blanke – Blackout". Blanke took no prisoners on this one. This aggressive and sinister Dubstep-powered midtempo cut also brings a mighty blend of old school vs modern electronic music just like "Lifting", however, this one hits much harder. Its mind-bending synths and eerie melodies create a bewitching aura that will not let go until the very end. The propulsive bass generates and maintains a solid intensity that reminds us of the best old school Breakbeat jams from the UK rave scene.
Last but not least, our last featured track from the Official EDC Las Vegas Festival Compilation is the brand new release by Dutch powerhouse Audiofreq. If the energy level of the compilation was not enough for you thus far, this one should fix that. "Audiofreq – Like A Warrior" brings a unique and straight up out of control blend of Hardstyle and Dubstep. The constantly evolving hybrid song is an unpredictable and hefty one. The song uses various vocal snippets to generate obstreperous hype and it works like a charm. This one will, without a doubt, create chaos and mosh pits at the festival this year. Not everyone will be ready for this one, it will surely take some by surprise, but at the end of the day, this belter will 100% create epic moments.

Even though we'd love to cover all the amazing music on the Official EDC Las Vegas Festival Compilation 2021, we won't, because we want you to listen and experience it, not just read about it! The bottom line, this new Insomniac music compilation is a true roller coaster of EDM genres and vibes. It successfully covers the huge spectrum of flavors that the electronic dance music umbrella has to offer. Now it is time to stream the compilation below and find more streaming options HERE.
Stream the "Official EDC Las Vegas Festival Compilation 2021" on Spotify Below!